Andy Summers Net Worth - Know The Police's Guitarist's Income Sources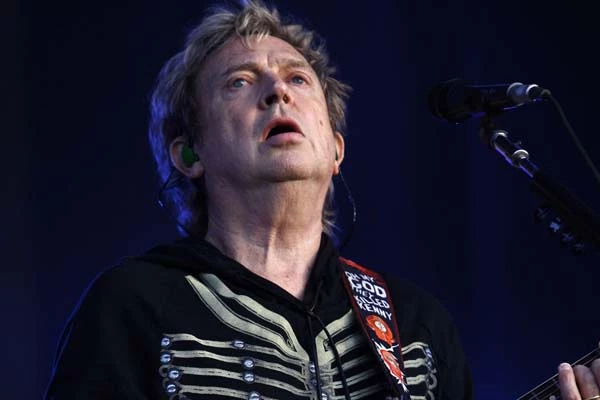 The amazingly talented guitarist, Andy Summers' net worth is estimated to be $100 million which he has accumulated from his lucrative career as a musician. The award-winning artist's fortune came from his solo albums, music collaborations, film scores, and photography.
The former guitarist for The Police, Andy Summers was born on December 13, 1942, in Lancashire, England to Maurice Summers and Jean Summers. By the age of 16, he started playing in local clubs and had people amused on a daily basis. Andy is a father of three, Anton Y. Summers, Maurice X.Summers, and Layla Summers.
Net Worth and Source of Income
As mentioned before, one of the greatest guitarist of his generation, Andy Summers' net worth is estimated to be $100 million. Most of his wealth comes from his contribution to various bands, most notably The Police.
Income before The Police
Summers didn't just slide his way into one of the greatest rock bands ever and started pocketing millions. His professional career began in the mid-1960s as a guitarist for a band named Zoot Money's Big Roll Band and this evolved into Dantalian's Chariot. Summers' net worth was already piling up by this time.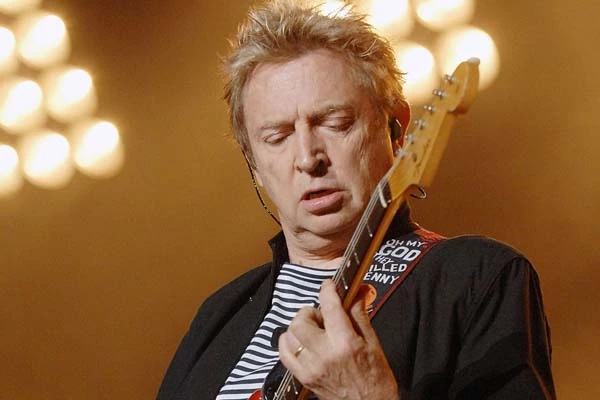 After the demise of his first band, he joined Soft Machine, then the Animals. After securing a stable income as his foundation, Andy recorded and toured with big names like Kevin Coyne, Jon Lord, David Essex, and also Neil Sedaka. 
The Police
The amazing musician, Andy Summers gained international prominence as the guitarist for The Police, a multi-million record selling rock band. He worked his way up to it and finally joined the band in 1977. And then we all know what happened next. Hits after hits. Message in a Bottle, Roxanne, Don't Stand So Close to Me, Every Breath You Take, and Every Little Thing She Does is Magic, all of which were massively popular and helped profit the band a lot.
We are pretty sure Andy must have had his fair share from the aggregate revenue from the sales. According to The Richest, he has amassed some serious cash from these albums, some of which along with their earnings and copies sold are listed below:
| | | |
| --- | --- | --- |
| Albums | Copies Sold  | Earnings |
|  Outlandos d'Amour | 1.93 million | $2.5 million |
| Reggatta de Blanc  | 1.74 million | $2.2 million |
|  Zenyatta Mondatta | 2.7 million | $3.7 million |
|  Synchronicity | 9.3 million | $12.17 million |
Andy Summers' net worth doesn't come off as a surprise since he contributed significantly to these hugely successful albums. Due to his incredible performance, he won two Grammy Awards for Best Rock Instrumental Performance.
Stewart Copeland Net Worth - One Of The Richest Drummers
Not to mention other overlooked but amazing albums that helped Andy's income a great deal. Moreover, in 2008, his earning from ticket sales of The Police Reunion Tour with The Police amounted to a staggering $362 million. They sold approximately 3.36 million tickets.
Income from Solo Music
Alongside being an incredibly amazing band member, Andy Summers is also a terrific solo music producer. He released his solo debut album, XYZ in 1987 and had some amazing pop-rock material in it.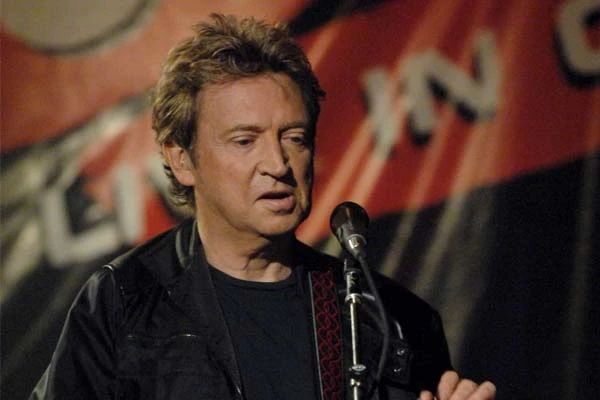 Additionally, he also recorded the duet albums I Advance Masked and Bewitched with a guitarist named Robert Fripp which gained quite some popularity. Some of his records can also be bought on Amazon. His album, Peggy's Blue Skylight's CD can be purchased for $28.88, Metal Dog can be purchased for $12.99, Last Dance of Mr. X can be bought for $40.16 and the list just goes on. We could easily conclude that Andy's wealth has been greatly supported by his solo career too.
Income from Merch and Tours
Andy Summers' extraordinary photography skills have also resulted in him earning good cash. His work has been featured at exhibitions in Los Angeles, Las Vegas, Miami Beach, Venice Beach, London, Barcelona, Tokyo, and New York. Compilations of his impressive work can be purchased on Amazon too.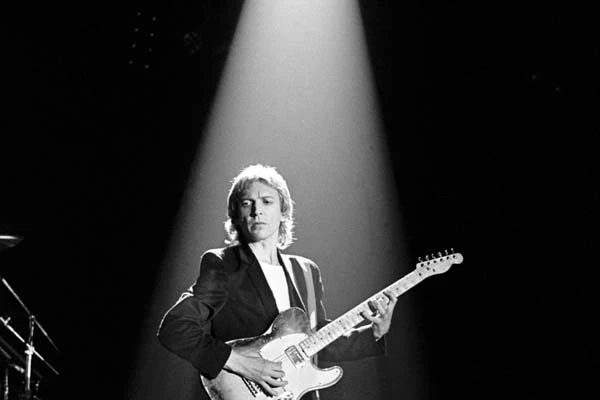 Added to that is the fact that Andy is also a remarkable writer who has written/contributed to many books:
 A Certain Strangeness, 
Desirer Walks The Streets, 
I'll Be Watching You:
Inside The Police 1980-83, 
One Train Later, 
Light Strings and Throb
We are certain, Andy is pulling good income from the sales of his amazing books too. No wonder Summers' net worth is so grand. The contributor to one of the greatest hits of the 19th century, Every Breath You Take is full of talent and fans are brimming with admiration for him even till this date.
Lifestyle
It's a pretty established fact that Andy Summers is a wealthy guitarist. In fact one of the wealthiest ever. He purchased a 6-bed, 7-bath home in California in April of 1999 for a whopping $3.05 million. Andy also launched a $15K signature camera named The LEICA M MONOCHROM and is limited to 50 pieces worldwide. They are available at all Leica Stores and Boutiques across the globe.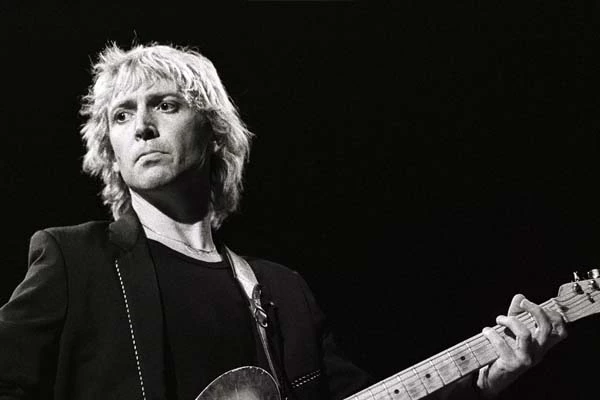 Absent on social media and interviews, it looks like Summers prefers to keep his private life out of the media limelight and he is doing a good job at it. We do know that Andy has three siblings, Richard Summers, Tony Summers, and Monica Summers. Andy Summer's wife Kate Summers welcomed two sons name, Maurice and Anton in 1987. He had his first daughter, Layla Summers with his former wife named Layla Zoe Summers.
Summers has abstained from revealing further details. Regardless, we wish the best for his career ahead and hope to see more of his brilliant music in the future.
Keep Up With eCelebritySpy, For More Updates On News, Net Worth, Wikis, and Articles.