How Much Is Annie LeBlanc's Net Worth? Income As An Actress And Other Sources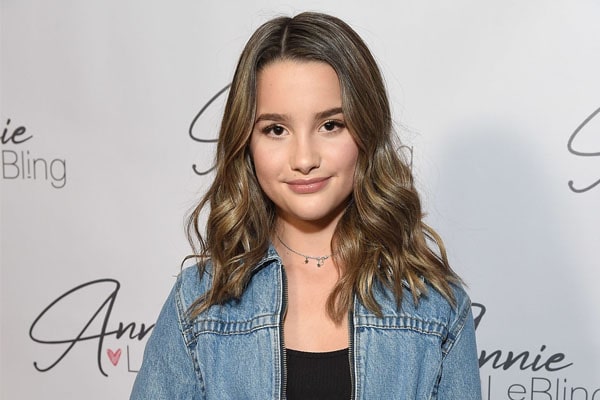 A single viral video on the internet has given birth to hundreds of stars. Some of these stars have been in front of the camera even before they learn to talk and walk. For some, the internet has become a catalyst for propelling their career and earnings to new heights, and for others, it has been a curse. Among all these people, Annie LeBlanc is one example for whom fame in her earlier years acted like a little push towards even bigger things and granted her huge fortune. Annie LeBlanc's net worth is estimated to be a humongous amount.
Annie LeBlanc is an American actress, singer, and YouTuber who has been featured in online videos since she was four years old. Having been part of the family youtube channel from an early age, Annie is a natural in front of the camera and has used this talent to become a part of various movies and series.
Asher Angel Net Worth - Income As An Actor And Salary From Shazam!
Annie LeBlanc's Net Worth And Earnings
As a talented individual, Annie LeBlanc's net worth comprises of her earnings from acting, singing, and her YouTube career. As one of the most famous teen stars in the world, it won't come off as a surprise that she has amassed an enormous fortune since her first appearance on internet videos.
Income From Youtube
The multitalented artist was first introduced to the world through her family's YouTube channel, Bratayley. She was one of the three LeBlanc siblings featured on the family videoes and became famous through it. The channel currently boasts 7.27 million subscribers and is the primary source of income for the LeBlanc family. According to Social Blade, the estimated monthly income from the channel is around $2.9K to $45.7K, and yearly income is estimated to be $34.3K to $548.6K. While this is the aggregate income for the whole family, Annie LeBlanc's net worth, too, must have increased from the channel.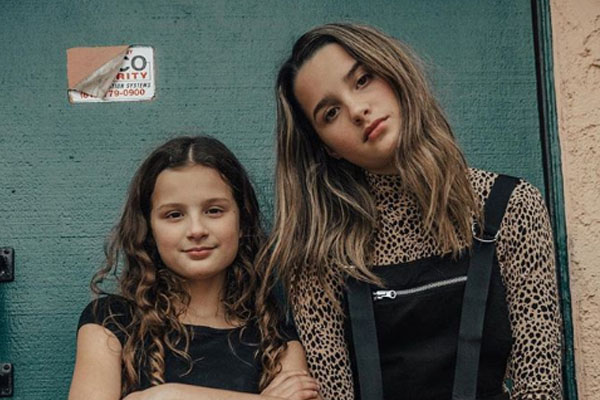 Along with the family channel, the actress also has her own YouTube channel, where she posts a wide assortment of content like challenge reactions and her original music videos. Just like the family channel, Annie's personal channel is also quite popular and has 3.81 million subscribers. Her earnings from her channel are estimated to be $7.7K to $122.9K yearly. These figures undoubtedly helped Annie LeBlanc's net worth increase and will probably continue doing so, as the number of viewers grows.
Income From Acting
Annie has been in front of the camera since she was four. However, her first foray into acting came in 2017 with Chicken Girls, a web series that focused on the story of middle school students. She played Rhyme in the series, which was produced by Brat and is in its sixth season.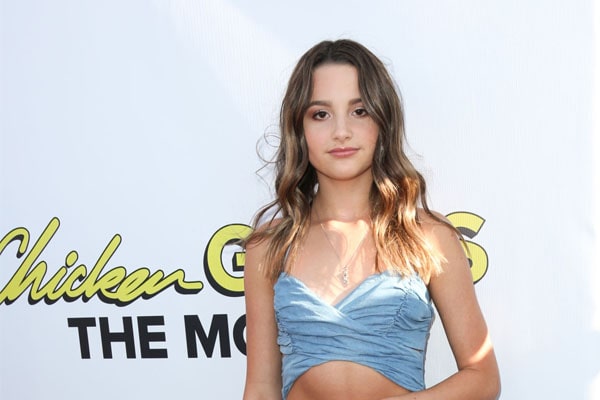 After that, she has been part of many series in the Chicken Girls' universe like Sunnyside Up, Chicken Girls: The Movie and Holiday Spectacular, and other Brat Productions projects. These projects helped establish LeBlanc as an actress and made her more recognizable in the industry. Looking at the popularity of these movies and web series, we can be sure that Annie LeBlanc's net worth grew exponentially.
Along with these projects, Annie has also been featured in many Nickelodeon shows like Camp Nick, Side Hustle, and Expert Attempters. Some of these shows are still running, and Annie LeBlanc's salary from them will surely help increase her collective wealth.
Income From Her Music and Tour
In 2017, Annie released a cover of the song "Fly," by country music duo Maddie & Tae, on her YouTube channel. Following this, she published many covers as well as original songs. In 2018, she released a compilation album, Lollipop, and the talented artist's newest music video, Utopia, already has 3.9 million views on her channel. Annie's music is available on streaming services like Spotify, Deezer, Tune In. Additionally, ever-rising popularity has resulted in millions of streams on Spotify and other streaming services, which in turn has helped increase Annie LeBlanc's earnings by a great deal.
With her successful music career, the talented singer and dancer has gone on two tours, The Left Me Hangin' Tour in 2017 and Rock Your Hair Tour in 2018. Both tours were successful, and the revenues generated from the ticket sales helped propel Annie LeBlanc's net worth to new heights.
Income From Merchandise
With her popularity among the teen audience, the multitalented artist has made the right business decision and launched her accessories line, Annie LeBling, which includes rings and bracelets.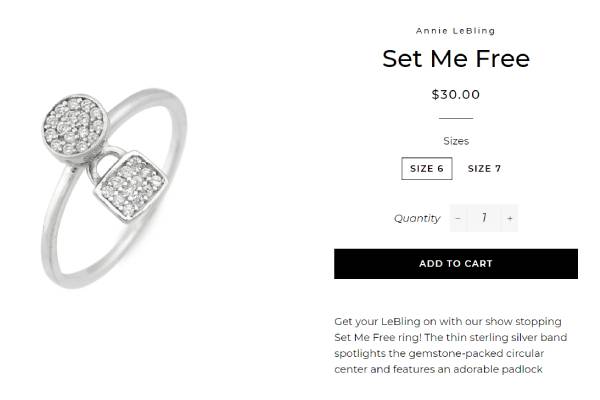 Some of the products alongside their prices are listed below:
String of Lights (Ring) - $25
We Got a Spark (Ring) - $20
Lava Stone Bracelet Lightning - $15
Garnet Stone Bracelet in Rose $15
Annie also has her name used in numerous clothing items under the collective merchandise shop of her family. So, a fair amount of earnings from the sales of these products must be piling up Annie LeBlanc's net worth significantly.
However, according to The List, Annie LeBlanc's net worth ranges somewhere between $600K to $800K. And looking at her multiple income sources, one can definitely confirm that.. 
Some Facts About Annie LeBlanc
While she is known as Annie LeBlanc, her real name is Julianna Grace LeBlanc. Annie is her nickname.
She was born on December 5, 2004, to mother Katie LeBlanc and father, Billy LeBlanc who are divorced as of now.
She is the second child of her parents with older brother Caleb LeBlanc and younger sister, Hayley LeBlanc.
Her brother, Caleb, died on October 1, 2015, at the age of 13 due to an undetected heart condition.
Annie did gymnastics for more than nine years before quitting in 2017.
Annie LeBlanc's boyfriend, Asher Angel, has been in a relationship with her for about a year.
Explore more on eCelebrity Spy and get updates on Celebrity News, Wikis, Net Worth, and More.