Anthony Michael Hall Net Worth - Salary From The Dead Zone And Other Well Known Movies and TV Series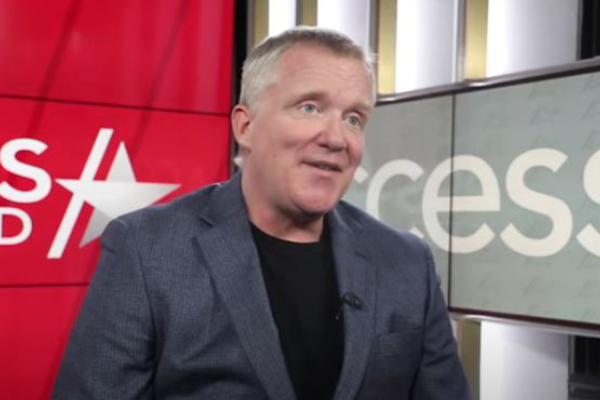 Hollywood has introduced large numbers of child actors through hundreds of movies, TV-shows, and also plays. Not many successful young actors have grown up and enjoyed similar success as they had when they were young. Many of the child actors have faded away since their success, while some have transformed their childhood success into their adulthood. Anthony Michael Hall is among few child actors who have continued to succeed after growing up.
From his appearances in commercials while he was just seven to his recurring roles in famous TV shows like Riverdale, The Goldbergs, the renowned actor Anthony Michael Hall has managed to earn an estimated net worth of $9 million.
Joel McHale Net Worth - Salary From Community, And Other Endeavors
Anthony Michael Hall Net Worth And Earnings
As stated above, Anthony Michael Hall's net worth is estimated to be $9 million. He has managed to accumulate this vast fortune from his extensive career as an actor.
Income From Acting
The talented actor's earlier fame came in 1980 through the Emmy- winning TV-movie The Gold Bug in which he played a young Edgar Allan Poe. However, he was noticed after he was a part of the 1982 film Six Pack. From then on, Hall was regularly seen in the many fan-favorite and classic movies like The Breakfast Club, Sixteen Candles, and Weird Science, among others.
After tasting success at an early age, Anthony continued to be part of many films that had commercial success and also showcased his acting powers. Movies like Edward Scissorhands, Six Degrees of Separation, Hail Caesar, The Dark Knight, and many others helped to increase Anthony Michael Hall's earnings to new heights.
Just like movies, the handsome actor also found success in the world of TV shows. His frequently mentioned show is The Dead Zone, where he played the leading role of Johnny Smith. The show went on for six seasons, and Hall was part of every one of them. Apart from this, he can also be seen in many other famous series like Community, Murder in the First, Riverdale, The Goldbergs, and many more. 
As one of the most famous stars in the 80s, Anthony Michael Hall's salary in these series must be pretty substantial. The big paychecks that he pocketed from these TV-shows and movies must have helped in growing his collective net worth, and with various new projects waiting to be released, we can be sure that the amount will be increasing soon.
Income From Behind the Scene Works
Along with his acting, the talented actor has also tried his hand behind the scene. He is credited as a producer in various projects, both movies, and TV shows. His most notable work as an executive producer is The Dead Zone, in which he played the lead role. He has even directed an episode of the show.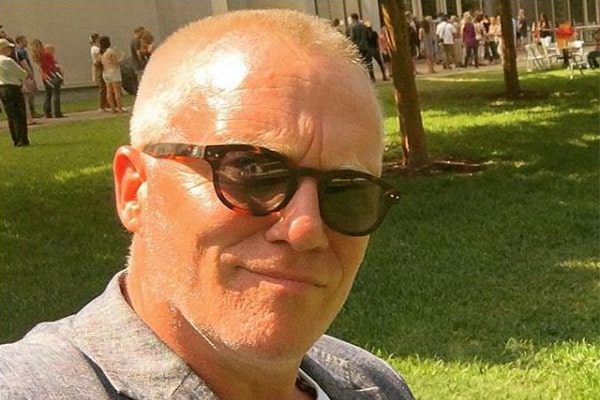 Surprisingly, Michael's talent can also include his abilities to sing. The actor's singing and writing capabilities can be seen in the movies Sixteen Candles, Hail Caesar, Lady Blues, and Funny Valentine. Also, Hall is the lead singer and songwriter of the band Hall of Mirrors. The band released an album titled, Welcome to the Hall of Mirrors in 1999.
With so many roles he has played in the making of these movies and shows and his involvement in the band, we can only guess how massive Anthony Michael Hall's earnings should have been from them.
Income From Merchandise And Commercials
Artists having their own merchandise line is a known process, while actors having one is not very known. However, the multitalented actor has an online store where fans can purchase a signed copy of various products. Some of the products available for purchasing and their prices are listed below:
Breakfast Club Signed Photo - $50.00
Dark Knight DVD Signed - $40.00
Dead Zone Signed Photo - $50.00
T-Shirts - $30.00
The multitalented actor started his career by appearing in commercials at the age of seven. And he has continued the road by appearing in advertisements for various products. One of the ads featuring the actor is the AT&T mobile for their Unlimited Data. As one of the most recognizable names and faces on the television, Hall must have earned a hefty sum for appearing in the TV ad as well.
And with many of his projects in post-production, it won't come off as a surprise if we see an increase in Michael Anthony Hall's net worth in the upcoming days.
Some Facts About Anthony Michael Hall
Anthony Michael Hall was born on April 14th, 1968, in Massachusetts, USA. 
His mother, Mercedes Hall, was an actress and jazz singer, and his father, Larry Hall, was an auto body shop owner.
He has a sister named Mary Christian, who is also a performer.
He is currently engaged to actress Lucia Oskerova. The actor announced their engagement through an Instagram post.
In 2016, the actor was sentenced to three-year probation and 40 hours of the community service after assaulting his neighbor.
Explore more on eCelebrity Spy and get updates on Celebrity News, Wikis, Net Worth, and More.