Aron Baynes Net Worth - Look At The NBA Player's Salary And Contracts
Aron Baynes Net Worth.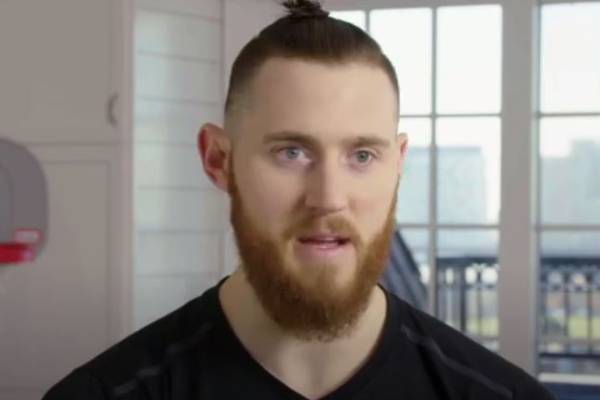 | | |
| --- | --- |
| Birth Name | Aron John Baynes |
| Birth place | Gisborne, New Zealand |
| Profession | Basketball Player |
| Nationality | Australian |
| Zodiac Sign | Sagittarius |
| Hair Color | Black |
Very few international basketball players have earned much success in the NBA. Only a few have joined the game, and even less has enjoyed as much success as the domestic players. Among the very small number, Aron Baynes is one player who has not only made a name for himself in the NBA but also has earned millions from it.
Since joining the NBA games in 2013, Aron Baynes' net worth has seen a huge boost. His collective earnings mostly comprise of his salary as an NBA player.
Aron Baynes Net Worth And Income Source
As stated above, Aron Baynes' estimated net worth comprise of his time as an NBA player. Over the seven years he has played in the US, he has accumulated a massive fortune from the games. Well, there are sites which suggest that Aron has an estimated net worth of more than $10 million.
Steve Kerr Net Worth - Earnings And Salary From His Career As Both Player And Coach
Income From NBA
Baynes grew up playing rugby and was in the rugby league while attending high school. He was introduced to basketball at the agree of fifteen by his older brother, who led him into pursuing a career in it. He started his professional basketball career playing in the Lithuanian Basketball League. He continued to play in multiple leagues in Europe and joined the NBA in 2013.
Aron joined with the San Antonio Spurs in 2013 and signed a two-year contract worth $1.02 million. He spent three seasons with the Spurs and won his first NBA championship titles with them. He then went on to join the Detroit Pistons in 2015 and signed a three-year contract worth $19.5 million with them.
In 2017, the NBA star signed a one-year, $4.3 million contract with Boston Celtics. He resigned with the team in 2018 but was traded to Phoenix Suns along with Ty Jerome in the following year. He has secured a place as the team's starting center and played one of his best games of his career. He undoubtedly earned millions from his time in the NBA, and some of his yearly earnings are listed below:
| | |
| --- | --- |
| Team/Year | Earnings |
| San Antonio Spurs / 2012-13 | $239K |
| San Antonio Spurs / 2014-15 | $2.07M |
| Detroit Pistons / 2015-16 | $6.5M |
| Boston Celtics / 2017-18 | $4.3M |
| Boston Celtics / 2018-19 | $5.13M |
| Phoenix Suns / 2019-20 | $5.43M |
As seen above, Aron Baynes' salary has seen steady growth over the years, and it is apparent that his net worth mostly comprises of his earnings from his NBA career. Also, with him possibly signing a new contract with the Suns, his total earnings will undoubtedly increase in the coming years.
Income As A Part Of National Team
Along with the NBA, Aron has also gained much success with the Australian national team. He has represented his country in multiple tournaments, such as the 2010 FIBA World Championship, 2012 and 2016 Summer Olympics, and many others. He was one of the players in winning the Australian team of FIBA Oceania Championship in 2011.
As one of the most famous parts of the national team, the NBA player must have earned a massive sum. Also, he must have gained millions from the various championship titles he was participated in and won with the Australian team. All of the earnings from them undoubtedly helped increase Aron Baynes' net worth.
Income From Brand Deals
Like many other NBA players, Aron has also partnered with brands for endorsement deals. He has partnered with companies like American Tourister and uses his social media for advertising various products.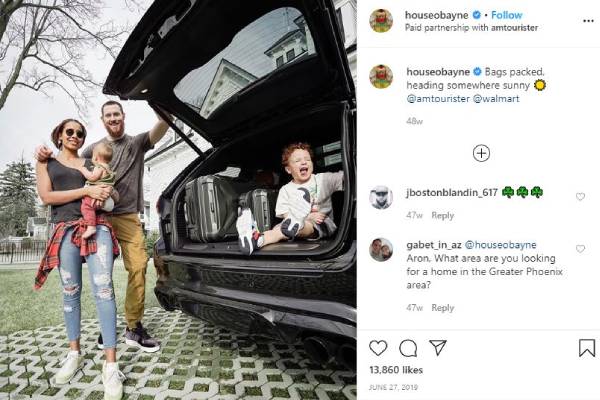 From all of the income from the endorsement deals he has done in recent years, Aron Baynes must have pocketed a huge sum, which helped increase his collective wealth.
Lifestyle And Assets
After earning millions as a successful NBA player, Aron Baynes currently lives a comfortable lifestyle with his wife Rachel Adekponya and their two children. The Baynes family lives in a beautiful home in Phoenix's coveted Arcadia neighborhood. According to reports, he paid $2.54 million for the property in 2019 after joining the Phoenix Suns.
Baynes previously owned a house in Boston, which he bought for $1.585 million in 2018 but put it up for sale the following year. He listed the property for $1.699 million and reportedly got more than the asking price. All of these shows that Aron lives a very comfortable lifestyle.
Facts
Aron John Baynes was born on December 9, 1986, in Gisborne, New Zealand.
The Baynes family moved to Australia when he was just three-years-old.
He used to play in the local rugby league but quit after he was introduced to basketball by his brother Callum Baynes.
He has represented Australia in two Summer Olympic Games.
Get More Updates In News, Entertainment, Net Worth, and Wikis In eCelebrity Spy.