Becki Newton Net Worth Vs Chris Diamantopoulos Net Worth - Who Is The Richest Amongst The Married Pair?
Becki Newton Net Worth vs Chris Diamantopoulos Net Worth
$2 million / $2 million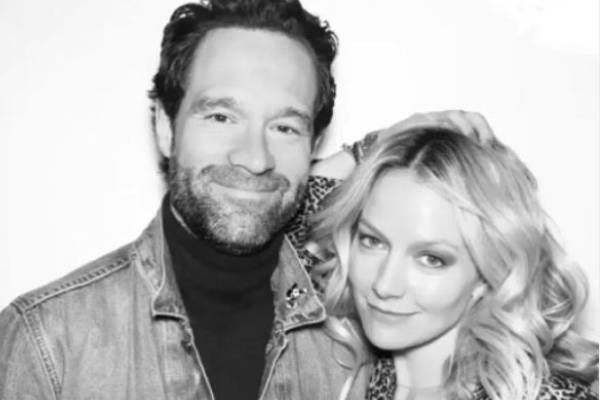 | | |
| --- | --- |
| Birth Name | Rebecca Sara Newton / Christopher Diamantopoulos |
| Birth place | New Haven, Connecticut, USA / Toronto, Ontario, Canada |
| Profession | Actress / Actor |
| Nationality | American / Greek-Canadian |
| Zodiac Sign | Cancer / Taurus |
| Hair Color | Blonde / Black |
The lovely married couple, Becki Newton and Chris Diamantopoulos are both well-known individuals in the entertainment business. They have starred in many movies, television series, and theatre plays. Becki and Chris performed opposite each other at the New York City Center Encores's presentation of the musical Girl Crazy.
Having started her acting career in 2001, Becki Newton's net worth has already crossed the $2 million. Her works on projects like How I Met Your Mother and Ugly Betty has helped the American actress earn millions already. As for her husband, Chris Diamantopoulos's net worth is also estimated to be around $2 million, which mostly comes from his acting career.
Becki Newton Net Worth And Earnings
As mentioned above, Becki Newton has an estimated net worth of $2 million. She amassed this fortune from her successful career as an actress in movies and shows like How I Met Your Mother and Love Bites.
Income From Television
Becki Newton's first television experience came as a host on the show, Burly TV. She then had brief stints in tv-series like Cold Case, American Dreams, The Men's Room, and Charmed. Newton then secured the part of Amanda Tanen in the comedy-drama series Ugly Betty and was on the show for four years.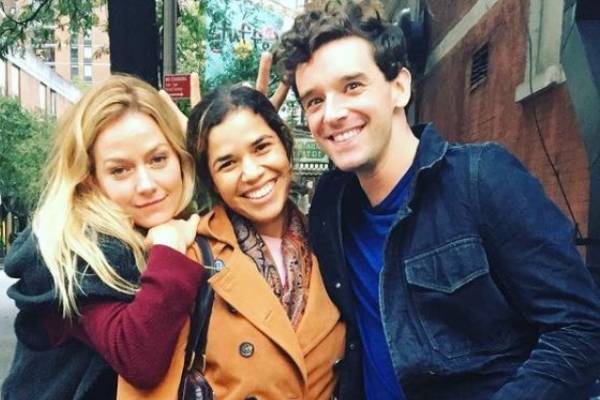 After this, Newton appeared in the show Mode After Hours and Love Bites but found much fame for her role in the sitcom How I Met Your Mother. She portrayed the character, Quinn Garver, a love interest for actor Neil Patrick Harris' character Barney Stinson.
The American actress has appeared in few other shows, including Weird Loners and Tell Me a Story. Her most recent television work was the HBO series Divorce opposite Thomas Haden Church. And all of these shows have gained significant success and, as a result, have helped increase Becki Newton's net worth.
Sara Foster Net Worth Vs Tommy Haas Net Worth - See Who Has More Fortune Between The Couple
Income From Movies And Theatre Plays
In addition to tv-shows, Becki Newton has also starred in a few feature television movies. She was part of the films like P.S., August Rush, The Chamberland Sisters, and Otherhood. Among these, P.S. grossed $273K worldwide, while August Rush made $66.1 million.
In many of the aforementioned television movies, the actress mostly played a significant role. However, she only had small parts in the feature films. Nevertheless, Becki Newton's net worth must have been impacted by the salary she received from these projects.
Moreover, Becki has also performed musicals and plays at various theatres. Her performing career started while she was studying at the University of Pennsylvania and has since blossomed into a successful acting career. She was part of the musical Girl Crazy in the 2009 presentation at a New York City Center Encores!.
While she is yet to work on other theatre plays and musicals, Newton's earnings from her previous works undoubtedly helped increase her total income.
Chris Diamantopoulos Net Worth And Earnings
As stated above, actor Chris Diamantopoulos has an estimated net worth of $2 million. He accumulated this vast fortune from the salary he received as a part of various movies and television series.
Income From Plays
Unlike his wife Becki Newton, Chris Diamantopoulos started his career in the entertainment industry at the young age of nine. He appeared in television commercials and was also part of professional theatre productions. He then left home at eighteen to partake in a series of national tours around the US.
Soon after, Diamantopoulos started working on Broadway and managed to secure the leading parts in musical productions of The Full Monty and Les Misérables. While he moved on to movies and tv-series, in 2017, Chris returned to Broadway and starred in the musical Waitress.
Not only did the actor gained amazing experience from his Broadway works, but he also earned a considerable sum from it. He played the lead character in the aforementioned musical production, which undoubtedly helped increase Chris Diamantopoulos's net worth.
Income From Movies
While his Broadway career was blossoming, Chris also appeared in a few movies and tv-shows. His silver screen debut came in the 2000 film, The Adulterer, and the following year he was part of Drop Dead Roses. Diamantopoulos has since starred in movies like Three Days to Vegas, Under New Management, The Art of the Steal.
Additionally, Chris has played significant roles in many television-movies, including High Moon, Behind the Camera: The Unauthorized Story of Mork & Mindy, and 52 Fights. Many of the films that Diamantopoulos starred in did well at the box-office. Given below are few movies and their respective worldwide collection:
| | |
| --- | --- |
| Films | Worldwide Collection |
| Wedding Daze | $11.69M |
| The Three Stooges  | $54.82M |
| Empire State | $1.21M |
| The Art of the Steal | $77K |
| Dr.Cabbie | $225K |
As mentioned earlier, the movies that the Greek-Canadian actor has appeared in have grossed millions at the box-office. As a result, Chris Diamantopoulos' earnings from them also includes the profit bonus he received after the film's release. This has undoubtedly helped increase his total net worth.
Income From Television Series
Just like his big-screen career, Chris has also found similar success in the small-screen. He has appeared in many tv-series and has also voiced characters in many animated shows. He has been part of tv-shows like The Starter Wife, State of Mind, 24, Micky Mouse, Justice League Action, and Family Guy.
Not only this, but Diamantopoulos is also set to voice characters in the series invincible and Pantheon, both of which are in production. And the total salary he earned from all of the television shows he has been on has helped raise Chris Diamantopoulos' net worth to new heights.
In conclusion, both Becki Newton and Chris Diamantopoulos have a net worth of $2 million each. Both of them amassed this massive fortune from their successful acting career. Overall, the Newton-Diamantopoulos pair has a combined net worth of $4 million.
Lifestyle
With both Becki Newton and Chris Diamantopoulos earning millions of dollars individually from their career, the Newton-Diamantopoulos family enjoys a lavish lifestyle. The pair currently lives in Los Angeles with their children and also own multiple properties in California.
According to Variety, in 2018, Becki and Chris put their Los Feliz house up for sale with a price tag of $3.795 million. They had bought the property for $1.69 million in 2012 and made significant improvements throughout the years.
The pair also had a condo at the Versailles Towers in Hollywood to their name. They purchased it for $755,000 in 2007 but sold it a decade later with an $80K loss. While there is no information about the current Newton-Diamantopoulos' residence, there is no doubt that the family is enjoying a lavish lifestyle.
Trivia
Becki Newton was born as Rebecca Sara Newton in New Haven, Connecticut, on July 4, 1978.
Chris Diamantopoulos was born in Toronto, Ontario, on May 9, 1975.
Becki and Chris met in New York at a subway station and started dating soon after.
They got married in May 2005 and are parents to two children, a son, and a daughter.
Get More Updates In News, Entertainment, Net Worth, and Wikis In eCelebritySpy.