Ben Higgins Net Worth - Know The Bachelor Star's Income And Earning Sources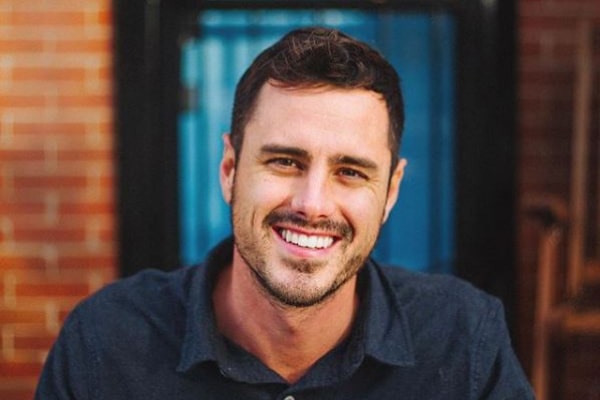 Best known for his appearance on the twentieth season of The Bachelor, a reality television series on ABC, Ben Higgins, is a hardworking and down-to-earth celebrity who has gained a massive fanbase as well as a fortune. Most of his earnings come from various business ventures he has been part of after he was in the show. 
Many sources have listed him as one of the most financially stable participants in The Bachelor series. And looking at his burgeoning career after the show, Ben Higgins' net worth must have reached a new height.
Kaitlyn Bristowe Net Worth - Earning As A Television Personality And Multiple Ventures
Ben Higgins' Net Worth And Earnings
As stated above, Ben Higgins' fortune must have increased a lot after the tv personality featured as the Bachelor in the 20th season and also appearing on the 11th season of The Bachelorette.
Income From The Bachelor And Other TV Appearances
While he must have been one of the few bachelors with a massive net worth of around $100,000 before being a part of the show, his financial situation must have improved tenfolds after appearing in the show. He was part of The Bachelorette in 2015 as a contestant. He may not have won Kaitlyn Bristowe's heart, but he was announced as the Bachelor for its next season of The Bachelor soon after. Furthermore, Higgins and his fiancee, Lauren Bushnell, came back to the television world in the Freeform reality show, Ben and Lauren, Happily Ever After? The show went on for a year before the couple announced their breakup on the 15th of May, 2017.
Additionally, the reality tv star has been on many other tv-shows like The Real, The Insider, Celebrity Family Feud, Famous In Love, and many more. With so many appearances on various shows, we can be sure that Ben Higgins' income from the shows must have been pretty huge. 
Income From Other Business Ventures
With a Bachelor's Degree in Business Administration and Management, Ben worked as a financial analyst before his appearances in the Bachelor franchise. However, his days as an analyst seems to be over with him co-founding a company, Generous International LLC, in 2017. According to his LinkedIn profile, Higgins also acts as the president of the Denver based company.
As a part of the company, Ben and his business partners, Riley Fuller and Drew Scholl launched a coffee company named Generous Coffee Co. The first venture in the Generous Movement, campaign, the coffee business based in Denver. The coffee is sourced from Honduras, Colombia, Guatemala, and Rwanda and providing direct help to the community in those countries. And not only coffee but other items related to the Generous Movement is also available for purchase on their website. Some of these items with their prices are listed below:
Guatemalan Coffee - $17.99
Dark Colombia - $15.99
Espresso Volo - $16.99
Generous Gift Card - $25.00
Generous Coffee Co. T-shirt - $25.00
Bold Generous Coffee Mug - $25.00
Black Generous MudLOVE Bracelet - $15.00
The company has been doing a good job of providing jobs to the people in the developing countries where they get their coffee from. With him being the president and co-founder of the company, Ben Higgins' earnings must include his hefty salary, and a percentage of the profit gained.
Podcast Host And Co-owns A Restaurant
The reality star has been a co-host on the podcast, Almost Famous with fellow Bachelor franchise star Ashley Lanconetty. The podcast has been running since 2017, and the duo talks about their lives, the Bachelor's new season, and many other topics. Ben is also a part of another podcast Lady Bosses (and Ben), where they talk to different CEO or entrepreneur about their experiences and goals. Both of these podcasts are popular among their own rights.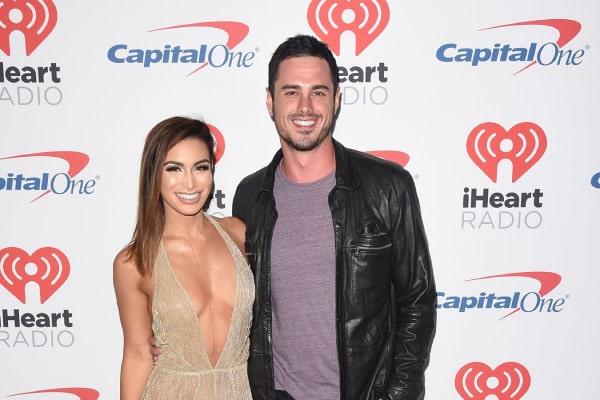 Along with co-owing a company, apparently, Ben also co-owns a restaurant in his hometown Denver. The restaurant, Ash'Kara, presents a mixture of Israeli and middle easter cuisine. As one of the owners of the establishment, Ben Higgin's income must also include a few shares from the profit gained by the restaurant.
Lifestyle And Assets
After earning a vast fortune, it is no surprise that Bachelor star Ben Higgins enjoys a lavish lifestyle. His social media pages make it clear that the reality tv star does not live his life halfhearted. And after looking at his new fiancee Jessica Clarke's engagement ring, we can say that the man has a very extravagant taste.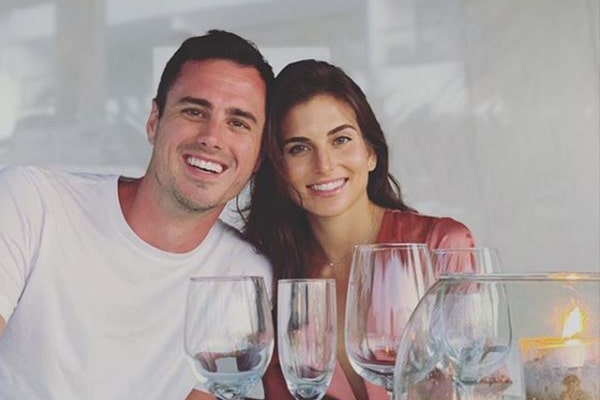 The tv star was once engaged to Lauren Bushnell, who he proposed to on The Bachelor. The couple even shared a beautiful home together in Denver, which was featured in the Architectural Digest website. But unfortunately, the couple broke up soon after. It is not clear if Higgings still owns the house or has already sold it. Nevertheless, the reality star and his soon to be wife seems to be happy enjoying their comfortable lifestyle.
Well, back in June 2018, CheatSheet estimated that Ben Higgins' net worth was $550,000. Well, since then he has been in many endeavors and business ventures. Plus there are sites which suggest that he has already reach the million mark. So it's safe to assume that Ben Higgins surely has got a massive fortune which he has amassed from his hard work and determination.
Some Facts About Ben Higgins
Benjamin Higgins was born on the 23rd of March, 1989, in Warsaw, Indiana.
He is engaged to girlfriend Jessica Clarke. He proposed to her at her home in Tennessee.
He has toured with few of his Bachelor castmates around the U.S. sharing their experiences.
Explore more on eCelebrity Spy and get updates on Celebrity News, Wikis, Net Worth, and More.