Ben Schwartz Net Worth - Multiple Earning Sources As A Comedian, Voice Actor, Director And Producer
Ben Schwartz Net Worth
$3 million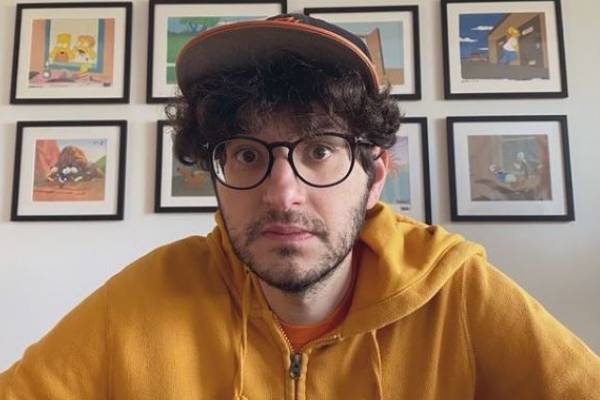 | | |
| --- | --- |
| Birth Name | Benjamin Schwartz |
| Birth place | The Bronx, New York, USA |
| Profession | Actor, Writer and COmedian |
| Nationality | American |
| Zodiac Sign | Virgo |
| Hair Color | Black |
Benjamin Schwartz, mostly recognized as Ben Schwartz, is best known as the cocky pickup artist Jean-Ralphio Saperstein in the highly popular NBC sitcom Parks and Recreation. He has starred in many comedy television series and movies and found great success in the genre.
Along with acting jobs, the American artist has also earned recognition as well as a massive fortune as a voiceover artist and a writer. According to Celebrity Net Worth, Ben Schwartz's net worth is estimated to be $3 million, which also includes his earnings as a director.
Aziz Ansari Net Worth - Salary From Parks and Recreation And Other Ventures
Ben Schwartz Net Worth And Income Source
As mentioned above, Ben Schwartz has an estimated net worth of $3 million from his successful career in the movie industry. He is a multitalented star who has starred in numerous television shows and movies and also written, directed, and produced few projects.
Income As An Actor
Ben Schwartz made his on-screen debut in 2006, playing various roles in the show Late Night with Conan O'Brien. He then had a series of brief stints in tv-series like Bronx World Travelers, Mayne Street, Accidentally on Purpose before guest-starring in the NBC show Parks and Recreation in 2010. The same year he starred as Bill Hoyt on Undercovers, another NBC series created by J.J. Abrams.
While he was a series regular in Undercovers, Ben found much fame for portraying the supporting character Jean-Ralphio Saperstein on Parks and Recs. He was part of the show till 2015 and also returned for the special reunion, which aired in April 2020. Schwartz might have just been a small part of the big cast, but fans still remember him as the annoying yet lovable character, Jean-Ralphio.
After his Parks and Recs appearance, Ben Schwartz has gone on to star in shows like Jake and Amir, The Earliest Show, Space Force, and Modern Family. He has also had voiceover roles in many animated series, including BoJack Horseman, Rise of the Teenage Mutant Ninja Turtles, and DuckTales. And as a big part of the aforementioned television series, Schwartz must have been paid handsomely for the works.
Additionally, the multitalented actor has also gained huge success on the big screen. He has starred in and had voiceover roles in many movies, which have done well at the box-office. Films like Turbo, This Is Where I Leave You, Outside In, and Sonic the Hedgehog have also been praised by critics. Given below are a few of the movies that Schwartz was a part of and their respective worldwide collection:
| | |
| --- | --- |
| Films | Worldwide Collection |
| Turbo | $282.57M |
| Runner Runner | $62.6M |
| Better Living Through Chemistry | $120K |
| This Is Where I Leave You | $41.29M |
| The Walk | $61.18M |
| Outside In | $68.4K |
| The LEGO Movie 2 | $192.3M |
| Sonic the Hedgehog | $313.59M |
As a big part of the above-mentioned movies, the American actor must have been paid handsomely by the producers. Also, he must have received a certain amount as profit percent after the films grossed millions at the box-office. And with several other acting works to be released in the upcoming days, it won't be a surprise if we see a significant rise in Ben Schwartz's net worth.
Income As A Writer, Director, And Producer
In addition to acting and voiceover works, Ben Schwartz is also known for his behind the scenes work. He has written, produced, and directed numerous television series and short films. Schwartz has created many short films including Ysketball, and iPod Commercial, and also acted in them. He also wrote five episodes for the third season of Robot Chicken.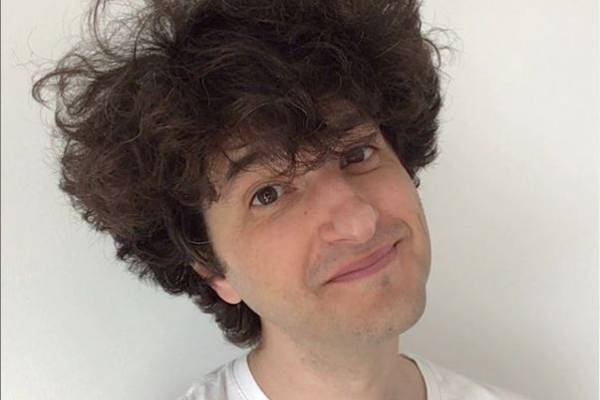 Ben Schwartz also has writing credits on series like The Earliest Show, House of Lies: Fridays at Galweather, and Middleditch & Schwartz. Along with writing these, he also produced and directed a few of these shows. While these behind-the-scenes works might not be as highlighted as his acting and voiceover projects, Ben Schwartz's net worth must have benefitted from it.
Income From Book Sales
Just like tv-series, Ben Schwartz has also showcased his humor through books. Ben has published four books, three of which he co-wrote with Amanda McGall and one with Laura Moses. All of Ben's books can be purchased from Amazon, and given below are their respective prices:
Grandma's Dead - $13.11 (Hardcover)
Why Is Daddy in a Dress?: Asking Awkward Questions with Baby Animals: $12.86 (Paperback)
Maybe Your Leg Will Grow Back! - $4.99 (Kindle)
Things You Should Already Know About Dating, You F*cking Idiot - $9.75 (Paperback)
These books are illustrated with pictures of cute animals while Ben hilariously provides tips for various purposes in our lives. Because of their unique content, these books have been famous among readers. And as the co-author, Ben Schwartz's net worth must have benefitted from the earnings from the book sales.
Lifestyle And Assets
As a successful actor and producer, Ben Schwartz has amassed a fortune of $3 million and undoubtedly enjoy a lavish lifestyle. While he was born and brought up in New York, Ben has made Los Angeles his home. This move has helped him work and find several opportunities in the film industry.
Trivia
Ben Schwartz was born as Benjamin Schwartz, on September 15, 1981, in The Bronx, New York.
Schwartz's mother was a music teacher, while his father worked as a social worker before venturing into real estate.
Schwartz attended Union College and graduated in 2003 with a double major in anthropology and psychology.
Explore more on eCelebritySpy and get the latest updates on Celebrity News, Wikis, Net Worth, and More