Bob Costas Net Worth - A Reported Salary Of $7 Million Annually
Bob Costas Net Worth
$45 million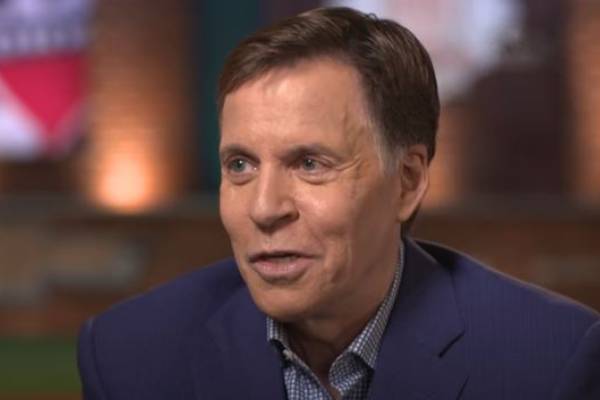 | | |
| --- | --- |
| Birth Name | Robert Quinlan Costas |
| Birth place | Queens, New York, USA |
| Profession | Sportscaster |
| Nationality | American |
| Zodiac Sign | Aries |
| Hair Color | Brown |
Bob Costas is one of the most well-known and successful American sportscasters. He has been active in the broadcasting business since the early 1970s and has established himself as one of the most-respected broadcasters of his generation.
With more than forty years of experience under his belt, the New York native has not only gained respect from sports viewers but also earned millions from his work. And according to Celebrity Net Worth, Bob Costas's net worth is estimated to be $45 million.
Al Michaels Net Worth - Look At The Sportscaster's Income And Salary
Bob Costas Net Worth And Earnings
As stated above, the famous sportscaster, Bob Costas, has an estimated net worth of $45 million. He amassed this vast fortune from his works with the popular NBC Sports and other television networks.
Income As A Sportscaster
Bob Costas started his sportscasting journey while he was studying at Syracuse University. He was an announcer for the minor-league hockey team, Syracuse Blazers. He continued to work as a sportscaster for various radio stations. CBS Sports then employed him as a regional CBS NBA and CBS NFL announcer.
After working with the CBS for about three years, Bob was hired by NBC with a contract that paid $100K per year. He hosted the NFL Coverage for the network and then hosted the monthly interview program Costas Tonight on the newly introduced NBC Sports Network. He has covered numerous sports, including boxing, golf, NASCAR, and Thoroughbred racing.
In addition to the sports mentioned above, Costas was part of many Major League Baseball broadcasts and gained reputations for his comments. After the NBC gained the NBA network contract in 1990, the American sportscaster hosted the game telecasts alongside Pat Riley. He was a co-host on NBC's last coverage in 2002 alongside Hannah Storm.
Along with various sports, Costas also was part of numerous Olympics broadcasts for NBC. He has hosted the telecast of the 1988 Winter Olympics, 1988 Summer Olympics, Rio Olympics 2016, among many others. After spending forty years as the face of NBC Sports, Bob stepped down from his numerous network roles and officially departed in January 2019.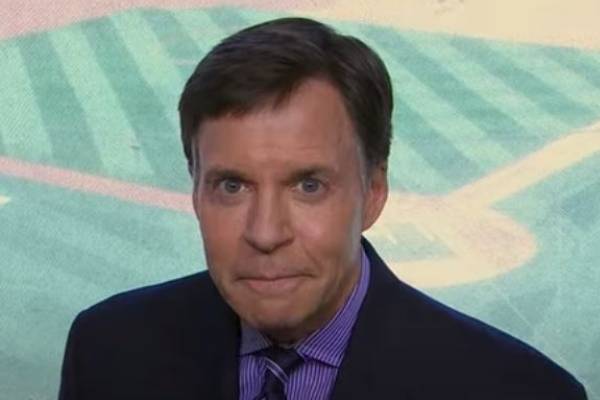 As one of the key members of NBC's sports broadcasting department, Bob Costas' yearly earnings rivaled many athletes. In 2019, Business Insider listed him in the highest-paid sports commentators list. With $7 million income per year, Bob was the second on the list with Jim Rome claiming the first spot. He reportedly earned around $5.5 million in 2014, and his yearly earning continued to rise in the following years.
The well-known sportscaster is now a part of the CNN as a contributor. He is set to provide commentary on various sports-related issues and many other societal issues. There is no doubt Bob Castos' net worth will continue to rise in the upcoming years with this role.
Income As A Talk Show Host
In addition to sports commentary, Bob also tried his hand on talk show hosting. He hosted the radio program Costas Coast to Coast for a decade, later revived as Costas on the Radio. He then hosted the late-night show Later with Bob Costas on NBC. It went on for six years and was a fresh take on a talk show with only one guest per episode.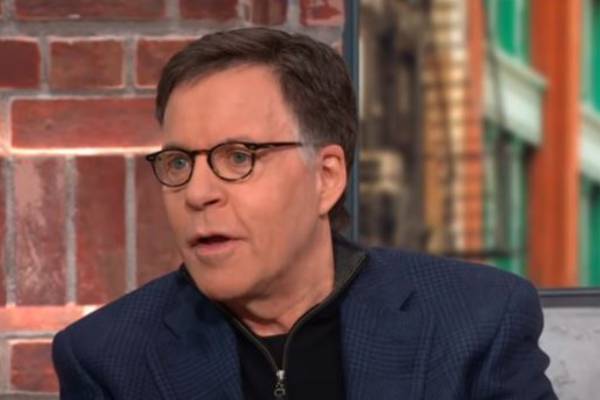 Costas was also a substitute anchor for the Larry King Live for a year and hosted the monthly talk show Costas Tonight for years on NBC Sports. As the host of these shows, Bob Costas' salary must have helped increase his total net worth.
Lifestyle And Assets
As one of the wealthiest sportscaster, Bob Costas lives a lavish lifestyle with his second wife, Jill Sutton. He previously lived in St. Louis but then moved to New York. He reportedly bought an $11 million apartment in 2007 and moved there with his wife.
In 2013, the former NBC sportscaster purchased a 4,500 square feet mansion for $4.7 million. The Newport Beach house has four bedrooms and five and a half bathrooms, and a saltwater pool. Looking at the price of his properties, it is clear that Bob lives comfortably.
Trivia
Robert Quinlan Costas was born on March 22, 1952, in Queens, New York.
His mother, Jayne Quinlan, is of Irish descent, and his father, John George Costas, is of Greek descent.
He graduated from Commack High School and then majored in communications at Syracuse University. 
He dropped out of university but later received an honorary degree from Syracuse's S.I. Newhouse of Public Communications.
He was previously married to Carole Krumenacher, and they have two children together.
Bob's children, Keith Michael Kirby Costas and Taylor Costas are also involved in the sports broadcasting world.
He has won numerous Emmy Awards for his works as a sportscaster.
Get More Updates In News, Entertainment, Net Worth, and Wikis In eCelebrity Spy.