Boomer Esiason Net Worth - What Are The Former Quarterback's income And Earning Sources?
Boomer Esiason Net Worth
$15 million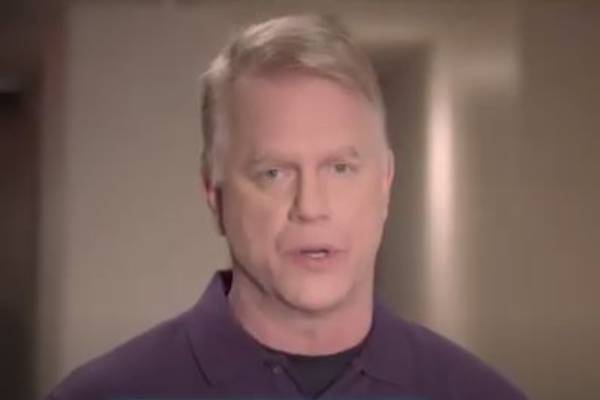 | | |
| --- | --- |
| Birth Name | Norman Julius Esiason |
| Birth place | East Islip, New York, USA |
| Profession | Football Player and Sports Analyst |
| Nationality | American |
| Zodiac Sign | Aries |
| Hair Color | Blonde |
Norman Julius Esiason, mostly known as Boomer Esiason, is regarded as one of the best and most successful quarterbacks in NFL history. He spent ten years playing for the Cincinnati Bengals and earned numerous titles throughout his football career.
Along with his success as a quarterback, the retired football player has also gained much recognition for his role as a sports analyst. And because of his immense success in both careers, Boomer Esiason's net worth is estimated to be $15 million.
Boomer Esiason Net Worth And Earnings
As stated above, according to Celebrity Net Worth, Boomer Esiason's net worth of $15 million comprises of his time as a football player and sports analyst for numerous television networks. He has also pocketed a considerable amount from the numerous appearances in films, tv-series and also as an author of two books.
Income As An NFL Player
Boomer Esiason started playing football early and was part of both high school and college teams. He attended the University of Maryland and set seventeen records throughout his college career. Esiason was then selected by the Cincinnati Bengals in the second round of the NFL Draft in 1984.
Boomer's first game with the Bengals was against Houston Oilers in October 1984, which they won. He continued to set records and led his team to victory in numerous matches throughout his first stint with the team. According to The Richest, Esiason's signing bonus as a professional quarterback for the Bengals was $600K, and his annual salary in 1984 was $275K.
With his game improving year by year, Esiason's earnings must have also increased accordingly. And after playing with the Bengals for almost a decade, he was traded to the New York Jets in 1993. He spent two years with the team and then signed with the Arizona Cardinals in 1996 as a free agent.
As a Cardinals quarterback, Boomer set the record of fourth-best passing yardage day in NFL history. He only spent a year with the Arizona Cardinals, but it was one of the most memorable years for him professionally. During the off-season, Esiason was contemplating retirement, but his first team, Cincinnati Bengals, persuaded him to play one more season.
In 1997, the former quarterback officially retired from the game, and at the time, he was among the most successful quarterback in NFL. With so many records set throughout his career, there is no doubt that Boomer Esiason's net worth was heavily benefitted by his yearly salary and the bonus he received from his games.
Income As Sports Analyst
Norman "Boomer" Esiason had appeared as a color analyst on the USA Network's broadcast of the World League of American Football while he was still playing. But after his retirement, he became a full-time broadcaster. He was a commentator for ABC's Monday Night Football for a year.
Boomer was then hired by Westwood One radio network in 1999 and was the lead analyst for the radio's football broadcasts. He has broadcast a total of nineteen Super Bowl till 2018. He then left the network and then joined CBS television, where he serves as an in-studio analyst for The NFL Today.
According to Daily Choices, Esiason's salary per year is $1 million as a color analyst. He has continued to increase his engagement with CBS, and with his popularity as an analyst growing, the former quarterback's earnings will undoubtedly see massive growth in the upcoming years.
Income From Book Sales And Television Appearances
Besides being a former football player and a sports analyst, Esiason also tried his hand at writing. Boomer is the author of two books, a children's book and a thriller novel. His first book was A Boy Named Boomer, which was published in 1995, and then he co-wrote the novel, Toss with Lowell Cauffiel. The books and their respective prices are listed below:
| | |
| --- | --- |
| Book | Price |
| A Boy Named Boomer | $5.99 (Paperback) |
| Toss | $21.00 (Hardcover) |
Boomer Esiason has also been a part of numerous television shows and movies. He made guest appearances in the film The Game Plan, few Blue Bloods, Spin City episodes, among others. Also, he hosted the Miss America Pageant in 1998 with Meredith Vieira. While his time on the silver screen was short, Boomer Esiason's net worth must have benefitted from several appearances.
Lifestyle And Assets
As one of the most successful quarterbacks, Boomer Esiason earned a fortune and lives a lavish lifestyle. He has lived in New York with his wife, Cheryl Esiason, for years, and their children, Sydney Esiason and Gunnar Esiason, grew up here.
Boomer has owned several properties over the years. He bought a house in Bridgehampton, New York, in 2004 and paid $1.6 million for it. He also owns another home in Manhasset, where he lives part-time. 
Not only houses, but Boomer has also shown off his riches through his expensive taste in watches. His favored watch is the Breitling Transocean Chronograph Unitimer design, which reportedly cost $29,300. The property's price tags and the assets he owns show the lavish lifestyle that the former quarterback enjoys.
However, Boomer has also used his hard-earned money for various causes. He established the Boomer Esiason Foundation (BEF) to fund research to find a cure for cystic fibrosis. This decision came after Boomer's son Gunnar was diagnosed with the hereditary disease. 
The Boomer Esiason Foundation has reportedly raised more than $100 million and awarded scholarships worth $400K to almost a hundred students in 2018. They have also supported numerous hospitals and organizations over the years.
Trivia
Boomer Esiason was born in East Islip, New York, on April 17, 1961.
Boomer got his nickname before he was born as his mother, Irene Esiason, named his constant kicking "Boomer."
His father, Norman Esiason, remarried after Boomer lost his mother from ovarian cancer.
He was inducted into the Nassau Country Sports Hall of Fame in 2004.
Explore more on eCelebrity Spy and get updates on Celebrity News, Wikis, Net Worth, and More.