Brian Quinn Net Worth - How Much Does He Earn From Impractical Jokers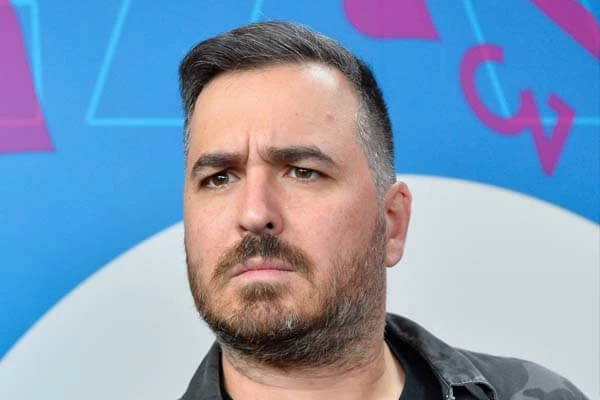 The comedian and television star, Brian Quinn's net worth is estimated to be $5 million, which he has gathered from his successful career in his comedy troupe named The Tenderloins. Brian also worked with his high school friends, James Murray, Sal Vulcano, and Joseph Gatto on truTV's Impractical Jokers, which is also one of the reasons for his massive popularity and income.
The talented stand-up comedian, Brian Quinn, was born on March 14, 1976, in Staten Island, New York City, to James Quinn and Carol Murphy. Apart from comedy, he is also an actor and producer. The Manchester United fan, Brian Quinn, is a television personality with a unique sense of humor and eloquence, which has led to him being one of the favorites among the group.
Net Worth and Source of Income
As mentioned earlier, the incredible TV star Brian Quinn's net worth is estimated to be $5 million, which he has accumulated from his career as a stand-up comedian and as a member of the comedy troupe The Tenderloins.
Income from Impractical Jokers
Hailing from New York, Brian Quinn gained prominence through his role in a hugely successful series, Impractical Jokers, along with his three other friends. Quinn's massive fortune is on par with Sal Vulcano, James Murray, and Joseph Gatto. The truTv's Impractical Jokers ran for about 200 episodes and 30 more specials.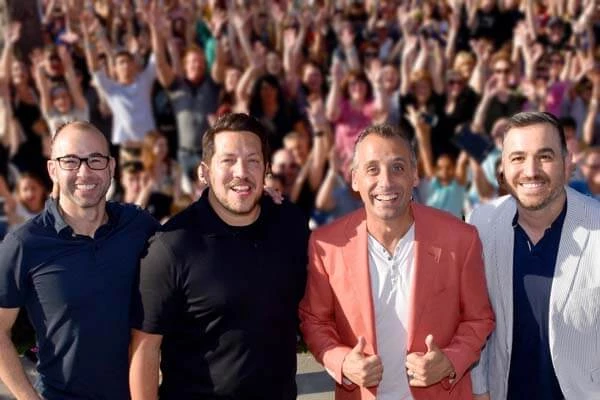 Now, there are a few sources that state that Brian's salary with the other boys is between $26K and $50K per episode for the show, however, these claims aren't officially backed with legit evidence. Nevertheless, we can confidently state that his handsome income primarily comprises of the pay received by him from the show. Besides, their videos on YouTube have pulled in millions and millions of viewers, too, which must have accounted for tremendous ad revenue for Brian and his high school friends.
The group even released their movie titled Impractical Jokers, which was critically acclaimed by the audience, and undoubtedly, Quinn must have gathered his fair share from the total gross of the film. Moreover, the fan-favorite show has reportedly been renewed for season 9 for 26 more episodes, and we are pretty sure Brain Quinn is about to pile up a good amount of wealth and fame from it.
The New York Comedy Troupe
Brian Quinn first joined The Tenderloins in 2007 after the troupe decided to transition from live shows to filmed sketches. The Group is the winner a whopping prize of $100K from NBC's It's Your Show competition.' 
The Tenderloins Comedy troupe have piled up millions of views for their internet sketches. In fact, the popularity gained through this career provided Brian Quinn and the other members with a solid foundation to start Impractical Jokers, which ended up being a huge television success. Fans can reach their official website and have the option to book tickets for their upcoming tours across America. It's no surprise, the revenue from the tours must account for a considerable part of Brian Quinn's net worth too.
Aside from The Tenderloins and Impractical Jokers, Brian has also worked on Class of Nuke 'Em High and is a co-host of the popular weekly podcast, Tell 'Em Steve-Dave! with his friends Bryan Johnson and Walt Flanagan.
Lifestyle
Brian Quinn, although quite wealthy, doesn't seem to be a big fan of boasting his wealth. It looks like he rather prefers living a comfortable life, having fun with his friends and traveling places. Brian also owns two cats named Benjamin and Chessie, whose pictures he has shared all over his Instagram.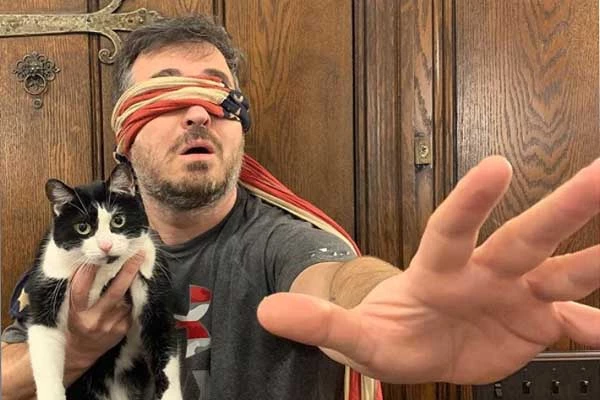 Brian Quinn is a successful actor and comedian, thanks to his irrefutably witty humor and unique sense of style. With that said, he is bound to earn an immense income and fame in the upcoming future.
Get More Updates In News, Entertainment, Net Worth, and Wikis In eCelebrity Spy.