Byron Scott Net Worth - Look At The Coach's Salary And Contract Extensions
Byron Scott Net Worth
$14 million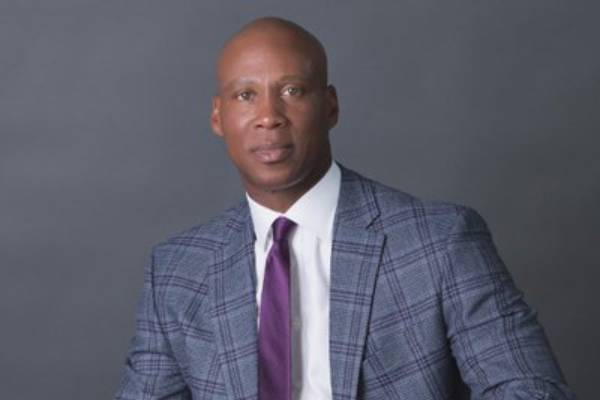 | | |
| --- | --- |
| Birth Name | Byron Antom Scott |
| Birth place | Ogden, Utah, USA |
| Profession | Basketball Coach and Player |
| Nationality | American |
| Zodiac Sign | Aries |
Byron Scott is a professional basketball coach and player who first came into prominence in the early 1980s as the shooting guard for the NBA team, Los Angeles Lakers. He has since played for and coached several other NBA teams and has gained immense success from his career.
Since his NBA debut in 1983, the American former player and coach have garnered immense fame as well as earned millions. According to Celebrity Net Worth, Byron Scott's net worth is estimated to be $14 million, most of which came from his earnings as a professional basketball player and coach.
Aron Baynes Net Worth - Look At The NBA Player's Salary And Contracts
Byron Scott Net Worth And Income Source
As one of the most successful former players and coaches, Byron Scott has amassed a fortune of $14 million. Byron's net worth comprises of the total income from his basketball career.
Income As A NBA Player
Byron Scott played for his high school and college team and had a successful career with both of the teams. He spent three years with his college team and entered the 1983 NBA Draft after his junior year. In the first round of the draft, Scott was selected by the San Diego Clippers but was traded to Los Angeles Lakers in exchange for Norm Nixon.
During the ten years he spent with the Lakers, Byron Scott was one of the team's key players and went on to win three NBA titles. He was part of the Lakers in their Showtime era (one of the biggest and successful era in Lakers' history) and played alongside Magic Johnson, James Worthy, A.C. Green, and Kareem Abdul-Jabbar.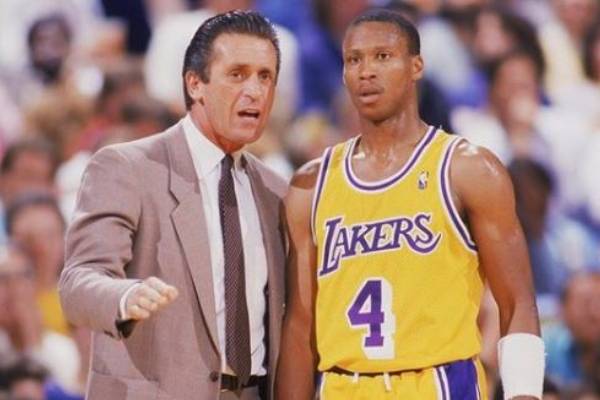 Byron was traded to Indiana Pacers in 1993 and spent two seasons with them. He went on to play for Vancouver Grizzlies (now Memphis Grizzlies) and returned to Los Angeles Lakers for a season. Scott's final season as a player was spent playing for Panathinaikos from the Greek Basket League. 
Throughout his playing career, Scott was one of the best ones on the team and went on to earn millions for his hard work. Given below are some details about Byron Scott's salary as stated by the HoopsHype:
| | |
| --- | --- |
| Team / Season | Salary |
| Los Angeles Lakers / 1990-91 | $1.1M |
| Los Angeles Lakers / 1991-92 | $1.1M |
| Los Angeles Lakers / 1992-93 | $1.1M |
| Indiana Pacers / 1993-94 | $650K |
| Indiana Pacers / 1994-95 | $1.55M |
| Vancouver Grizzlies / 1995-96 | $1.65M |
| Los Angeles Lakers / 1996-97 | $247.5K |
As one of the most important parts of several professional teams, the retired player earned millions per year as his salary. In total, he reportedly pocketed around $7 million ($14 million with inflation) as career earnings. In addition to his career earnings, Byron Scott's net worth also includes the bonus amount he received after winning championship titles.
How Much Did Byron Scott Earn As An NBA Coach?
After a long and successful playing career, Byron Scott retired in 1998 and began his career in coaching. For his first coaching experience, Scott joined the Sacramento Kings as an assistant coach. He spent two seasons with the team and was then hired as the head coach for the New Jersey Nets in 2000.
Throughout his first season with the Nets, Byron couldn't generate satisfying results from his players. In the 2001-02 season, the Nets won the Atlantic division crown and participated in their first NBA Finals. However, they lost the finals against Los Angeles Lakers but, Scott returned as the head coach. He led the team to another championship game but lost to San Antonio Spurs. The following season, he was fired by the Nets after a disappointing start.
Soon after his firing, the retired player was hired by the New Orleans Hornets as their head coach. He won his first NBA Coach of the Year award with the team and was the head coach of the Western Conference All-Star team in 2008. After these achievements, Byron Scott signed a two-year contract extension with the Hornets.
However, the following season, the Hornets failed to repeat their last year's performances, and as a result, Byron was released from his duty as the head coach. After this, Scott served as a studio analyst for a short time and then returned to the NBA as the head coach of Cleaveland Cavaliers.
The former professional player only spent three years with the Cavaliers and then spent the 2013-14 season as a television analyst for the Los Angeles Lakers. In July 2014, it was announced that Byron had become the head coach for the team and had signed a four-year contract worth $17 million. Scott only spent two years with the team but reportedly pocketed $4.25 million annually.
The American coach did not find much success in his coaching career but still managed to earn millions every year. Just like his career earnings as a player, Byron Scott's net worth was also heavily influenced by his total income as a head coach.
Income From Book Sales And Product Sales
Like many other NBA coaches, Byron Scott also wrote a book about his experience as a player and a coach. In the book, Slam-Dunk Success: Leading from Every Position on Life's Court, Scott, business executive Charlie Norris, and Jon Warech share their experiences as a leader in various fields and also their unlikely friendship.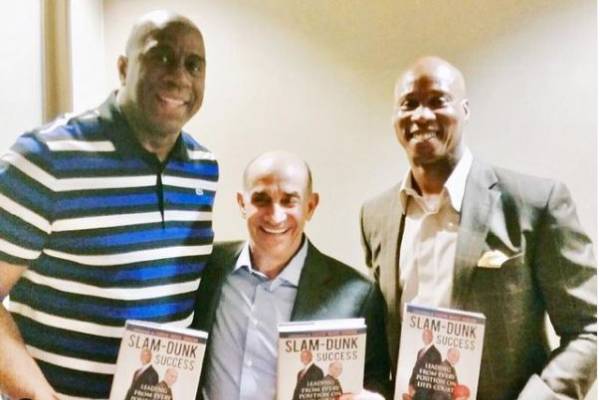 For the fans of the NBA head coach, Scott's book can be found on Amazon and cost $11.95 for a hardcover copy. You can also pay $1.99 for a Kindle version of the amazing book.
As the co-author of the book, Byron Scott's net worth must have seen considerable growth from the income of its sales.
In addition to books, Byron also gathered some of his collectibles and has put it up for sale to those interested. Given below are some of the products found in the Byron Scott Collection including a replica jersey, autographed tickets, and t-shirts and their respective prices:
Byron Scott Autographed Ticket - $49.00
Byron Scott Autographed Replica Jersey - $129.00
Byron Scott Inscription Ticket - $20.00
Byron Scott Caricature t-shirt - $40.00
All of these items are available on the Ball of Fame website and can be purchased by fans around the world. While it might not be much, Byron Scott must have earned some amount for the sales of these collectible items.
Marriage And Divorce
Byron Scott's first marriage was to his high school sweetheart, Anita Scott. After twenty-nine years together, Scott filed for divorce in March 2014. Soon after, they were involved in an explosive legal battle. 
Their divorce was only finalized in 2018 and resulted in Byron paying $7,000 a month to his ex-wife, Anita, in spousal support. They also divided their properties and other assets, and Scott also paid $558K for property settlement. 
After going through this long and hard divorce battle, Byron has found love again and is now married to Cece Gutierrez. As for Anita, in 2019, there were reports of her joining the reality show Basketball Wives.
Lifestyle And Assets
Byron Scott has a fortune of $14 million to his name and enjoys a lavish lifestyle. Throughout his basketball career, he has lived in many cities and invested in properties there. In 2019, Scott sold his Playa Vista home for $998K, $8K over the asking price, which he had bought for $480K in 2012.
The former player then put his Hermosa Beach home up for sale in February 2020, with a price tag of $2.35 million. This was the same home where burglars stole several valuables in 2017. In March 2020, he spent $1.9 million on a two-story house in Granada Hills.
Looking at the price tags of all the properties that he has bought and sold over the years, it is clear that Byron Scott enjoys a lavish lifestyle.
Trivia
Byron Antom Scott was born in Ogden, Utah, on March 28, 1961.
He grew up in California and attended Morningside High School. He then played for the Arizona State University for three years.
He married his second wife, Cece Guiterrez, in July 2020.
He has three children, Thomas Scott, LonDen Scott, and DaRon Scott.
Get More Updates In News, Entertainment, Net Worth, and Wikis In eCelebritySpy.