Chelsea Peretti Net Worth - Income As A Comedian And Also Is A Star Of Brooklyn Nine-Nine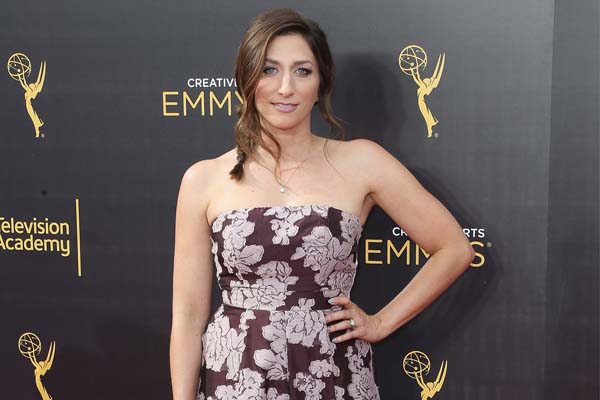 When life is back-breakingly stressful and tough, the mind calls for a mirthful laugh or two at the end of the day. Chelsea Peretti, a hilarious and witty comedian, and an actress has many areas of expertise. From cracking her audience up through comedy shows and podcasts to playing one of the most loved characters on a popular show, Chelsea Peretti's net worth has taken a massive leap in the previous years and now clocks in at $3 million.
Chelsea Peretti, a well-established and gifted actress, was born on February 20, 1978, in Oakland, California, to Jewish mother and English-Italian father. She grew up alongside a sister and two brothers; the elder one, Jonah Peretti, is the co-founder of BuzzFeed and The Huffington Post with a jaw-dropping net worth of $200 million. Chelsea Peretti's husband, Jordan Peele, has been married to her for four years, and the pair is parents to two-year-old Beaumont Gino Peele.
Net Worth and Sources of Income 
Aforementioned, the versatile and gifted actress Chelsea Peretti's net worth is estimated to be $3 million, which she has piled up from her prolific career in the acting and comedic department. As for her husband, Jordan Peele's net worth is estimated at $50 million. Proving she is one of the best at both acting and comedy, Peretti is now pulling a sizable paycheque too.
Income from Television
Brooklyn Nine-Nine; the show's cast led by Andy Samberg is definitely one of the freshest and most unique comedies on TV, with each of the stars pitching in their own element of humor and uniqueness to their characters.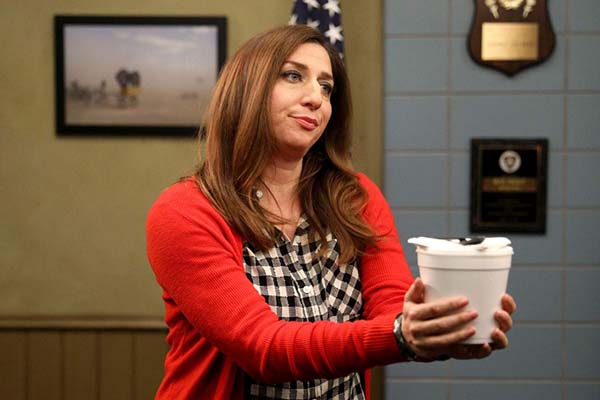 Chelsea Peretti, playing Gina Linetti, is one of the most admired, critically acclaimed, and wealthy celebrities in the show. While we don't precisely know Peretti's salary per episode from the show, we can't be far from wrong to assume that it's on par with Andre Braugher's hefty $100K per episode or Samberg's $125K. Similarly, one of her most prominent roles also assisted her in pulling in a plethora of awards and exposure from the audience.
Recurring roles in series including Big Mouth, 'China, IL,' Kroll Show also contributed substantially to Chelsea Peretti's net worth. The list keeps ongoing, and with it, her other roles as a voice actor in numerous other shows.
Income from Movies
The gorgeous television star, Chelsea Peretti's income sources, have also been the movie roles she snagged through the course of her career. She is widely known for Game Night, which gathered a total of $33.6 Million in box office collection. We are pretty sure Peretti must have raked in hard cash as her fair share from the total revenue.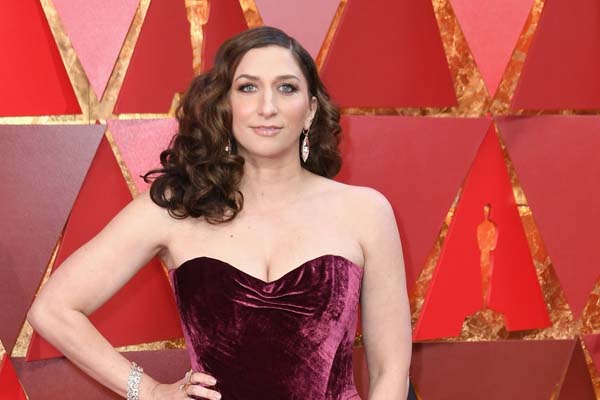 Some of her other roles include in movies like Popstar: Never Stop Never Stopping and Chelsea Peretti: One of the Greats. The remarkable actress is bound to land more roles in the future while garnishing her resume, which in turn will inevitably bump up her net worth a great deal.
Is a Hilarious Comedian
Comedy is Chelsea's strong suit. The actress who is capable of making her audience laugh uproariously with her unparalleled dry wit has made that pretty evident. Peretti gains a tremendous fortune from touring her stand-up at a handful of comedy clubs, festivals, and theatres across the country. She primarily performs in Los Angeles at venues like UCB, Largo, and The Comedy Store. Prior to this, the elegant celebrity made short films with Variety SHAC, a comedy troupe she formed with Heather Lawless, Andrea Rosen, and Shonali Bhowmik.
Additionally, the humorous comedian is an accomplished writer and has written for Parks and Recreation, Sarah Silverman Program, and Saturday Night Live. Not to mention the income she rakes in from the call-in podcast titled Call Chelsea Peretti. 
Chelsea Peretti's Instagram and the posts highlight her comical disposition and amusing take on life. As she continues to stroll along the current path, many upcoming roles are certain to propel her to unimaginable heights, regarding both wealth and fame.
Keep Up With eCelebritySpy, For More Updates On News, Net Worth, Wikis, and Articles.