Andre Braugher Net Worth - Salary From Homicide: Life on the Street And Brooklyn Nine-Nine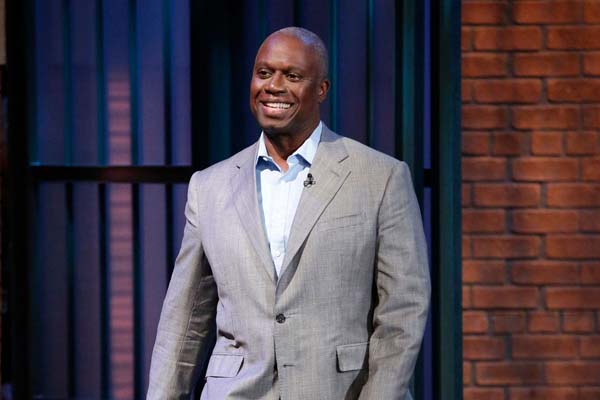 It's mind-boggling how someone can build an amazing career in the acting department while simultaneously creating an exclusive career with roles in theatrical pieces. Selected by People as one of the 50 Most Beautiful People in the World, the well-established actor Andre Braugher's net worth is estimated to be $8 million.
Andre Braugher was born on July 1, 1962, in Chicago, Illinois, USA, and graduated Stanford University with a B.A. in theater. Additionally, he also pursued a Master of Fine Arts degree in 1988. Andre Braugher's wife has been in a marital relationship with him since 1991, and the pair have been blessed with three sons.
Net Worth and Sources of Income
As mentioned before, the gifted actor Andre Braugher's net worth is estimated to be $8 million, which he has acquired from his career in both the television and movie industry. Dedication to acting and a firm footing in showbiz has opened up numerous opportunities and sources of income for the remarkable movie star.
Income from Television
Anyone who's paged through one of the most humorous procedural comedy television series, Brooklyn Nine-Nine knows that Captain Holt, portrayed by Andre, is undoubtedly one of the most intriguing characters.
Braugher stepped in on Holt's shoe for a whopping 135 episodes gathering an insane amount of wealth in the process. According to some sources, Andre Braugher's salary from Brooklyn Nine-Nine is estimated to be hefty cash of $100K per episode. But that was back in 2013, and since season 7-release of the show is right around the corner, we can confidently reckon that he is bound to take in a tremendous fortune. Starring alongside Andy Samberg, Chelsea Peretti, Melisa Fumero, Joe Lo Truglio, Stephanie Beatriz, and Terry Crews, Braugher has been the recipient of numerous prestigious nominations and awards due to his role in television and is sure to gather more during the course of his career.
Furthermore, Andre is also well known for his portrayal of Frank Pembleton on the widely known television police drama Homicide: Life on the Street for 100 episodes and of Owen Thoreau Jr. in Men of a Certain Age for 22 episodes, both of which helped him bank in some hard cash. Additionally, Andre's earnings were heavily backed by some of his recurring roles in a few other series like Law & Order: Special Victims Unit, Last Resort, Gideon's Crossing, just to name a few.
Income from Movies
While the expansion and embellishment of Andre's acting credit was as a result of his television roles, the movies he has been featured in, assisted him in kicking off his career.
Talking about films, he has not refrained from showcasing his immense potential and abilities in them, which in turn has filled his shelves with innumerable awards and nominations. Andre Braugher's net worth also largely comprises of the revenue he has received from the movies he has been featured in. In fact, we've put together a list of some of the most lucrative movies he has been starred in alongside their box office revenue:
| | |
| --- | --- |
| Movies | Box Office Collection |
| Fantastic Four: Rise of the Silver Surfer | $131.8 Million |
| Poseidon | $60.7 Million |
| Salt | $118.4 Million |
| The Gambler | $18.9 Million |
| The Mist | $25.5 Million |
Yes, it's no surprise that Andre Braugher raked in an eye-opening fortune for having worked in these huge hits; however, some of his masterpieces like Glory, Standing in the Shadows of Motown, and The Pleasure of Being Out of Step earned him remarkable reputation and fame too.
Andre Braugher's Lifestyle
Andre Braugher's Instagram hints that he is not much of a participant in sharing personal lives on social media like other celebrities. Instead, he is seen posting quirky, whimsical, and giddy behind-the-scenes snaps of himself, and fans absolutely love it.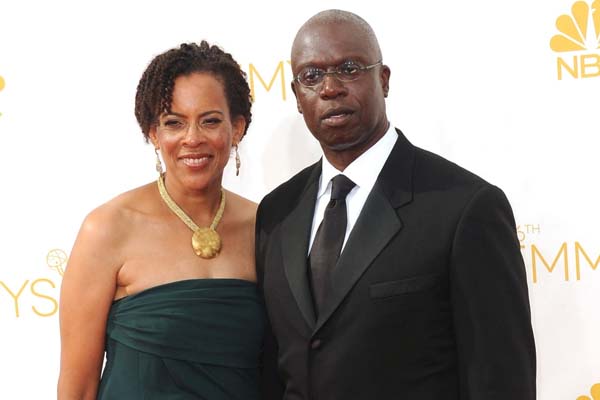 Andre Braugher lives with his wife, Ami Brabson, and kids, Michael Braugher, Isaiah Braugher, and John Wesley in South Orange, New Jersey, in a rather massive and lavish home. Most real estate, that size in South Orange costs more than $500K, so although we do know that Braugher is a wealthy celebrity, he prefers to keep things under the radar and not focus on extravagant expenditures.
Keep Up With eCelebritySpy, For More Updates On News, Net Worth, Wikis, and Articles.