What Was Chuck Daly's Net Worth During The Time Of His Death?
Chuck Daly Net Worth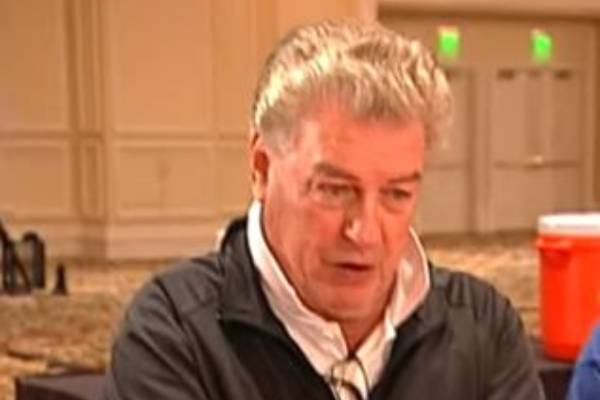 | | |
| --- | --- |
| Birth Name | Charles Jerome Daly |
| Birth place | Kane, Pennsylvania, USA |
| Profession | Basketball Coach |
| Nationality | American |
| Zodiac Sign | Cancer |
| Hair Color | Grey |
Chuck Daly is a well-known name in American basketball history. He was a professional basketball coach who not only coached NBA teams but also the US national basketball team. Daly is a Hall of Fame inductee and, even after his death, is still remembered for his incredible achievements.
In addition to finding fame, the American coach had also amassed a fortune from his coaching career. At the time of his death, Chuck Daly's net worth must have crossed the multimillion-dollar mark due to his earnings as a former NBA and college coach.
Stephen Silas Net Worth - Income And Earnings As The Head Coach Of Houston Rockets
Chuch Daly Net worth and Earnings
As stated above, Chuck Daly's net worth at the time of his death comprised of his earnings as a basketball coach. He was in the coaching staff of various high school and college teams and also was a head coach of NBA teams till his retirement in 1999.
Income From High School And College Coaching Career
Chuck Daly played for his high school and college teams, where he tasted immense success. In 1952, Daly graduated from the University of Pennsylvania and joined the military and served for two years. He then started his basketball coaching career as the head coach for Punxsutawney High School in 1955.
Daly served as head coach for the high school team for eight seasons and compiled a 111-70 record. He then moved on to coaching at the college level and joined Duke University as an assistant coach. Chuck helped the team win the Atlantic Coast Conference championship. He then became the head coach of Boston College's basketball team, replacing Bob Cousy in 1969.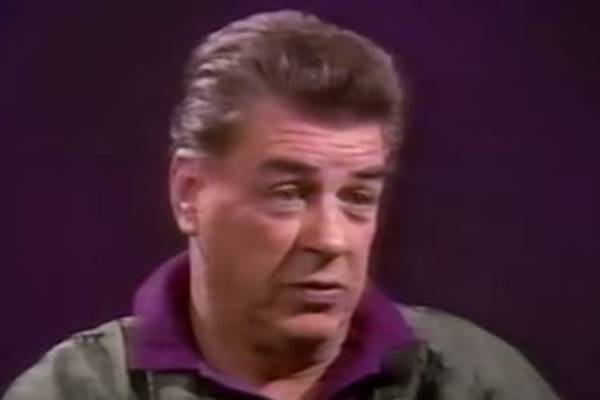 The late basketball coach continued his college coaching career till 1977. He spent more than twenty years as an assistant and head coach for these teams and earned a considerable amount from his time there. While there are no official records about his salary, there is no doubt that Chuck Daly's net worth was heavily impacted by his total earnings.
How Much Did Chuch Daly Earn As An NBA Coach?
Chuck Daly joined the NBA team, Philadelphia 76ers, in 1978 as an assistant coach. He was with the team for three years and was then hired by the Cleveland Cavaliers as the head coach. However, he was fired at the end of the season after poor performances from the Cavaliers.
The former college coach returned to the 76ers and served as a broadcaster. He was hired as head coach for the Detroit Pistons in 1983. During his time there, the Pistons reached the NBA playoffs each year and reached the finals three times. Chuck won his two NBA titles in 1989 and 1990 with the Pistons and undoubtedly pocketed a significant amount as bonus money.
During his time with the Pistons, Daly was also working as the color commentator for the NBA Playoff coverage for TBS. Chuck was hired as the head coach for the US national team and won a gold medal in the 1992 Olympics with the US Dream Team.
After this, Chuck joined the New Jersey Nets as the head coach for the team. However, only two seasons later, he resigned from the team and took up the role of color commentator for TNT's NBA coverage. Then in 1997, Daly was hired as the head coach for the Orlando Magic. He had reportedly signed a three-year deal, which was worth, $15 million.
Two years later, the late NBA coach resigned from the post even though he was in the final year of his contract. During his two years there, he had pocketed $5 million each, which helped increase his total net worth. After this job, Daly retired from his basketball career permanently and chose to stay out of the limelight.
Lifestyle And Assets
Throughout his coaching career, Chuck Daly earned millions and lived a lavish lifestyle. He used to enjoy the simple pleasures of his life and was also known for his style. Chuck was diagnosed with pancreatic cancer in 2009 and died only a few months later.
Trivia
Charles Jerome Daly was born in Kane, Pennsylvania, on July 20, 1930.
He studied at Kane Area High School and then attended the University of Pennsylvania.
He was married to Terry Daly till his death in 2009. he is survived by his only daughter, Cydney Daly.
Get More Updates In News, Entertainment, Net Worth, and Wikis In eCelebritySpy.