Curtis Stone Net Worth - Income As A Celebrity Chef, Books And More
Curtis Stone Net Worth
$16 million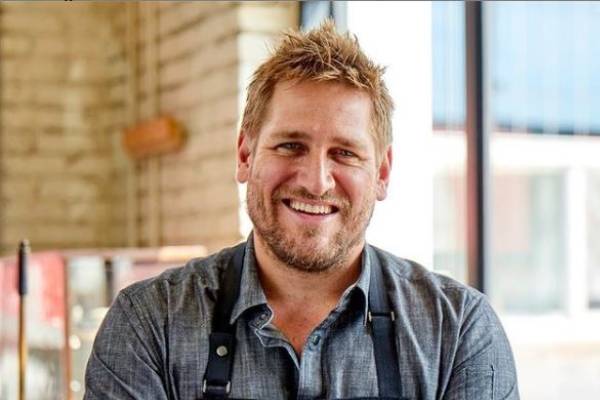 | | |
| --- | --- |
| Birth Name | Curtis Travis Stone |
| Birth place | Melbourne, Victoria, Australia |
| Profession | Chef, Author, and Television Personality |
| Nationality | Australian |
| Zodiac Sign | Scorpio |
| Hair Color | Blonde |
Australian celebrity chef Curtis Stone is best-known for his several television appearances. He has appeared in shows like Celebrity Apprentice 3, Take Home Chef, Iron Chef America, and Masterchef Australia and has garnered a large fan following due to his charming personality.
Along with immense fame, the celebrity chef has also accumulated an enormous fortune from his career. According to Celebrity Net Worth, Curtis Stone's net worth is estimated to be around $16 million. Most of the wealth he amassed comes from his television appearance and as the owner of restaurants.
Curtis Stone Net Worth And Earnings
As stated above, Curtis Stone has an estimated net worth of $16 million. He has managed to amass such fortune as a restaurant owner and a television personality. He is also an author and has his own cookware and appliances line.
Income As A Chef And Restaurateur
Curtis Stone's cooking journey started as a four-year-old boy cooking with his grandmother Maude Stone. However, he had no dreams of being a professional chef until his college years. He was studying for a Bachelor of Business but then decided to pursue a career in the culinary world.
Soon after, Stone started working at some of the top restaurants in Australia, including the Savoy Hotel in Melbourne. He then moved to London to learn skills from chef Marco Pierre White and started his journey as a chef working at The Grill Room.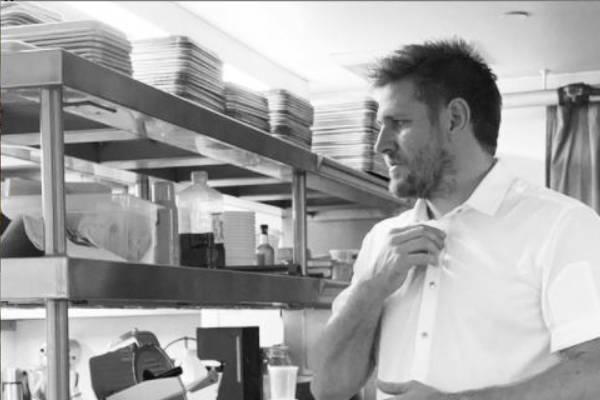 A year later, White's restaurant, Mirabelle, was opened, and Curtis was hired as a line cook or Chef de Partie. Stone managed to impress Marco and was promoted to Sous Chef after only six months. He was promoted to head chef at Quo Vadis, another one of White's restaurants, the following year.
While working for Marco White, Curtis not only learned skills as a chef but also as a restaurateur. He has used the things he learned from the British chef and now owns his own restaurants. Curtis opened his first restaurant in Beverly Hills, California, and named it Maude, after his grandmother. His second restaurant, Gwen, is situated in Hollywood, California, while the third one, Share, is a collaboration with Princess Cruises, a cruising company.
As a restaurant owner, the celebrity chef handles the management side of the establishments. While he might not cook at his restaurants as a regular chef, diners can see the chef's inspiration in all of them. And since all of his food establishments have been successful among the restaurant-goers, Curtis Stone's net worth has benefitted massively from it.
Income From Television Appearances
While working at Marco White's restaurant Quo Vadis, Curtis was approached by a publisher to include him in the book about London's finest chefs. After this, he found an agent and managed to find spots in various morning tv-shows in the UK. He was then asked to be the co-host of Surfing the Menu alongside fellow Australian chef Ben O'Donohue.
After the show, Curtis's career took a turn, and he hasn't looked back since. Surfing the Menu ended in 2006, and Stone managed to bag the series, Take Home Chef, which aired on TLC. This show opened a new door for the Australian chef, and he then moved to the US. He has since appeared in several tv-shows including NBC's Today, Martha, Access Hollywood, The Chew, and All-Star Academy.
To this day, Curtis Stone has been featured on more than eighty shows, according to his IMDb page. However, his most popular appearance might be on reality shows The Celebrity Apprentice 3 and Masterchef Australia. Stone is also known as the host of Top Chef Masters and Field Trip, which he also produced. 
According to Celebrity Net Worth, Stone's salary per episode while hosting Top Chef Masters was $20,000. And if this is any indication, there is no doubt that Curtis Stone's earnings from his television appearances helped increase his total net worth.
Income From Book Sales
Even after finding fame from his career as a chef and numerous television appearances, Curtis Stone has continued to share his love for food through his cookbooks. He has already published six books, all of which have unique recipes tested by the talented chef. To anyone interested in Stone's books, given below are the names and their respective prices:
Good Food, Good Life - $25.79 (Hardcover)
What's for Dinner? - $43.94 (Paperback)
Relaxed Cooking with Curtis Stone - $29.99 (Hardcover)
Cooking with Curtis - $19.11 (Paperback)
Surfing the Menu (with co-author Ben O'Donoghue) - $10.50 (Paperback)
Surfing the Menu Again (with co-author Ben O'Donoghue) - $25.59 (Hardcover)
All of the cookbooks written by the Australian chef are available on Amazon, while his official website has the stories behind them. His 2013 book, What's For Dinner? is a New York Times bestseller, which shows that income from the book sales has heavily impacted Curtis Stone's earnings.
Income From Cookware Line
In addition to books, Curtis Stone has also launched his own cooking and kitchenware line. The line has products ranging from cutlery to various electronic devices like induction cookers. Some of the cookware items and their prices are listed below:
| | |
| --- | --- |
| Products | Prices |
| Curtis Stone Dura-Pan Nonstick-3-piece slide-Out Pan Set | $69.95 |
| Curtis Stone Wine Pump and Chiller Set | $24.95 |
| Curtis Stone 3-pack Premium Hot Chocolate 3 Flavor Set | $24.95 |
| Curtis Stone Stone Gravity Spice Mill | $17.95 |
| Curtis Stone Set of 4 Silicone Pinch Bowls | $12.95 |
| Curtis Stone Dura-Pan-8-Quart Stockpot | $59.95 |
| Curtis Stone Compact Roll-Up Trivet & Drying Rack | $18.20 |
| Curtis Stone Countertop Lid Rest | $20.33 |
| Curtis Stone 1800-Warr Induction Cooker | $89.95 |
| Curtis Stone Mini Food Processor | $60.79 |
In addition to the above-mentioned products, the cookware line has more than a hundred items designed for home cooks. The appliances and cutlery collection are very popular among the chef's fans and general audience. As a result, income from the product sales has helped increase Curtis Stone's net worth.
Lifestyle And Assets
Celebrity chef Curtis Stone is a multimillionaire and enjoys a lifestyle that showcases his immense wealth. He owns a mansion in Mandeville Canyon, which he bought for $7.875 million. Additionally, Stone and his wife, Lindsay Price, own a house in Hollywood Hills, which they leased for $16,500 per month. He had purchased it around 2010 for $3.1 million.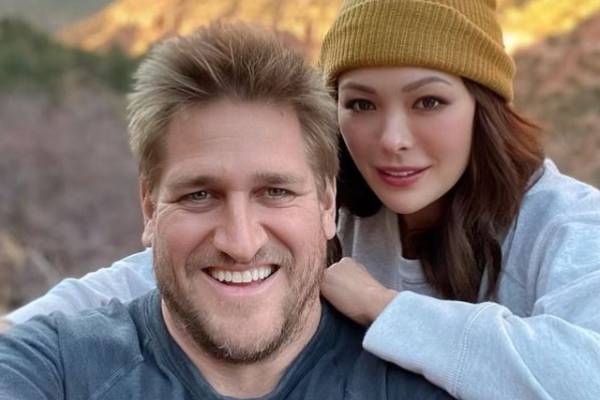 According to Trulia, Curtis also owned a property in Encino, which he sold for $1.807 million. In addition to the houses, Stone also owns a range rover whose purchase value is $45,000 as per The Richest. According to the site, in 2018, the chef's website curtisstone.com was valued at $2.4K.
Looking at the price value of the assets he owns, it is clear that Curtis Stone enjoys a lavish lifestyle.
Trivia
Curtis Stone was born as Curtis Travis Stone on November 4, 1975, in Melbourne, Victoria, Australia.
His mother, Lorraine Stone, is a florist, while his father, Bryan Stone, is an accountant.
He married actress Lindsay Price in 2013, and they have two children, Hudson Stone and Emerson Spencer Stone, together.
Get More Updates In News, Entertainment, Net Worth, and Wikis In eCelebrity Spy.