Danny Carey Net Worth - Know The Income Of The Tool's Drummer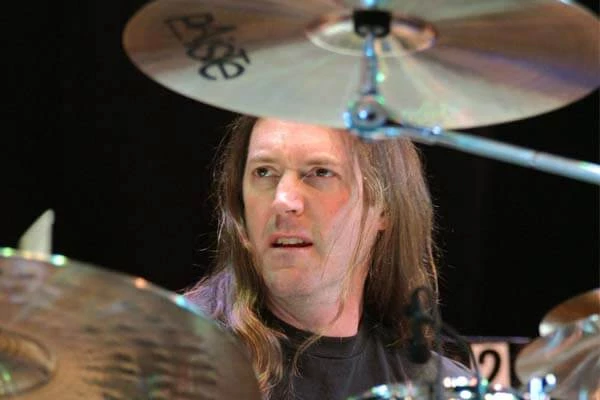 Considered by some as one of the best drummers on the planet, Danny Carey's net worth is estimated to be $50 million. He has gathered this tremendous amount of wealth primarily from his prolific career as a drummer in the award-winning metal band, Tool. Moreover, he has contributed to albums of various other artists, including Carole King, Lusk, and the Melvins.
The uniquely talented drummer, Danny Carey, was born on May 10, 1961, in Lawrence, Kansas, in the U.S to mother, who was a school teacher and father who worked as a manager for a large insurance company. He started practice on a drum set in his senior year of high school. Carey's incredible drumming techniques that use geometric figures and other sophisticated techniques make him stand out from other drummers.
The talented drummer is also a proud father of one. He has got a son named Zola Carey whom he had with his partner Rynne Stump.
Know All About Danny Carey's Partner Rynne Stump. Proud Parents Of Son Zola Carey
Net Worth and Sources of Income
As mentioned above, Tool's drummer, Danny Carey's net worth is estimated to be a whopping $50 million which he has accumulated from his lucrative career as a musician, songwriter, and drummer. Besides that, he has also pulled in some fortune from other projects with other bands like Volto! and Zaum.
Income from Tool
Carey has earned financial success, mostly throughout the band, that would give him international fame and fortune, Tool. Before he joined the band, the group's initial constituent members included guitarist Adam Jones, vocalist Maynard James Keenan, and bassist Phil D'Amour who left the band later on.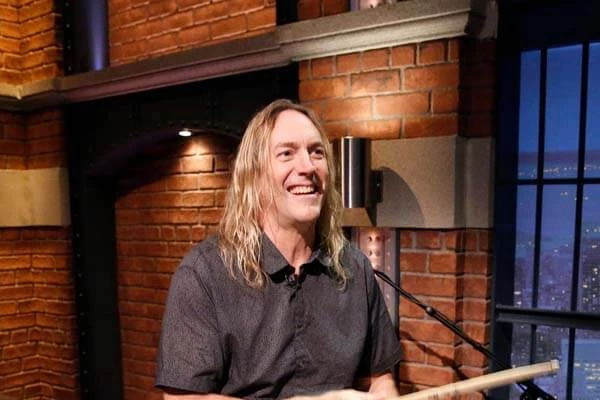 Danny's band Tool's debut album Undertow was released in 1993, which went platinum within a year. Following that, the band's follow-up album AEnima won a Grammy for Best Metal Performance in 1998 alongside earning 3 Platinum Certifications. It topped multiple charts. The talented boys released their third album Lateralus in 2001 and gained 2x Platinum certification. It reached #1 in the United States, Australia, and Canada. The band's fourth album also reached number 1 in the US, Australia, Canada, the Netherlands, and New Zealand. Having heavily contributed to all of these massive hits, we can be certain that Danny Carey must have had his fair share from it.
On August 30, 2019, Tool released their fifth album titled Fear Inoculum, their first album in 13 years. And looking at how well it did, we are sure Danny's net worth piled up a great deal. The band has won three Grammys, toured worldwide, and produced topping-chart albums.
Income from Other Projects
Apart from Tool, Carey has earned his wealth being involved in other side projects like VOLTO! and ZAUM. He has also collaborated with Pigmy Love Circus, which has recorded several albums. Moreover, he has also worked with Guns N' Roses' guitarist, Slash on certain tracks of the Carole King's album Colour of Your Dreams.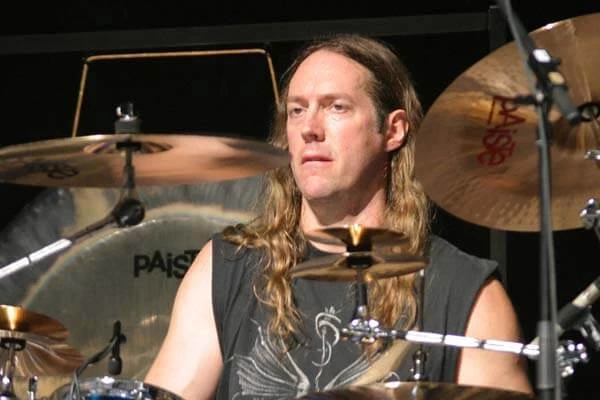 Danny also made an appearance on the 1997 album Free Mars by Paul D'Amour's band Lusk. Looking at all these significant contributions, it's relatively easy to speculate that Carey has gotten his fair share of cash from his side projects too.
Income from Merchandise
On Danny's official website, fans can buy numerous merchandise, including stickers, shirts with all kinds of philosophical designs. Moreover, there is also a Synth Project that he has finished working on, which can be bought on the same website. Here are some of the products offered by them along with their respective prices:
| | |
| --- | --- |
| Product | Price |
| DRACOMANTES | $25.00 |
| Sticker Pack 1 | $5.00 |
| Remember The Future | $39.00 |
Apart from shares from album sales and other projects, Danny also piles up a handsome fortune from the sales of various quality products
Danny Carey's Assets and Car
When you take a glance at Danny's gorgeous $6.35 million, former Emilio Estevez's Malibu vineyard, it becomes quite apparent that Danny is no stranger to luxury and comfort. Emilio had bought the house for $2.2 million in the 2000s. Outside Malibu, Danny owns another home in Los Angeles worth $695K, which he purchased back in 1998. He paid a staggering $2.2 million for the mansion next door to turn it into a compound. Shouldn't really come off as a surprise.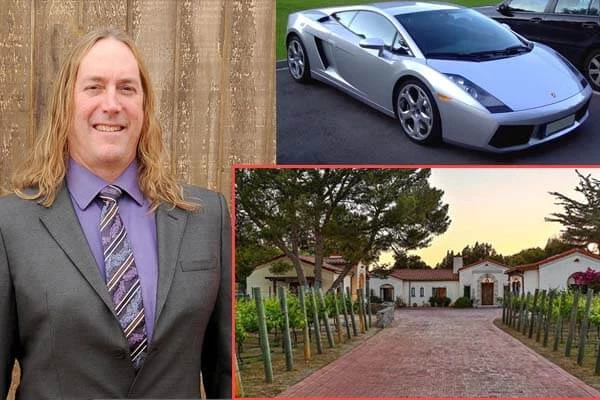 Next to that, the Lamborghini-driving Danny Carey is supposedly the 21st richest drummer in the world, and the spot has been consistent since Danny Carey's net worth is quite tremendous and is always rising. He is a pretty big deal. He is certain to gather an immense income in the upcoming future from his music, and we wish the talented lad the best.
Get More Updates In News, Entertainment, Net Worth, and Wikis In eCelebrity Spy.