Maynard James Keenan Net Worth - Earnings As Tool's Lead Singer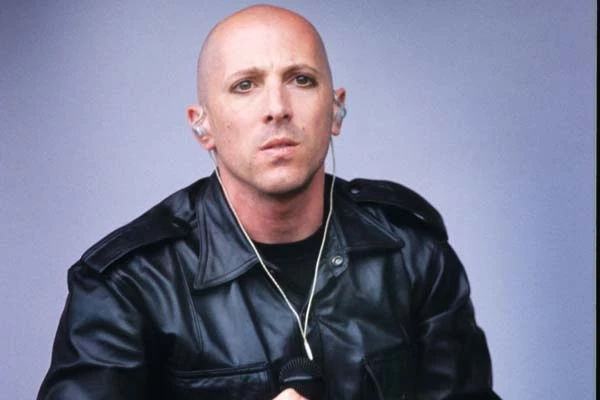 The American musician, songwriter, record producer and businessman, Maynard James Keenan's net worth is estimated to be $60 million. The Tool's lead singer gathers a big chunk of income from his career as a musician and songwriter. However, he also pulls a reasonable sum from other ventures like entrepreneurship and movie acting.
The only son of Judith Marie and Michael Loren Keenan, Maynard James Keenan, was born on April 17, 1964, in Ravenna, Ohio. The singer has had a pretty rough childhood since his parents divorced, and he relocated into an intolerant household after his mother married again. As of now, Maynard Keenan's wife Lei Li lives with him and has welcomed a daughter in 2014 named Lei Li Agostina Maria.
Net Worth and Sources of Income
The amazing singer and songwriter, Maynard James Keenan's net worth is estimated to be $60 million. He has amassed this tremendous amount of wealth from his career in one of the best selling bands, Tool. Besides, James also sings for a band named A Perfect Circle and has contributed a great deal to their record sales.
Income from Tool
After moving to Los Angeles, Keenan met Adam Jones and agreed to sing if they were to make a band., and Tool was formed. The lineup expanded with guitarist Jones, drummer Danny Carey, and bassist Paul D'Amour. The group dropped their first album, Opiate, in 1992, and the group amassed a huge fortune from the follow-up tour. The Tour was with Rage Against the Machine and resulted in the band's debut album getting some serious exposure.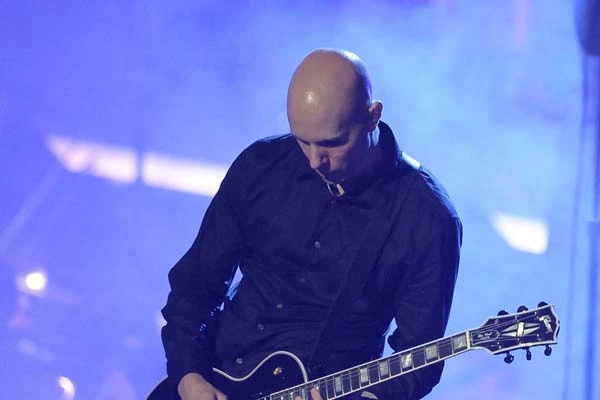 The song, Undertow went platinum within a year. Fan-favourite, lead singer Maynard must have earned his fair share from the band's hit. But Keenan's net worth didn't receive a skyrocketing boost until his band's album, AEnima won a Grammy for Best Metal Performance in 1998. It received a platinum certification three times and topped numerous charts in different countries. Some of their other albums along with their earning are listed below in reference with The Richest:
| | |
| --- | --- |
| Albums | Earning |
| Undertow | $3.02 million |
| Lateralus | $2.99 million |
| Parabola | $500K |
| Vicarious | $2 million |
Maynard James Keenan contributed significantly to these massively earning albums, which means he must have taken home a gigantic income. It is probably safe to conclude that Tool played a crucial role in James' fortune and gaining international prominence.
Danny Carey Net Worth - Know The Income Of The Tool's Drummer
Income from A Perfect Circle and Puscifer
Apart from Tools, Maynard also actively worked with Tool's guitar technician named Billy Howerdel, Paz Lenchantin, Josh Freese, and Troy Van Leeuwen to form a band called A Perfect Circle. Together they released some great piece of music, and Maynard's got his fair cut from the revenue of their album sales. Some of the albums they put out include eMotive, which collected $671K and Mer De Noms which amassed $1.1 million.
In 2003, Keenan used the name Puscifer as a pseudonym for the music he released. He made several songs under that name and certainly piled up commendable cash from the sales. According to SocialBlade, his YouTube channel titled pusciferdotcom earns a maximum estimated amount of $20.2K annually.
Besides, Puscifer is also a clothing line with merchandise available on the band's website for purchase. Not to mention, the roasted coffee, art, and collectibles he has made available. Just another source of income for Keenan.
Income from Winemaking and Other Endeavors
 Maynard James Keenan is also a creative businessman. Aside from being the owner of a produce market in Arizona, he also owns two wine companies named Merkin Vineyards and Caduceus Cellars. The company's sales is bound to keep piling up Keenan's already massive net worth.
Maynard is also partnered in an 80-acre site called Stronghold Vineyards that produces some great affordable wines. Next to that, Keenan has also released an authorized biography, named A Perfect Union of Contrary Things. It was released on November 8, 2016, and is available for purchase for $28.41 on Amazon. These side projects strongly support Maynard James Keenan's stack of cash a good deal.
Album After 13 Years: Fear Inoculum
On July 29, the Grammy Award-winning singer, along with his bandmates, officially announced Fear Inoculum, Tool's fifth studio album, their first release in 13 years. Although having arrived late, the songs can be streamed on all platforms now. We can tell you, the guys really delivered in this one. Lyrics, Flow, Instruments, you name it.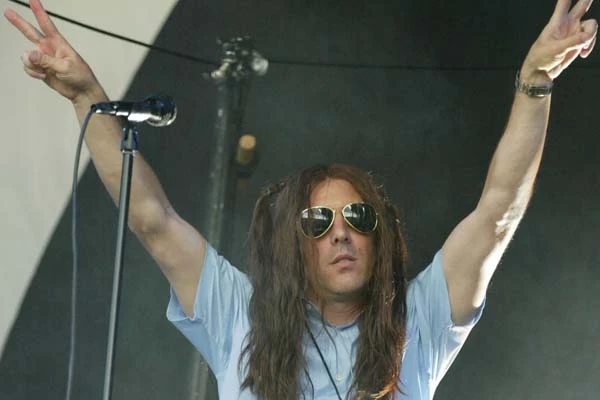 The popularity and an enormous amount of wealth they accumulated from the streams was immensely huge.
We could only begin to speculate Maynard's cut from it. Regardless, we wish the best for the artist's future endeavors.
Keep Up With eCelebritySpy, For More Updates On News, Net Worth, Wikis, and Articles.