Dick Vitale Net Worth - Income And Earnings As A Coach And Sportscaster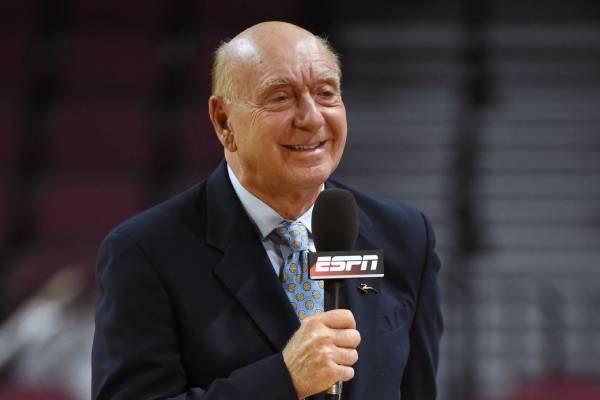 Renowned for his in-game enthusiastic and colorful remarks, the incredibly talented American basketball sportscaster, Dick Vitale, has gathered immense fortune and fame during the course of his career. He has even walked into totally different ventures like filmography, writing, video games, and others. As of now, Dick Vitale's net worth is estimated to be $16 million, thanks to the grand salary he is receiving from his consistent work in ESPN and involvement in many lucrative departments.
Dick Vitale was born in Passaic, New Jersey, on June 9, 1939, to John Vitale and Mae Vitale. He lost the vision in his left eye due to an accident in Kindergarten. Vitale graduated from Seton Hall University with a degree in Business Administration. He later earned a master's degree from William Paterson University. Dick Vitale's wife Lorraine McGrath has been married to him since 1971, and the pair are proud parents of two, Terri Vitale and Sherri Vitale.
Mike Krzyzewski Net Worth - Income Sources And Salary As A Basketball Coach
Net Worth and Sources of Income
As mentioned before, Dick Vitale's net worth clocks in at $16 million, which he has acquired from his lucrative career as a basketball sportscaster and from his former career as the head coach in the college.
Income from Coaching
Vitale took his first job as a coach at an elementary school in Garfield, New Jersey when he was only 20 years old. So Dick Vitale's net worth piling up process began quite early.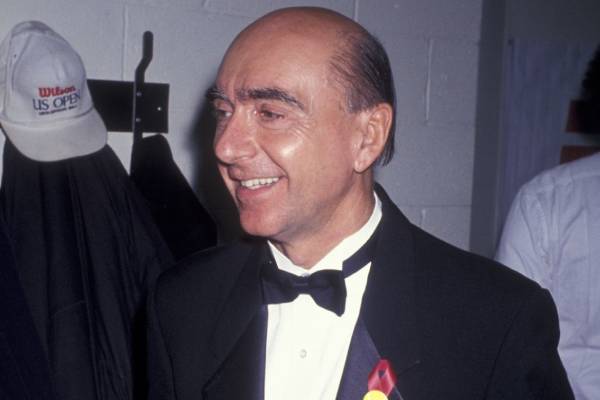 A significant portion of his career was solely dedicated to coaching. Eventually, he moved up to the high school level to become head coach at Garfield High School, which meant his income bumped up a great deal too. Here, Vitale had a record of 131–47 from 1964 to 1971 and led his teams to two New Jersey state championships.
Vitale even pulled income from NBA coaching; he coached the Detroit Pistons for the 1978 season. Not to mention, that he has been various Hall of Fame inducteè myriad of times. So we can fairly conclude that Dick Vitale's earning as a basketball coach was hefty, to say the least.
Income from Broadcasting
Put it simply, Vitale is one of the greatest college basketball announcers of all time. He is ESPN's most elite and recognizable face and voice, so no wonder this venture has brought him a healthy fortune. With his unique, enthusiastic style, he has called more than a thousand games over the past couple of decades. He has been with the network since the 1979-80 season and has also signed a contract extension through the 2019-20 season.
The commentator is also in high demand for motivational speakers. This means that Vitale's salary is continuing to take a steep rise as time goes by.
Known for his passionate remarks and catchphrases, the signature voice of Vitale will continue to connect with fans like always through his incredibly successful combination of exuberance, talent, and knowledge. And Dick Vitale's net worth is only going to rack up in the process.
Income from Films
Taking a detour from the sports department, Dick Vitale's wealth also comprises of the income he has received from showbiz. As a movie actor, he has been featured in The Naked Gun: From the Files of Police Squad! And Jury Duty, Blue Chips.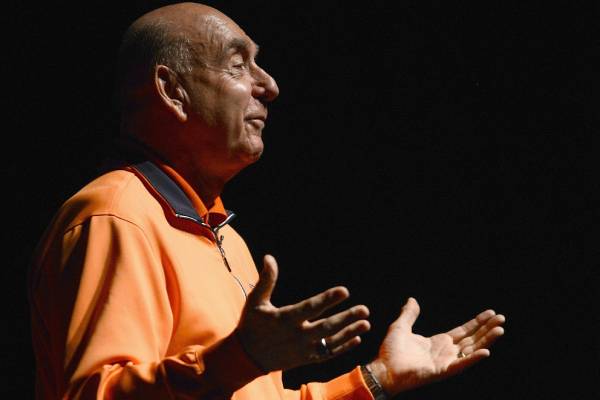 In television, he snagged two roles, including in Kick Buttowski: Suburban Daredevil and The Cosby Show. So we could confidently conclude that the showbiz income has definitely funneled in Dick Vitale's already massive net income.
Income from Books
The brilliant ESPN commentator is also a fantastic author. He has many books under his name, which can all be purchased on his official website. Some of them alongside their prices are listed down here:
| | |
| --- | --- |
| Books | Prices |
| Dickie Vs. ABCs and 1-2-3s | $14.95 |
| 75 years of Memories-It's Awesome, Baby! | $20.00 |
| Dick Vitale's Mount Rushmores of College Basketball | $29.99 |
| Dick Vitale's Getting a W in the Game of Life | $18.95 |
Furthermore, on many accounts, he has also promoted his books on his Instagram handle. It's quite evident that the sales of these books must have helped Dick's net worth to spike up a significant amount. 
Income from Merchandise
Dick Vitale's sources of income even expand to clothing apparel and merchandise. Fans can buy a personally signed basketball for $50.00 on his official website.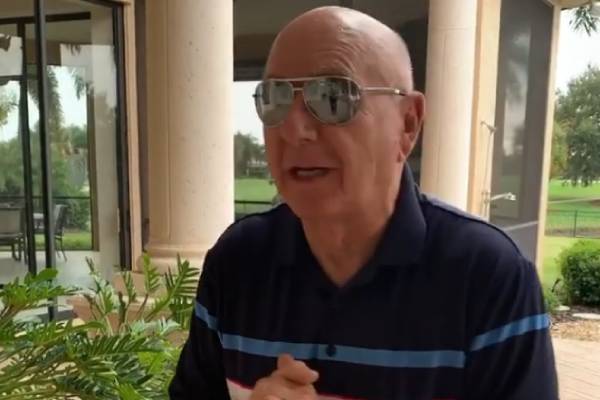 The site even hosts all of his books, hats, and such. It's no surprise that this is a good source of cash for the ESPN broadcaster. Additionally, Vitale has also appeared in commercials for DiGiorno pizza, Hooters restaurants, Oberto beef jerky, and the Airborne Athletics basketball training device named Dr. Dish. So, just another fountainhead of fortune for the basketball broadcaster.
Charities and Funding
Dick Vitale is a generous, down-to-earth, and caring human being. He is a huge supporter of The V Foundation for Cancer Research, which started in 1993. And from the days of its beginning, more than $225 million has been funded by the foundation in cancer research grants.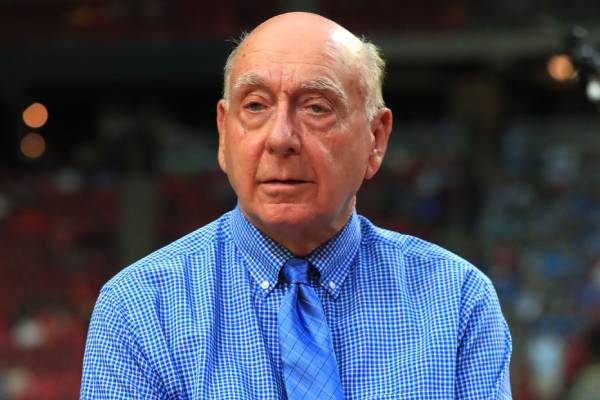 You could proceed to the website, which is linked to the gifted sportscaster's webpage, and contribute to the cause. Despite the fact that it's tough to wrap one's head around Dick Vitale's earnings and enormous popularity, he is not the one to flaunt, and it's also a well-established fact that he is truly a remarkable, charitable and gracious human being.
Keep Up With eCelebritySpy, For More Updates On News, Net Worth, Wikis, and Articles.