Mike Krzyzewski Net Worth - Income Sources And Salary As A Basketball Coach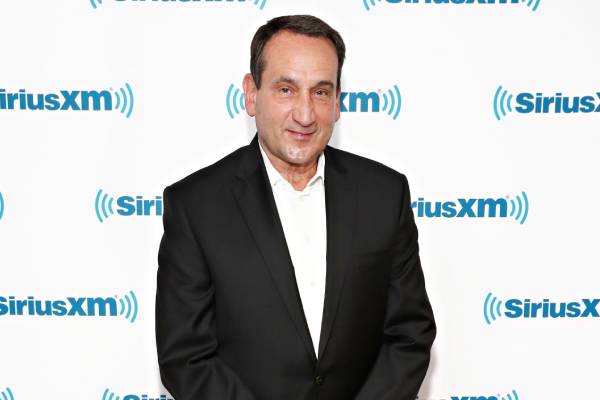 With so many people embracing Basketball as a sport around the globe every passing day, the need for coaches has never been higher. Nevertheless, it's not a piece of cake to be a successful basketball coach and find yourself coaching big leagues one day, let alone a national team; it requires immense dedication, talent, and patience. Filled with all this attribute is the highest-paid American college basketball coach, Mike Krzyzewski. Due to his tremendous contribution to numerous teams and all the near-impossible feats he has achieved as a trainer, he has taken his game to the next level, maintaining a prominent spot in the scene and acquiring an eye-opening wealth. As of now, Mike Krzyzewski's net worth is estimated to be $40 million.
Mike Krzyzewski was born on February 13, 1947, in Chicago, Illinois, to Emily M. Krzyzewski and William Krzyzewski. He was raised a Catholic and graduated from the United States Military Academy in New York. He achieved remarkable feats as a college student already, being the captain of the Army basketball team in his senior season and leading them to National Tournament. Krzyzewski's wife, Carol Mickie Marsh, has been married to him over five decades, and the couple is parents to three children, Jamie Spatola, Debbie Savarino, and Lindy Frasher.
Jay Bilas Net Worth - Income And Salary As A Basketball Analyst
Net Worth and Sources of Income
In the span of four decades of coaching the Duke Blue Devils, Mike Krzyzewski has amassed an incredible fortune and a pleasing amount of accolades and titles to his name.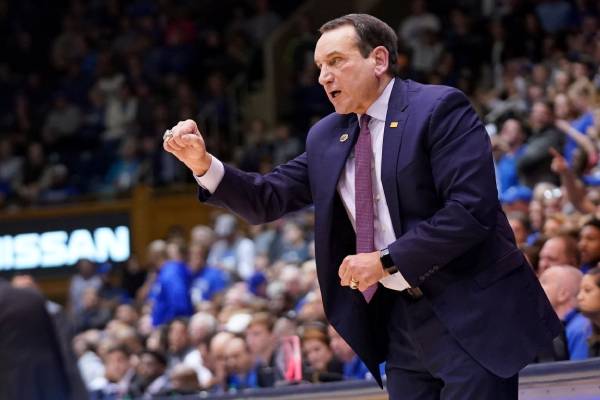 As talented as he is, the coach has got an income to match his unearthly skills. As of now, Mike Krzyzewski's net worth is estimated to be a whopping $40 million, thanks to the enormous salary he obtains from his job.
Income as a Basketball Coach
Krzyzewski is undoubtedly one of the best college coaches on the scene. His career has been an inspiration to many. Mike Krzyzewski's massive net worth really starts making sense when you look at the floor-length list of incredible achievements under his belt. He led the Blue Devils to five NCAA Championships, 12 ACC regular-season titles, 12 Final Fours, and a whopping 15 ACC Tournament championships. Only John Wooden, among all the college basketball coaches, has won more NCAA Championships.
Not to mention that Mike Krzyzewski's income hiked up significantly when he took on the job to coach the US men's national basketball team and led to three gold medals at the 2008 Summer Olympics. He is also the first Division I men's basketball coach to reach 1K wins. His training excellence attracted many lucrative offers to him, for instance, The Boston Celtics offered him a position, followed by Portland Trail Blazers. The most ground-breaking invitation was when Los Angeles Lakers' manager Mitch Kupchak, made him five years, $40 million, and a part ownership offer but was turned down by Krzyzewski. Going ahead a couple of years, the New Jersey Nets were down to pay the coach a jaw-dropping $12 to $15 million per season but was inevitably turned down again.
Regardless, the professional trainer's decision has, in a way, been quite lucrative to him. Here's a table outlining Mike Krzyzewski's salary throughout the years:
| | |
| --- | --- |
| Year | Annual Salary |
| 2011 | $4.6 Million |
| 2012 | $7.2 Million |
| 2013 | $9.6 Million |
| 2014 | $6.0 Million |
| 2015 | $7.2 Million |
| 2016 | $5.5 Million |
| 2017 | $8.9 Million |
| 2018 | $7.048 Million |
These numbers already explain more than enough about how Krzyzewski's net worth saw a steep rise in the past couple of years.  
Income from Books
Apart from being an eminently skillful college basketball coach, Mike Krzyzewski is also an extremely proficient author with a plethora of books under his name.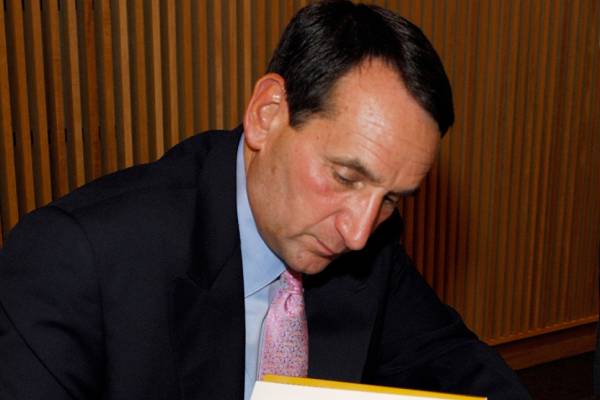 Some of his books alongside their prices are listed down here:
Leading with the Heart:- $22.15(Hardcover), $7.99(Paperback)
Beyond Basketball- $11.93(Hardcover), $9.99
The Gold Standard: Building a World-Class Team -$18.06(Hardcover), $6.99 (Kindle Edition)
Coach K's Little Blue Book- $43.02(Paperback)
These motivational pieces are surely a worthy purchase, and we bet that Mike Krzyzewski must be raking in handsome cash from his impressive work.
Income from Duke Basketball Camp
On Mike Krzyzewski's official website, interested people can even enroll in American's number one college basketball fantasy camp, K Academy, at the tuition fee of $12.5K.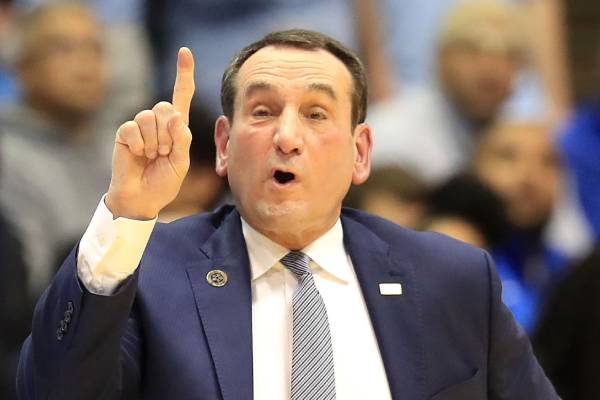 Additionally, there is also the Duke Basketball Camp, where boys from age nine can participate and register online. This venture must be bringing in Mike a commendable sum too.
Lifestyle
Also known as Coach K, Mike Krzyzewski is extremely wealthy, so it only makes sense that he lives in a $1.15 million mansion near Duke University. Mike's wife, Mickie Krzyzewski, has stuck around with him since forever, and they live happily.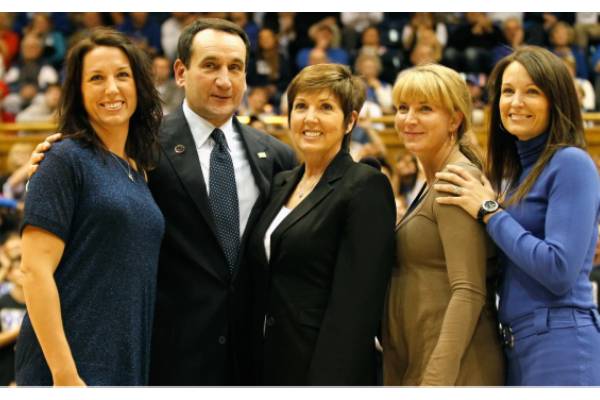 With so much experience under his name and such a significant spot as a coach nationally, Mike Krzyzewski's net worth isn't going to hit a wall anytime soon.
Keep Up With eCelebritySpy, For More Updates On News, Net Worth, Wikis, and Articles.