EverythingApplePro Net Worth - Income From YouTube And Also Owns A Tesla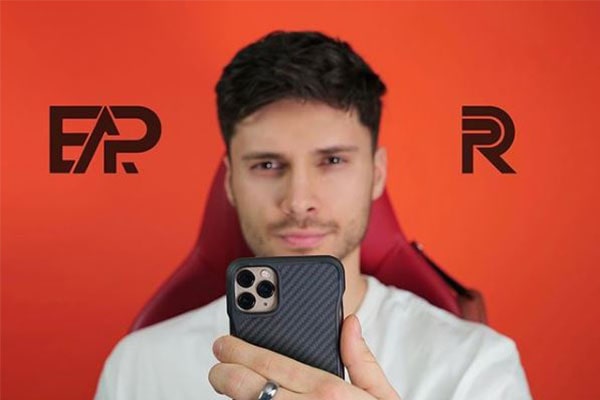 The technological industry has grown a lot in the past years. Along with new and exciting products, it has also given birth to many reviewers around the world. Filip Koroy or better known as EverythingApplePro, is one of them. As one of the few channels that were solely focused on Apple products, his channel took off after a few years.
With millions of subscribers on his YouTube channel now, EverythingApplePro's net worth must be pretty impressive. His channel and his line of iPhone cases have helped pile up his wealth.
Arun Maini (Mrwhosetheboss) Net Worth - Earning As UK's Largest Tech YouTuber
EverythingApplePro's Net Worth And Earnings
Known for his honest reviews on all the newly released phones imaginable, EverythingApplePro's earnings from his videos has made his net worth rise consistently over the years.
Income from YouTube
Filip's journey on YouTube started in 2009 as a teenager. His earlier videos did not garner much attention. But fast forward six years, the channel hit a million subscribers mark in 2015. This was a turning point, and his channel has since grown immensely. With 8.4 million subscribers, we can say that the talented video maker has made his mark on the tech reviewing part of YouTube by talking about various features of all kinds of phones as well as other products.
As one of the most massive YouTube personalities in the product reviewing category, EverythingApplePro's net worth mostly comprises of the revenue generated from his videos. According to SocialBlade, Filip's earnings is estimated to be around $80K to $1.3 million yearly. With more than a billion views on his videos, Filip Koroy's earnings from his channel seem to be very high.
iPhone Cases 
YouTube is his primary source of income but Filip Coroy also has another way to help with his earnings; his line of iPhone case is one of them. Rebel was launched in 2019, and Koroy collaborated with the designer, Tokar, to produce a range of iPhone cases with unique designs.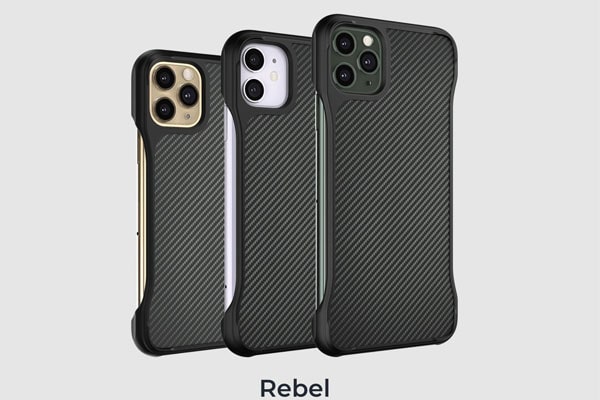 These iPhone cases seem to be very popular among Coroy's fans and other users. And with new designs on their way, we can expect Filip Coroy's net worth to increase from these product sales. 
Collaboration with Tesla
EverythingApplePro is one of the few people who has partnered with Tesla. He has produced videos sponsored by the company where he has reviewed the Tesla Model 3. The popular YouTuber also has a referral code, which buyers can use to save a few thousand while purchasing some of their products.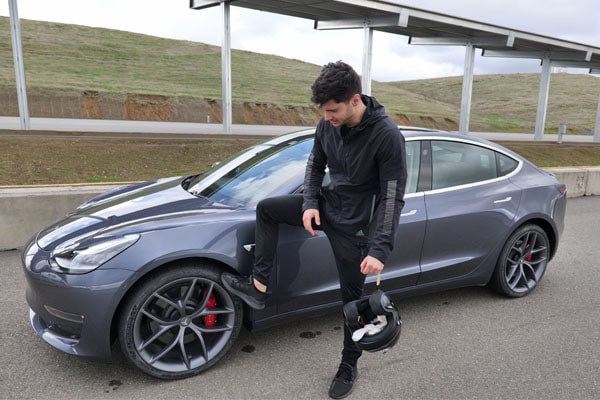 These deals undoubtedly helped him earn a lot of money since every time someone uses his code to purchasing cars from Tesla; it adds up to his bank account. The partnership with Musk's company helped increase EverythingApplePro's earnings exponentially and will continue to do so in the future.
EverythingApplePro's Assets
With millions of subscribers on his channel, he has earned enough to invest in various assets. As a tech reviewer, it is evident that he is the owner of many devices like phones, cameras, MacBooks, among others. But his collection of non-technological assets is equally impressive. In a video released in April 2019, Koroy revealed that he had purchased waterfront property in Portland, Oregan. While the value of the site is not known, looking at the area and the surrounding, we can be sure that the YouTuber invested a lot in the property.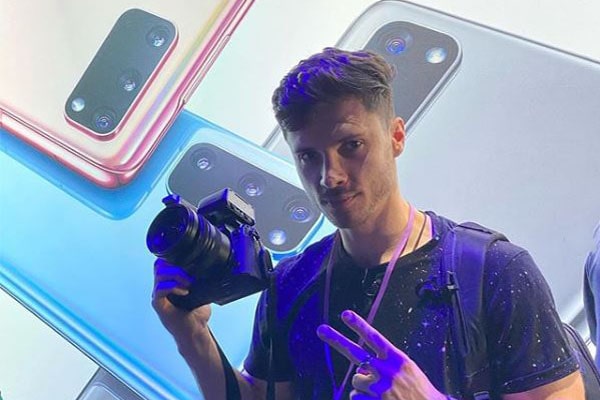 Apart from this, he is also an avid collector of hot-wheels. Along with his Tesla Model 3, he also has an Audi R8 V10 and Ducati V4. If you look at the price tag of these vehicles, we can say that Filip Koroy's earnings should be big enough for him to afford things as expensive as they are.
Also, he has revealed that he plans to open up a store where he can showcase his art related to designs and evolutions of different models from Apple, Samsung, Nokia, among others. He has stated that he won't be making any money from it, however, looking at his other investments, we can say that he will profit off of this idea even if it is in a small amount. 
Some Facts About EverythingApplePro
EverythingApplePro's real name is Filip Koroy. 
Filip was born in Ukraine on June 22, 1994, and lives in Portland, Oregan, USA.
He can speak Russian. 
He started his YouTube career when he was just a teenager.
Explore more on eCelebrity Spy and get updates on Celebrity News, Wikis, Net Worth, and More.