Frank Iero Net Worth - Earning From Tours and Merch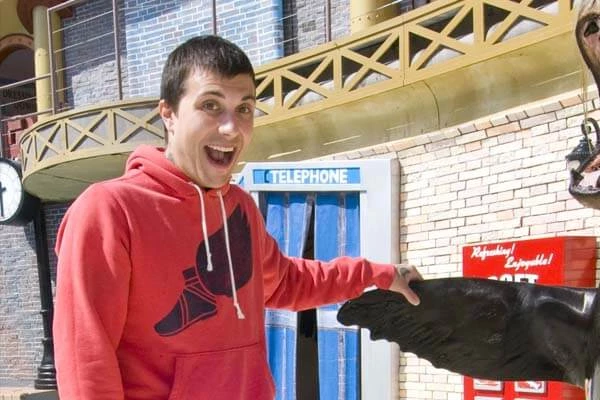 The famous American musician, Frank Iero's net worth is estimated at $16 million. He has managed to gather such a tremendous income from 12 years career in My Chemical Romance and his various solo and band music projects after the band broke up. Being the rhythm guitarist and backup vocalist of MCR, he was quickly liked by the audience.
The innately talented rockstar was born on October 31, 1981, in Belleville, New Jersey, U.S to Linda Iero and Frank Iero, Sr. Suffering from numerous bouts of bronchitis, ear infections, and allergies, he spent most of his time in hospital as a child. Added to that was his parent's split, which was hard on him. He is married to wife, Jamia Nestor, with who he shares three children: Cherry Iero, Lily Iero, and Miles Iero.
Net Worth and Sources of Income
The New Jersey-born guitarist and musician, Frank Iero's net worth is estimated to be $16 million which he has amassed from his role as the rhythm guitarist of MCR and also from his solo and band career after the band announced their separation.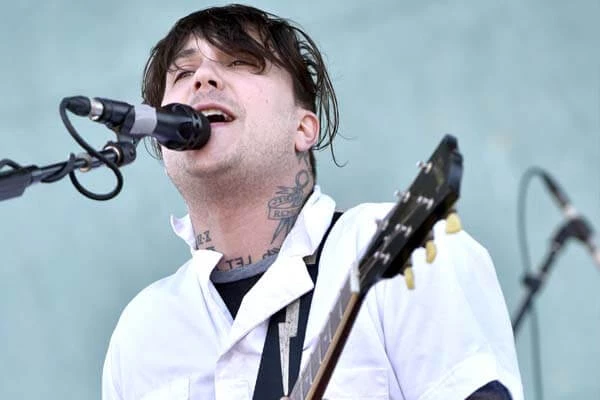 Iero Joined My Chemical Romance in 2002 and was immediately featured on two tracks named Early Sunsets Over Monroeville and Honey, This Mirror Isn't Big Enough for the Two of Us which were the songs in the Band's debut album, I Brought You My Bullets, You Brought Me Your Love. Moreover, Iero also performed in the band's 2004 second studio album release, Three Cheers for Sweet Revenge, which was loved by the fans.
With Frank and Gerard Way, MCR also released their third studio album titled The Black Parade, which gained enormous popularity across the globe and earned a massive fortune.
And finally, the band's final and fourth album Danger Days: The True Lives of the Fabulous Killjoys, sold 100K copies in the United Kingdom alone. Fans admired him for his part in the songs, and surely, he deserved all the appreciation. Hence we could safely conclude, given Frank's incredible performance in the band, he must have earned his fair share from the album sales. 
Income before MCR
However, Frank had already started gaining experience with bands and music since he let a scholarship opportunity slide and also dropped out of university just to join My Chemical Romance with Gerard Way, James Dewees, Ray Toro, Mikey Way, and Matt Pelissier.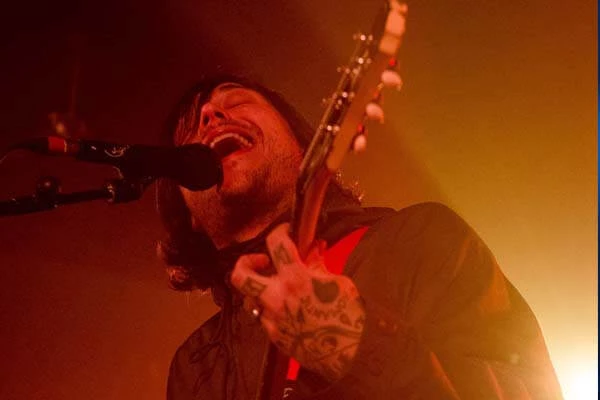 He had started to play in local punks bands of New Jersey from the age of 11. His first frontman position was in the punk band Pencey Prep where he became friends with Gerard. After the break up of that band, he went on to play in several groups, including I Am A Graveyard, Hybrid, Sector 12, and American Nightmare. The Punk Guitarist, especially known for being in MCR had a well-trained past where he gained necessary experiences and fortune in order to create a foundation for achieving the height of success he has now.
Income from Other Ventures (After Break-up)
Even after the band broke, the restlessness of wanting to sing and write and do something continually got the better of him, which led to him starting a group named Death Spells. Frank got a lot of hate for that. However, he did earn quite some income from the songs he released.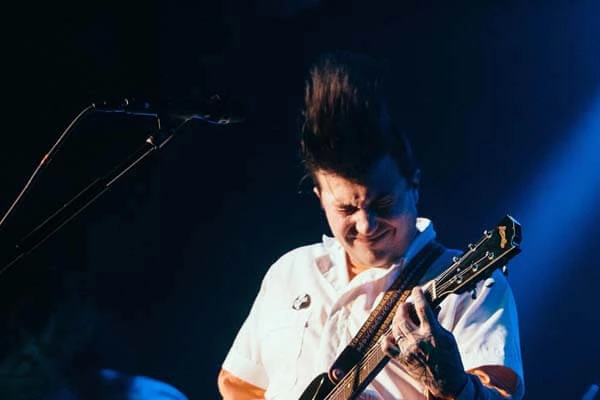 In 2018, Frank embarked on the world of films too. He wrote and recorded a short horror/thriller film called The Deliveryman, which was about a killer who tries to kill an unsuspecting woman. It's of 10 minutes and is undoubtedly worth a watch. We are pretty sure he gathered a commendable sum from that too.
Next to that, he also has his own merch on KingsRoad, which includes t-shirts, hoodies, sweatshirts, caps, key chains, shorts, bottles as well as Vinyl. We bet he must be amassing some handsome fortune from that too.
Since the band is reuniting again, we are pretty sure Frank is certain to pocket some handsome amount considering how hyped the fans are right now. My Chemical Romance is playing their first song in seven years this December, and we are totally excited about it. Is this going to be the beginning of sold-out arenas and platinum albums all over the world?
Frank Iero Tattoos 
Yes sure, Frank is a great singer and guitarist and he must obviously be a good dad and wife. Overall, he is an incredible human. Fan of the band Mineral and Jawbreaker he was inspired to make emo music from the very beginning and most of his tattoos are sown to his personal feelings.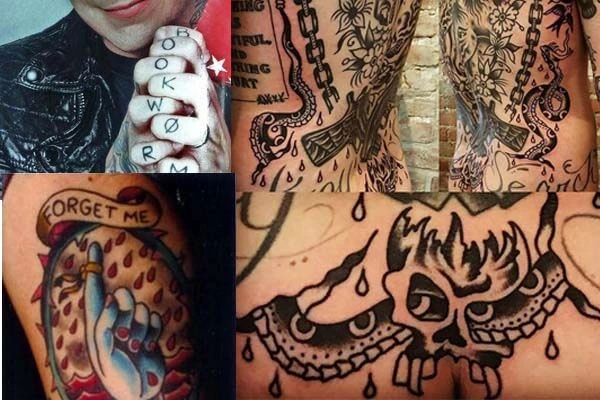 The brave and talented guitarist who went through a near-death experience is no stranger to tattoos. And we are talking body filled with tattoos here. Here is the list of some of Frank's tattoos:
Jinx Removing/2.5.07 with scissors on the left side of his neck (which marks the date of Mikey's wedding)
 A scorpion on the right side of his neck (he got it to make sure he has a real job)
I Am A Graveyard on his collarbones (which signifies his band after Pencey Prep but before MCR)
A skull, chains, flowers and a rattlesnake on his back
A portrait on his left bicep (of his grandfather)
Live each day as if it were your last on his thigh
These tattoos all have their particular significance, and they sure look great on him. We could only imagine the amount of cash he must have spend on it. 
Nonetheless, the musician is full hope and optimism for the MCR reunion, and fans are wildly excited to see Frank performing once again with the other boys in the Band.
Keep Up With eCelebritySpy, For More Updates On News, Net Worth, Wikis, and Articles.