Gerard Way Net Worth - Besides Singing, He Is Also A Comic Book Writer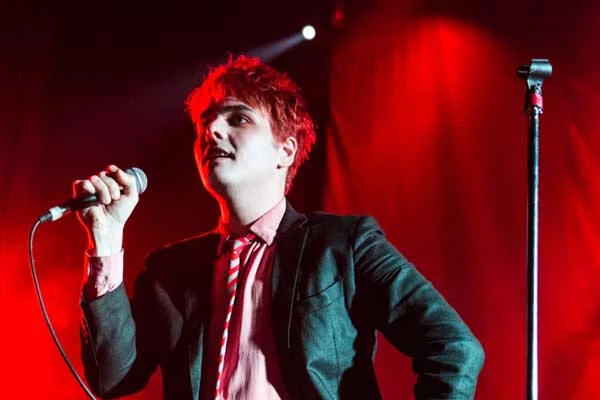 The Award-winning writer and the lead singer of My Chemical Romance, Gerard Way's net worth is estimated to be $20 million. He has managed to accumulate this enormous wealth from his comics and numerous songs he has released with his band members. Gerard's brother Mikey Way is also in the band, and they have had many hit songs, including I'm Not Okay and Welcome to the Black Parade.
Gerard Way was born on the 9th of April, 1977, in Summit, New Jersey, to Donna Lee and Donald Way. He is of Italian and Scottish ancestry. He was raised in Belleville, New Jersey, alongside brother Mikey Way and began singing publicly when he was in fourth grade. Gerard married Lindsey Way, bassist of the band Mindless Self Indulgence in 2007, and is now a father of a daughter named Bandit Lee Way.
Net Worth and Sources of Income
As mentioned above, Gerard Way's net worth is a massive $20 million, and it doesn't come off as an astonishing fact when you consider the height of achievement he has achieved. He is well known for his uniquely peculiar sense of style and has often been labeled Gothic or Emo by fans and critics everywhere due to his love of all things black and red.
Earning from his band, My Chemical Romance
Very keen on music from a very young age and having been inspired by Iron Maiden. The Smiths, the Cure, the Misfits, and Queen, Gerard developed an incredible skill and style of songwriting and singing. After witnessing the firsthand collapse of the World Trade Towers, he started questioning himself and thought that he had to make a difference in the world instead of doing art in his basement. And this was when the idea of MCR was birthed.
With the help of his brother Mikey Way, Frank Iero, Bob Bryar, and Ray Toro and later James Dewees, My Chemical romance was formed, and Gerard himself was the lead vocalist of the group. And the band sure did gather a tremendous fortune from their passion and talent.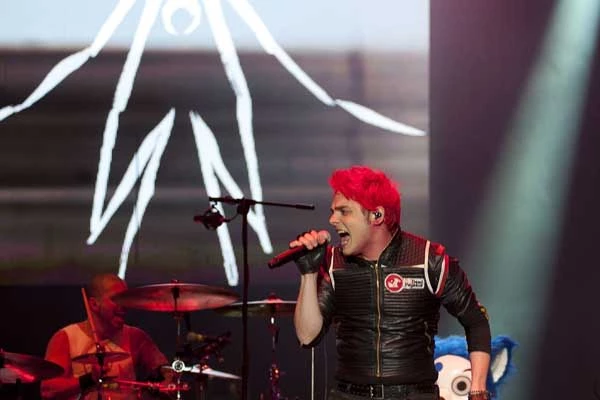 Gerard wrote the lyrics to the song Skylines and Turnstiles, which became the first song by My Chemical Romance and gained a massive amount of audience. Since then, the band has released numerous songs and albums that helped them gain prominence in the music industry, particularly among the teenagers since they could relate to the songs. For example, Famous Last Words, which clocks up a total of 30 million, Welcome to The Black Parade which has gathered 130 million views and I'm Not Okay which clustered a massive 56 million views on YouTube. Subsequently, some of their popular albums are listed below with their earning in different parts of the world.
| | | | |
| --- | --- | --- | --- |
| Albums | Countries | Copies Sold | Earnings |
| Danger Days: The True Lives of the Fabulous Killjoys 6 (2010) | UK | 100,000 | $150K |
| The Black Parade (2006) | UK | 600,000 | $900K |
|   | US | 2,000,000 | $3 M |
|   | Canada | 80,000 | $120K |
|   | Australia | 70,000 | $105K |
| Three Cheers for Sweet Revenge (2004) | US | 1,000,000 | $1.5 M |
|   | Canada | 80,000 | $120K |
|   | UK | 300,000 | $450K |
|   | Australia | 35,000 | $52K |
| I Brought You My Bullets, You Brought Me Your Love(2002) | UK | 100,000 | $150K |
Speculating the charts, we can safely assume that MCR sure bagged in an immense wealth from their success, and Gerard earned his fair bit from it. As the vocalist of the dynamic emo-punk band, My Chemical Romance, Gerard Way, is one of a few cardinal musicians emphasized for bringing emo and punk music into the spotlight, specifically for Millenials.
At the same time, he had also stated that the music was an effective outlet for his longtime battles against depression, alcoholism, and prescription drug abuse that he had repressed for ages. Since the band is back on track, they are bound to pile up a huge net worth collectively.
Earning as a Solo Singer
Unfortunately, the band broke apart on March 22, 2013. So, Gerard also has much solo success in his name apart from his fame and income from the band's success. Some of his solo works are listed below.
 In 2014, he released his debut solo album, Hesitant Alien
Released first major solo single in over two years, titled "Baby You're a Haunted House" with the bass by his brother, Mikey
On January 24, 2019, Gerard released a cover of "Hazy Shade of Winter" by Simon & Garfunkel, once again in collaboration with Toro which was featured in the Netflix television series adaptation of his own award-winning comic named The Umbrella Academy,
Way released a cover of Happy Together by The Turtles on the eighth of February 8, 2019, featuring Toro
As a solo singer, Way performs with a live band to assist him with the additional instrumentation and vocals.  He has also collaborated with many artists to release many songs. For instance, in 2008, Way and musical project Julien-K remixed a version of the song Sleep When I'm Dead.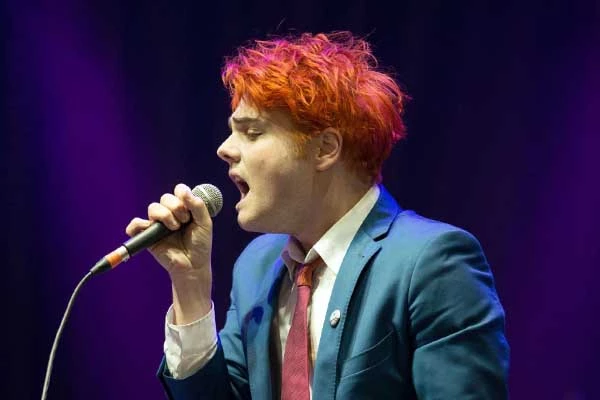 Looking at his prolific solo music projects and the range of audience it managed to impress, we can safely say that Gerad Way's net worth was substantially bolstered. And since he is brimming with passion, dedication, and talent, he will certainly keep doing so in the upcoming future.
Earning as a Comic Book Writer and Director
Apart from a musician and songwriter, Gerard is also a comic book writer.  A fine arts graduate from New York City's School of Visual Arts is an exceptionally talented artist. He started writing comics from as early as 16 years of age. One of his most prominent comics might be The Umbrella Academy, which won the Eisner Award and also has a Netflix television series adaption. Moreover, he also wrote a mini-comic series titled: The True Lives of the Fabulous Killjoys.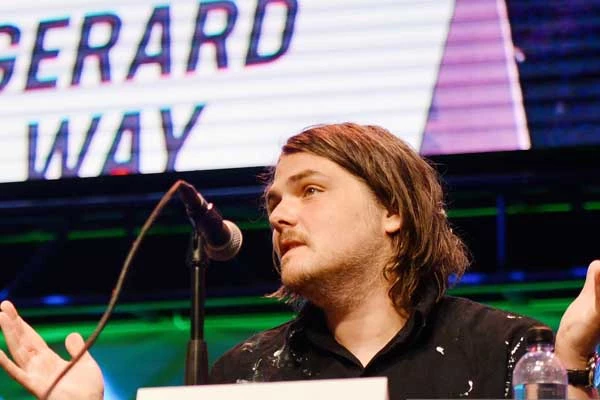 Way was also seen promoting his comic book projects with his intern publishing company, DC Comics, at the 2017 WonderCon. Speaking of directing skills, Gerard made his television directorial debut by co-directing The Hub original series The Aquabats! Super Show! and co-writing the season two finale of The AntiBats. Considering the multitude of Gerard's comics, art, and directorial contributions, we can conclude that he rakes in a reasonable amount of cash from this area of his career too.
The Return of My Chemical Romance: What's Next for Gerard?
Sure the amazingly talented singer with an innate talent of art and making comic books has done incredible things. Yes, he is rich. According to The Richest, he purchased a six-bedroom house in Highland Park, California, at $1,080,000. He used to own a 4,803-square feet house in Tarzana, California, which he later sold at $1.7 million in 2013. However, it looks like it's not just the end of the road yet for him.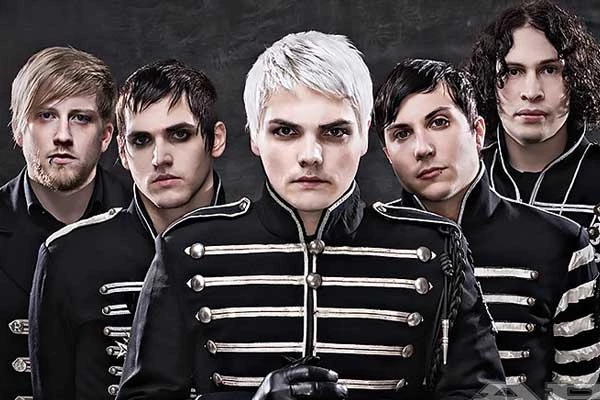 Fans were frantically excited when they heard of My Chemical Romance Reunion, which happened on the 31st of October, 2019. They announced that they would be reuniting with a date in Los Angeles on December 20 alongside releasing a new merchandise line. To be able to see all of them perform again? We really can't contain our excitement. Given the reunion, Gerard Way is probably going to keep racking up his fortune and reputation, and we are going to keep seeing him and his bandmates release incredible songs once again. 
Get More Updates In News, Entertainment, Net Worth, and Wikis In eCelebrity Spy.