Garry Trudeau Net Worth - Earnings As A Cartoonist And Other Income Sources
Garry Trudeau Net Worth
$40 million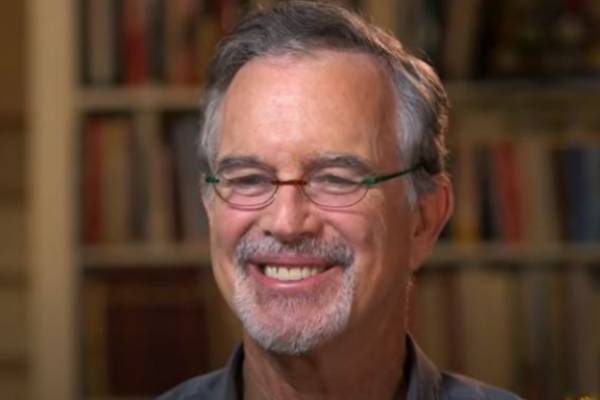 | | |
| --- | --- |
| Birth Name | Garretson Beekman Trudeau |
| Birth place | New York City, New York, USA |
| Profession | Cartoonist and Producer |
| Nationality | American |
| Zodiac Sign | Cancer |
| Hair Color | Grey |
American cartoonist and television producer Garry Trudeau is known for his humorous and satirical comic strip that has been published in several well-known newspapers. He is regarded as one of the most influential comic-strip artists and has been honored by several organizations, including the National Cartoonist Society, for his outstanding works.
The famous editorial cartoonist has also used his time and skills to produce numerous television series. All of his works have not only gained positive reviews from people but also helped him earn millions. According to Celebrity Net Worth, Garry Trudeau's net worth is estimated to be $40 million.
Garry Trudeau Net Worth And Earnings
As stated above, Garry Trudeau has an estimated net worth of $40 million. He amassed this vast fortune from his career as a comic-strip artist and producer. He has also published numerous books, many of which have been in the bestseller list.
Income As A Cartoonist
Garry Trudeau started his journey as a cartoonist when he was a student at Yale University. He created cartoons and wrote for Yale's humor magazine, The Yale Record, and eventually served as the magazine's editor-in-chief. He then contributed to the Yale Daily News and created the comic strip, Bull Tales. 
The strip parodying the exploits of Brian Dowling, a Yale quarterback, became popular among readers and drew attention from Universal Press Syndicate. Trudeau then changed the strip's name to Doonesbury and started distributing it.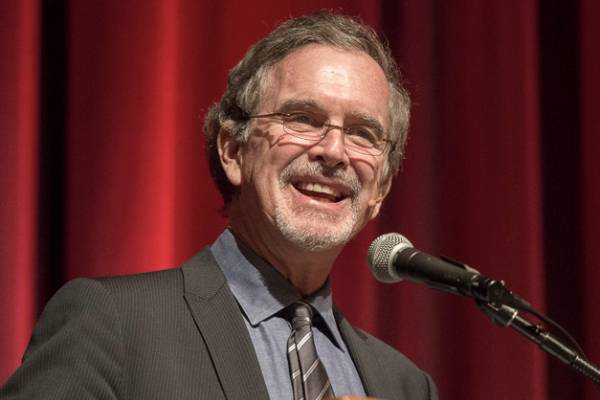 Doonesbury is a comic-strip published and appears in more than thousands of daily and Sunday newspapers in the US and other parts of the world. It can also be viewed online on the official website of The Washington Post. Since its creation in the 70s, the comic strip has been published and viewed thousands of times, and as the creator, Garry Trudeau's net worth has been heavily influenced by it.
Income As A Producer And Creator
Along with his work as a comic strip artist, Garry has also created and produced numerous television shows and animated specials. He was the writer, director, and producer of the tv-special, A Doonesbury Special, which earned him an Oscar nomination. He also wrote and co-produced the mini-series, Tanner '88, Tanner on Tanner, and Alpha House.
In 2000, Trudeau created a web-based presidential campaign, Duke 2000, for the site Dotcomix. He was also part of the Broadway musical, Doonesbury, and the satirical review about the Reagan Administration, Rap Master Ronnie. These projects were well received by the viewers and helped increase Garry Trudeau's net worth significantly.
Income From Book Sales
In addition to the comic strips and various television series, Garry has also written and produced numerous books. Most of his books are either related to his Doonesbury comic series or a satirical rendition of the presidential administrations. Some of Trudeau's books and their respective prices are given below:
| | |
| --- | --- |
| Books | Prices |
| He's Never Heard of You, Either | $51.29 (Paperback) |
| Calling Dr. Whoopee: A Doonesbury Book | $24.88 (Paperback) |
| As the Kid Goes for Broke | $11.88 (Paperback) |
| But the Pension Fund Was Just Sitting There | $9.99 (Paperback) |
| Stalking the Perfect Tan | $6.60 (Paperback) |
| Duke 2000: Whatever It Takes | $9.99 (Kindle) |
| Dude: The Book of Zonker | $8.99 (Kindle) |
| Yuge!: 30 Years of Doonesbury on Trump | $8.69 (Kindle & ComiXology) |
| #SAD!: Doonesbury in the Time of Trump | $14.56 (Paperback) |
| LEWSER!: More Doonesbury in the Time of Trump | $14.00 (Paperback) |
These books are available on Amazon and have garnered positive response from the readers. Among them, Yuge!: 30 Years of Doonesbury on Trump, was a New York Times Best Seller. Because of the immense popularity of the Doonesbury series, there is no doubt that the income from book sales has helped increase Garry Trudeau's net worth.
Lifestyle And Assets
Even after gaining much attention from his successful career as a comic strip artist, Garry Trudeau chose to live his life in privacy. Trudeau and his wife, Jane Pauley, live in Branford, Connecticut. The pair have also owned several houses in the New York area over the years.
Garry Trudeau and Jane Pauley sold their Central Park West duplex apartment for $13 million in 2005 and paid $1.6 million for a Beekman Place condo. The pair also paid $2.2 million for an Upper East Side apartment along with their daughter, Rachel Trudeau. While the Trudeau couple is very private about their life, it is clear that they enjoy a lavish lifestyle.
Trivia
Garretson Beekman Trudeau was born on July 21, 1948, in New York City, New York.
His father, Francis Berger Trudeau Jr., founded the Trudeau Institute at Saranac Lake, and his mother was Jean Douglas Moore.
His sister Michelle Trudeau is a journalist.
Garry has a Master of Fine Arts degree in graphic design from the Yale School of Art.
He has been married to journalist Jane Pauley since 1980 and has three children together.
He is a father to twins, Ross Trudeau and Rachel Trudeau, and younger son Thomas Trudeau.
He is the first comic strip artist to win a Pulitzer Prize. He was honored for his Doonesbury comic strip in 1975.
Get More Updates In News, Entertainment, Net Worth, and Wikis In eCelebritySpy