Jack Scott Ramsay Net Worth - Is Gordon Ramsay's Son A Chef Like Him?
Jack Scott Ramsay Net Worth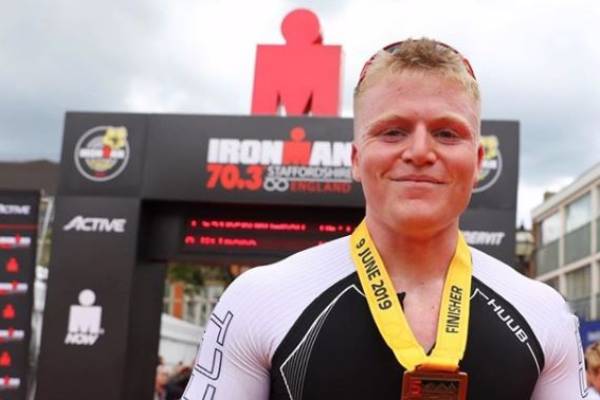 | | |
| --- | --- |
| Birth Name | Jack Scott Ramsay |
| Birth place | United Kingdom |
| Profession | Television Personality and Actor |
| Nationality | English |
| Zodiac Sign | Capricon |
| Hair Color | Blonde |
Celebrity chef Gordon Ramsay is recognized by millions of people around the world. He gained massive success from the various television shows he has starred in over the years. Due to the fame, he earned from his career, Ramsay's children grew up in the limelight.
Among Gordon Ramsay's five children, his eldest son, Jack Scott Ramsay, has gained much attention due to his looks and nature. He has been featured in a few of his father's shows, and people are eager to know more about the mini Gordon.
While he does have a striking resemblance to his father, Gordon's eldest son seems to have chosen a different career path. Jack Scott Ramsay's net worth mostly comprises of his time as a theater actor.
Jack Scott Ramsay Net Worth And Earnings
As stated above, Jack Scott Ramsay has chosen to act rather than follow in his father's footsteps. His net worth includes his earnings as a stage actor. Also, he is rumored to be joining the Royal Marines. As for his father, Gordon Ramsay has an estimated net worth of $220 million.
Income From Acting
While his father gained popularity due to his cooking related shows, Jack Scott Ramsay chose theater to showcase his talent. He was interested in acting since he was young; however, his debut only came in 2017. Jack played a significant part in a play called The Curse of Craholme Abbey, shown in the Edinburgh Fringe Festival.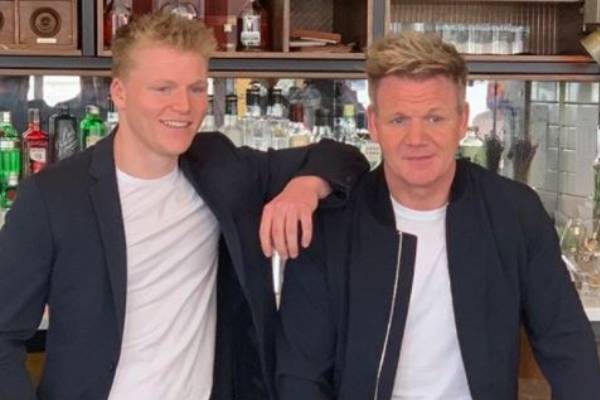 Ramsay showcased his excellent acting skills on the gothic mystery and entertained the audience during the festival. After the performance, he even talked to the media and revealed that his father encouraged his passion and helped him through his nerves. He has since starred in numerous productions at the Edward Alleyn Theatre in London, England.
Gordon Ramsay is said to be supportive of his son's chosen career. On multiple occasions, Ramsay stated that he wants his children to find and follow their passion. As a result, his son has chosen to be an actor and will undoubtedly earn a fortune from his career. With his growing popularity, there is no doubt that Jack Scott Ramsay's net worth will continue to rise in the coming years.
Income As A Royal Marines
After a few years of his acting debut, there were rumors about the younger Ramsay joining the Royal Marines. According to Dailymail, Jack Scott Ramsay had already left home and started the grueling basic training course in late 2019. This came as no surprise as Gordon Ramsay had previously revealed that his son Jack wanted to serve his country after he turned seventeen.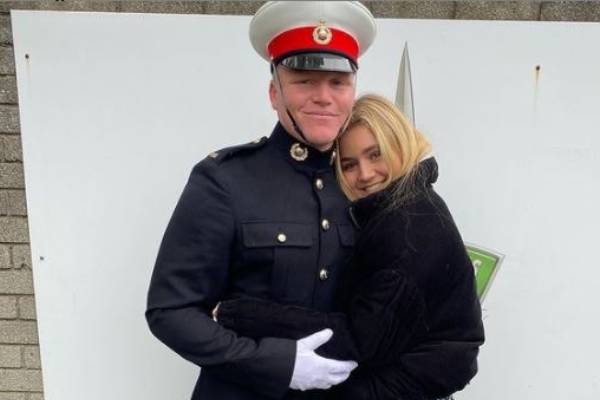 Since Gordon Ramsay's son has already joined the Royal Marines, he will reportedly earn $23K (£18,000) per year as a recruit and later his earnings will continue to rise with his increasing rank. While this is a far cry compared to his father's $60 million yearly earnings, there is no doubt that he is happy with his choice. This will also make his parents and siblings proud of his work as a Royal Marine.
Lifestyle
As the son of a multimillionaire celebrity chef, Jack Scott Ramsay grew up enjoying a lavish lifestyle. He was raised surrounded by riches alongside his sisters. An example of this is the rare Rolex watch he received that is worth around $12K (£10,000). The family split their time between London and Los Angeles, and the Ramsay children had a comfortable childhood.
However, with him joining the basic training courses, it seems like Jack Ramsay is now leaving his lavish lifestyle and choosing to work hard as a marine. We hope the young Ramsay all the best for his future.
Trivia
Jack Scott Ramsay and his twin sister, Holly Ramsay, were born on January 1st, 2000 to Tana Ramsay and Gordon Ramsay.
He has four siblings, including her twin sister. Megan Ramsay is older than him, while Matilda Ramsay and Oscar Ramsay are younger than him.
He had a large following in social media but recently deleted all his profiles.
Get More Updates In News, Entertainment, Net Worth, and Wikis In eCelebrity Spy.