Gretchen Rossi Net Worth - Salary From RHOC And Other Income Sources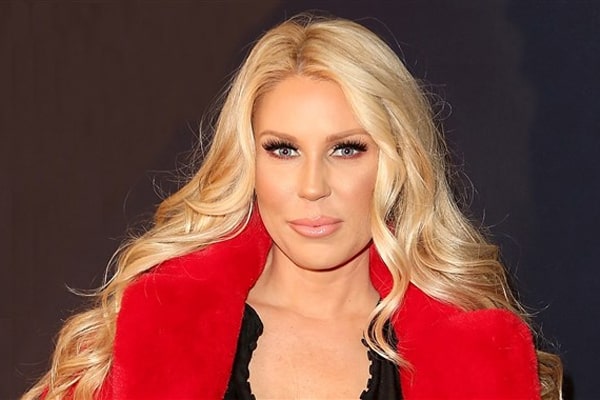 The blonde bombshell and quintessential Orange County girl, Gretchen Rossi, is well-known for her appearances in the reality TV show, The Real Housewives of Orange County. She made a massive fortune from her reality TV career. Well, Gretchen Rossi's net worth is approximated at $4 million.
If you're thinking she built up $4 million empires from RHOC only, you're very likely to be mistaken. Gretchen has other sources of income and revenues from where she pulls in a promising fortune. If you're curious about what Gretchen Rossi's other sources of earnings are, grab a seat, and let's head straight down.
Slade Smiley Net Worth - Besides RHOC, Know The Reality TV Star's Income And Earning Sources
Net Worth: What Are Gretchen Rossi's Sources Of Earnings?
As stated earlier, the gorgeous reality TV actress, Gretchen Rossi's net fortune estimates around $4 million that she piled up from her prolific long-running career.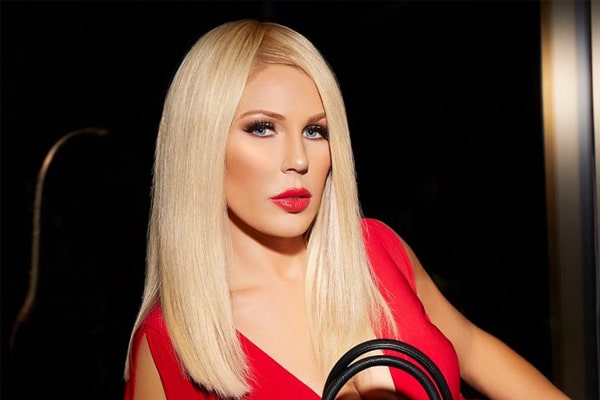 As one of the millionaire housewives, Rossi's net fortune funnels in through the revenues that she pulls off from her reality TV career, podcast, and her business endeavors.
Income From RHOC And Other TV Series
The beautiful Gretchen Rossi was one of the main cast members for the reality TV series, RHOC, from 2008 to 2013 and the youngest "housewife" of the season's cast then. She began her RHOC journey from the fourth season premiere on November 25, 2008, and we can assure you that Gretchen Rossi's net worth propelled to new heights, and she gained national prominence through her tenure in the show.
At her peak, Gretchen Rossi's salary was $375,000 per season in 2013. Since she has accomplished to appear for four years, imagine how much of a massive wage, she raked up from the reality show. However, she was fired from RHOC due to the feud with her ex-pal, Alexis Bellino.
Similarly, she appeared on tons of other TV series, including Gumball 3000, Who Is America?, Marriage Boot Camp: Reality Stars, The Doctors, etc. It looks like the gorgeous Gretchen swooped in some fulfilling cash from her career as a TV actress. 
Income From Modeling And Advertisements
No wonder, the stunning Gretchen Rossi is a Cinderella-like model. The utterly dazzling actress models for "Like to Know It" and lures in people from her elegancy. Rossi's paycheck from her modeling venture is probably satisfying as well so her net worth indeed received a bump from her modeling career.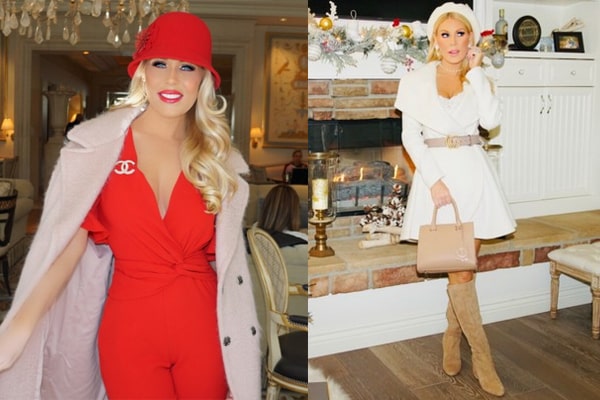 Going through Gretchen Rossi's Instagram, we came to know that she often does paid partnerships with 310nutrition, who must be paying a truckload to the actress. The 310nutrition aids in providing a healthy life to people by supplying nutritious shakes, weight loss supplements, and products.
Some of its products with prices are stated down:
| Products | Price |
| --- | --- |
| 310 Shake Chocolate | $39.00 |
| 310 Beauty Melt | $29.99 |
| 310 Collapsable Meal Prep Containers | $24.99 |
| 310 Shake On-the-Go Servings | $83.99 |
According to The Richest, Gretchen Rossi's earnings hiked up from the profitable business of her line of designed handbags and make-ups too. So, not too shabby for the actress to benefit from the handbag business. 
Moreover, on Rossi's Facebook, she has endorsed the designer gift box company, Bouquet Bar, which must have boosted her net worth by a significant margin. The company is known to sign lucrative deals with huge celebrities, so a hefty paycheck must have been guaranteed to Gretchen.
Income From Podcast
RHOC celebs/partners, Gretchen Rossi, and Slade Smiley, recently started their new podcast, Knot Too Taboo, that discusses parenting, sex, money, and much more. Rossi's partner, to everyone's surprise, in the first episode, spoke candidly about their financial woes after leaving the 'Real Housewives' show, which did not disappoint at all.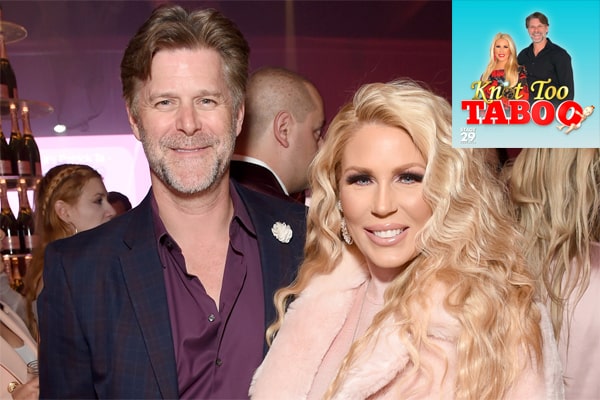 Without RHOC paycheck, it was hard for Gretchen and Slade to face financial difficulties. Since it's just the beginning of the podcast, they may not be earning as they planned out. But as time passes on, it can make good profits and benefits that could cover up the couple's financial wounds.
Other Sources Of Income
In 2008, Gretchen Rossi was awarded $2.5 million, which she claimed from her deceased fiance, Jeff Beitzel's life insurance policy. (FYI, he died because of Leukemia in 2009.) Similarly, in 2018, PEOPLE reported that the jury also rewarded RHOC alum with a cash of $523,250 when Jay Photoglou's bankruptcy case was ruled out after seven years.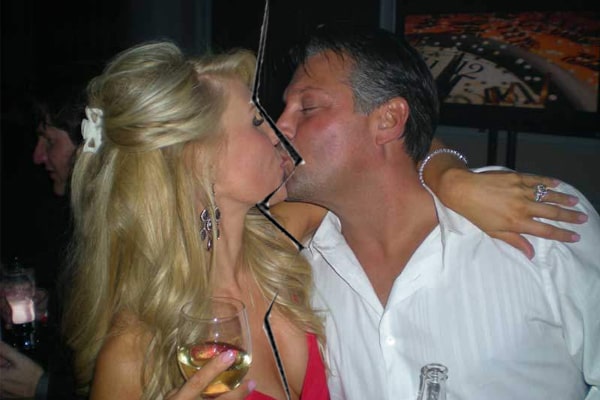 Similarly, from The Richest, we got to know that Gretchen Rossi earned an annual salary of $3 million as the Chief Operating Officer for Quantum Fuel Systems Technologies, Inc. in 2013. Hence, this money possibly increased Gretchen Rossi's net worth to a beneficial height.
Lifestyle
Gretchen Rossi seems to be living a decent and luxurious lifestyle with her family. The stunning and glamorous TV actress' lush life is what she made out of her up-and-down career, thanks to her dedication, passion, and consistency. She is very obsessed with decorating, party planning, and changing up her house rooms, which is evident on a video uploaded on her Facebook. Here Gretchen's house with appealing decorations, expensive furniture, and other subtleties are shown around in a video.
Glancing at her Instagram account, it seems as if she loves showcasing her branded and expensive attires to her followers.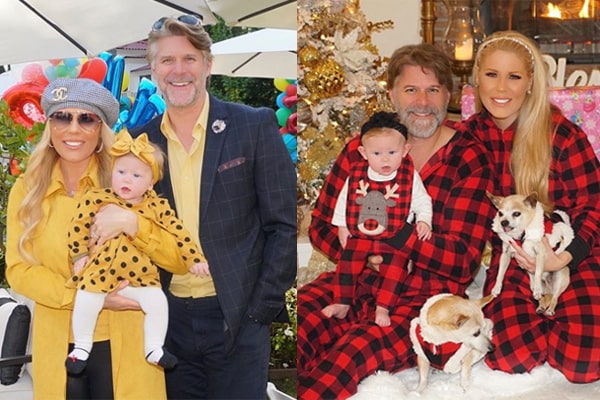 The RHOC alum. Gretchen Rossi is mother to Skylar Gray Smiley, whom she had with partner Slade Smiley in July 2019. The parents absolutely adore their lovely little daughter and don't want to miss out on any moments with her. Skylar is fortunate to be born in such a family as Gretchen Rossi and her partner, Slade take really good care of her. Well, the small and happy family has a sumptuous way of life.
As the years go by, Rossi is probably going to amass more fortune and help increase her net worth even more.
Facts About Gretchen Rossi
Gretchen Rossi was born on October 30, 1977, in Michigan, US.
She studied psychology at Baylor University, Texas. 
The RHOC star battled bulimia for many years prior to making appearances on the show.
Gretchen Rossi married her ex-husband, Chris Rossi, in 2004 but later on divorced in 2007.
Later, she got engaged to her RHOC co-star, Slade Smiley, in July 2019.
Get More Updates In News, Entertainment, Net Worth, and Wikis In eCelebrity Spy.