Hannibal Buress Net Worth - Income And Earnings As A Comedian
Hannibal Buress Net Worth
$4 million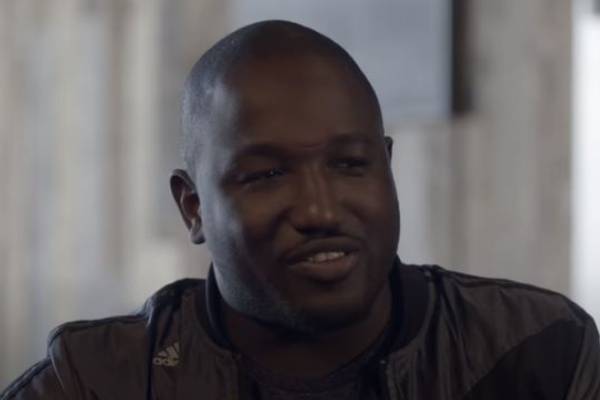 | | |
| --- | --- |
| Birth Name | Hannibal Amir Buress |
| Birth place | Chicago, Illinois, USA |
| Profession | Actor, Comedian and Producer |
| Nationality | American |
| Zodiac Sign | Aquarius |
| Hair Color | Black |
American entertainer Hannibal Buress started his career as a stand-up comedian in 2002 and has since succeeded in establishing himself in the entertainment business. He is best known for his appearances on The Eric Andre Show, Broad City, and his work as a writer on the famous series Saturday Night Live.
The talented comedic actor has not only starred in shows and movies but has also written a few projects. As a result, he has amassed a vast fortune from his career in the film industry. And according to Celebrity Net Worth, Hannibal Buress's net worth is estimated to be $4 million.
Hannibal Buress Net Worth And Earnings
From all of the projects he has appeared on since the early 2000s, the American actor has accumulated a massive fortune. Hannibal Buress's net worth of $4 million comprises his earnings as a stand-up comedian, actor, producer, and writer.
Charles Esten Net Worth - Income And Earnings As An Actor, Singer And Comedian
Income From Stand-Up Comedy
Hannibal Buress started his stand-up career in 2002 at an open mic session and continued performing in various clubs and bars. He then got the chance to showcase his comedic abilities on the stand-up film, The Awkward Comedy Show on Comedy Central alongside comics Eric Andre, Victor Varnado, Baron Vaughn, and Marina Franklin.
Along with performing, the talented comic also hosted a stand-up comedy show at The Knitting Factory in Brooklyn, New York. His stand-up routines have also been featured on numerous Comedy Central programs like John Oliver's New York Stand-Up Show and Live at Gotham.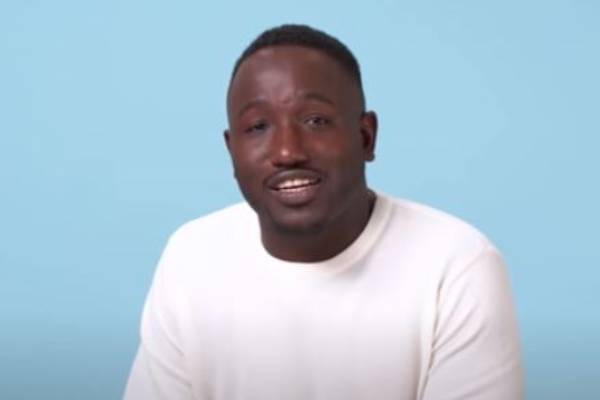 Additionally, Hannibal Buress has earned a considerable sum from his stand-up comedy album. He has released two records, both of which have been critically acclaimed and also loved by listeners. Buress' comedy albums are available on Amazon, and given below are the album title and its respective prices:
My Name Is Hannibal - $6.99 (Audio CD)
Animal Furnace - $9.49 (MP3)
The aforementioned albums were popular among the comedian's fans and helped him earn a considerable sum. While he is yet to release another solo album, Hannibal was featured on a fellow comedian, Chelsea Peretti's EP, Foam and Flotsam. Along with this album, fans have several other stand-up projects to look forward to. And the earnings from these works will undoubtedly help increase Hannibal Buress's net worth significantly.
Income From Acting
After finding fame as a stand-up comedian, Hannibal Buress tried his hand in acting and made his television debut in 2009. He had brief appearances in shows like Louie, Broad City and even performed on Saturday Night Live. His big break came a year after his debut in the show 30 Rock, created by Tina Fey.
Hannibal Buress has since starred in numerous tv-series including Chozen, China, IL, Lucas Bros Moving Co, and Broad City. He has also voiced a few characters in animated series, which has helped him earn a considerable amount. In many of the shows mentioned above, he has played a significant character, and Buress's salary from them must have helped increase his total earnings.
Moreover, Hannibal has been a part of many full-lengthed feature films. His first movie appearance was in the 2012 film, Sleepwalk with Me, but it was an uncredited role. However, he has since starred in many well-known ones like The Kings of Summer, Neighbors, The Nice Guys, Baywatch, and The Disaster Artists. Many of these projects did well on the box-office and listed below are some of Buress' films and their worldwide collection:
| | |
| --- | --- |
| Movies | Worldwide Collection |
| Sleepwalk with Me | $2.26M |
| Neighbors | $270M |
| Neighbors 2: Sorority Rising | $108M |
| The Angry Birds Movie | $352M |
| The Nice Guys | $62.78M |
| The Secret Life of Pets | $875.4M |
| Baywatch | $177.8M |
| Spider-Man: Homecoming | $880M |
| The Disaster Artist | $29.8M |
| Tag | $78M |
Many of the films that the comedian was part of did well on the box-office. They grossed millions worldwide, and as a star of these movies, Hannibal Buress's salary from them must have been pretty significant.
Income From Producing And Tour
In addition to stand-up shows and acting works, Hannibal has also worked behind-the-scenes on several projects. He has written and produced many comedy specials, including Hannibal Buress: Live From Chicago, Hannibal Buress: Comedy Camisado, and Hannibal Buress: Miami Nights. He also wrote and produced a few episodes of The Eric Andre Show and the tv-movie Unemployable.
Also, Hannibal Buress has been on tours around the States and performed in front of thousands of people. As tour merchandise, he launched a line consisting of hoodies and shirts, which can be purchased on his official website. Some of the items and their prices are listed below:
Baby Hannibal Hoodie - $60.00
The "Gutted" Tee - $30.00
The LSHTG Official Tour Hoodie - $60.00
Hannibal Tee - $20.00
Hannibal Longsleeve - $25.00
Hannibal Hoodie - $40.00
Chill Guy Angry Guy Hoodie - $45.00
Throughout his career, the American comedian has been on man tours around the States. And the revenue generated from these tours has helped him earned thousands if not million every time. Also, the income from the merchandise sales has helped increase Hannibal Buress's net worth to new heights.
Lifestyle And Assets
While many Holywood stars have made New York and Los Angeles their home, Hannibal Buress is among the few who have moved to a different part of the country. He spent many years living in New York City but moved back to Chicago in 2017. He is now settled in the Wicker Park neighborhood and has invested in property there.
Buress works as a landlord and has rent out units of his building on Airbnb. This has helped him pocket a significant amount of money in addition to his career in the entertainment industry.
Trivia
Hannibal Amir was born as Hannibal Amir Buress in Chicago, Illinois, on February 4, 1983.
His mother, Margaret Buress, was a teacher while his father, John Buress, worked at Union Pacific Railroad.
Since he shares his name with a fictional cannibal, Hannibal Lecter, Buress reportedly had women turning him down.
He was featured in the Ten Comics to Watch in 2010 list on Variety magazine.
Get More Updates In News, Entertainment, Net Worth, and Wikis In eCelebritySpy.