Hayden Christensen Net Worth - Income and Earnings From His Career As An Actor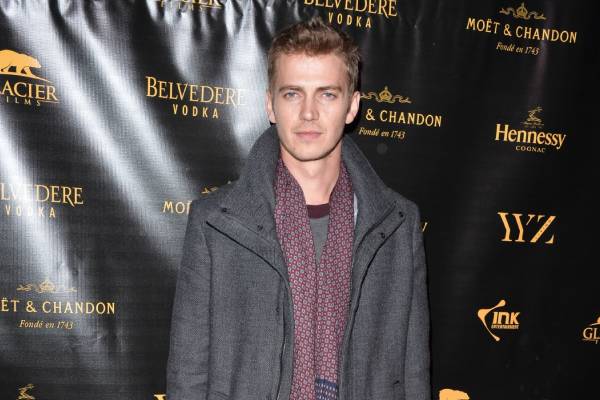 When Hayden Christensen made headlines in the year 2000 after the directing prodigy, George Lucas announced that he would step in the shoes of Anakin Skywalker, fans hypothesized their own set of stories and wondered what spice it would bring into the Star Wars universe. But that was it for the actor. The groundbreaking role bought him international prominence as well as a string of other significant roles in television and movies. As he kept displaying his impressive on-screen skills, the young talent started climbing up the Hollywood ladder and earning huge income. As of now, Hayden Christensen's net worth is estimated to be $10 million, thanks to his long-time involvement in the showbiz industry.
Hayden Christensen was born on April 19, 1981, in Vancouver, British Columbia, to  Alie Christensen and David Christensen. He has three actor siblings and was a high school athlete. Making his acting debut at an early age of 12, Hayden landed a supporting role on the German-Canadian television series Macht Der Passions. Hayden Christensen is a father of Briar Rose Christensen, whom he welcomed with his ex-partner, Rachel Bilson.
Joonas Suotamo - Star Wars Star
Net Worth and Sources of Income
As mentioned above, the talented actor Hayden Christensen's net worth is estimated to be $10 million, thanks to his passion and dedication for his work, which helped him snag roles, both in the movie and television department.
Income from Movies
Hayden Christensen's net worth started piling up from quite an early age, thanks to his innate skills. After making his debut at the age of 12 and moving on to major roles in movies like Life as a house, 90 minutes in Heaven and Shattered Glass, he was really on a robust, uphill way towards the road to establishing himself as an actor of class among all the other big names.
Early 2000 proved to be amazingly lucrative for the young star since it was announced that he would be starring as an adult Anakin Skywalker in Star Wars: Episode II- Attack of the Clones and Episode III-Revenge of the Sith. 
To give you an idea of the earnings he raked as a movie star, a list of some more of Hayden's movies alongside their box office collection is listed down here:
| | |
| --- | --- |
| Movies | Box Office Collection |
| Factory girl | $3.6 Million |
| Awake  | $32.7 Million |
| New York, I Love You | $8 Million |
| Takers | $69.1 Million |
Looking at these numbers, it's pretty clear that Hayden Christensen's net worth was heavily backed by the enormous revenue he must have received as a fair share from the gross income.
Income from Series
Alongside being a prolific movie star, Hayden Christensen is also a brilliant television actor. He has been featured in series, Higher Ground for 22 episodes, which bumped up his fortune by a good amount.
Moreover, the gifted actor has also starred in other great pieces like Goosebumps,  Are You Afraid of the Dark, The Famous Jett Jackson, and several more. So, we could be certain of the fact that Hayden Christensen's net fortune piled up from his profitable television acting career.
Lifestyle
The hunky actor, Hayden Christensen's Instagram, hosts a ton of casual pictures of himself, and sometimes he even slides in some Star Wars relevant posts. With a net worth so huge, it's only reasonable to think that he'd have expensive assets, although he might not like to flaunt them.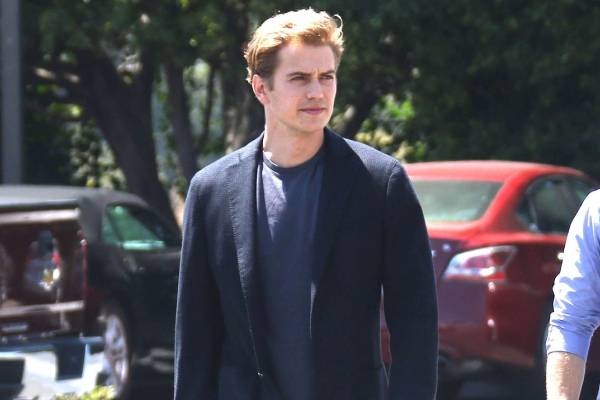 The ex-couple Rachel Bilson and Hayden Christensen used to own a mid-century ranch house in Sherman Oaks, which they sold for $3.8 million. Back in 2012, the star had also listed a house in Studio City for sale at $2.65 million. We don't exactly know if the property has been bought or not, but it's no surprise that he enjoys a lavish lifestyle.
Hayden Christensen's car, Audio R8, which comes with a base price of over $100K, has also been secured in his garage for quite a while already. Now, although the star's career has stalled a little bit, given his incredible set of skills, he's bound to rack up his wealth and popularity in the upcoming years.
Keep Up With eCelebritySpy, For More Updates On News, Net Worth, Wikis, and Articles.