James Gunn Net Worth - Look At His Earnings As A Director And Producer
James Gunn Net Worth
$50 million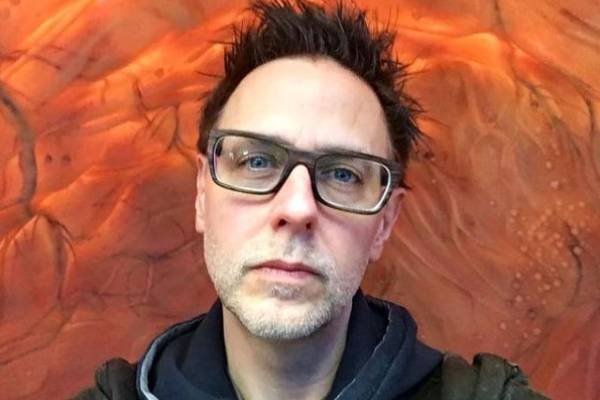 | | |
| --- | --- |
| Birth Name | James Francis Gunn Jr. |
| Birth place | St. Louis, Missouri, USA |
| Profession | Director and Producer |
| Nationality | American |
| Zodiac Sign | Leo |
| Hair Color | Brown |
James Gunn is a name recognized by millions of people around the world. He is best known as the director of Guardians of the Galaxy and its sequels. Gunn has also written, produced, and directed several comedy movies and television series.
The American filmmaker has been part of the film industry since 1997 and has directed and produced several box-office hits. As a result, he has amassed a fortune from his career as a filmmaker. And according to Celebrity Net Worth, James Gunn's net worth is estimated to be $50 million.
James Gunn Net Worth And Earnings
As stated above, James Gunn has amassed an estimated net worth of $50 million from his career as a director, producer, and writer. His fortune includes the massive amount he must have received after the success of movies like Guardians of the Galaxy and other television shows.
Income From Music And Acting
Long before his film career, James Gunn was a band member for The Icons. He founded the band in 1989 while living in St. Louis and was the lead vocalist for the group. In 1994, the band released their album, Mom, We Like It Here on Earth, and a few songs from it were featured in movies. Even though the band tasted regional success, they disbanded in the mid-1990s, and James went on to pursue a career in film.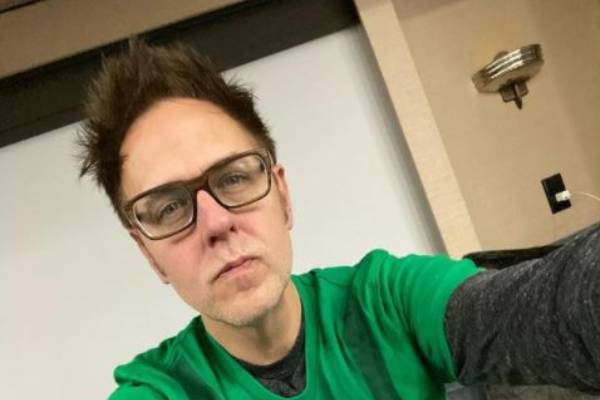 After the group's disbandment, James started working on movies and started his career with Troma Entertainment. He played a minor role in his own independent film Tromeo and Juliet, which was released in 1996. Gunn continued to appear in movies and television series that he had written and produced.
Even though he mostly played minor characters in these projects, the filmmaker must have earned a considerable amount from them. Also, the short-lived career as a vocalist for The Icons must have helped increase James Gunn's net worth to an extent.
Income As A Filmmaker
James Gunn continued to work with the co-founder of Troma Entertainment, Lloyd Kaufman and contributed to many other Troma films. He then wrote and produced The Specials, a superhero comedy that featured Rob Lowe, Judy Greer, Jamie Kennedy, Paget Brewster, and Thomas Haden Church.
The American filmmaker then wrote the screenplay for Scooby-Doo and its sequel, which he also produced. After this, Gunn was part of several comedy movies but only gained worldwide fame for directing and co-writing the Marvel Studios adaptation, Guardians of the Galaxy and its sequel. Both of these films did well at the box-office and also gained a massive fan following. Gunn's other movies have also earned a considerable sum on the box-office, some of which are listed below:
| | |
| --- | --- |
| Movies | Worldwide Collection |
| Slither | $12.83M |
| Super | $422K |
| Movie 43 | $32.44M |
| Guardians of the Galaxy | $773.3M |
| Guardians of the Galaxy Vol. 2 | $863.7M |
As the creator of these movies, the American filmmaker must have pocketed a certain amount as a profit bonus. Also, his salary as the writer, director, and producer of these films was undoubtedly substantial. Also, with several other movies and tv-series including  It won't be a surprise if we see a considerable increase in James Gunn's net worth in the coming days as well. After departing from the Guardians Of The Galaxy Vol. 3, James was set to receive up to $10 million.
Income From Book Sales
In addition to movies and music, James has also tried his hand at writing and published his first novel, The Toy Collector, in 2000. He was also part of Lloyd Kaufman's autobiography, All I Need to Know about Filmmaking I Learned from the Toxic Avenger, where he talked about his experiences while working with the Troma Entertainment's president. For those interested, both of these books are available on Amazon, and their prices are listed below:
The Toy Collector - $22.00 (Hardcover)
All I Need to Know about Filmmaking I Learned from the Toxic Avenger - $14.29 (Paperback)
While the earnings from the book sales must be pretty small in comparison to his income as a filmmaker, James Gunn's net worth must have been impacted by it.
Lifestyle And Assets
As a multimillionaire, James Gunn enjoys a lavish lifestyle with his long-term girlfriend, Jennifer Holland. The pair lives in Los Angeles and is very open about their love for each other. James has lived in LA for quite some time and invested in several properties in the area.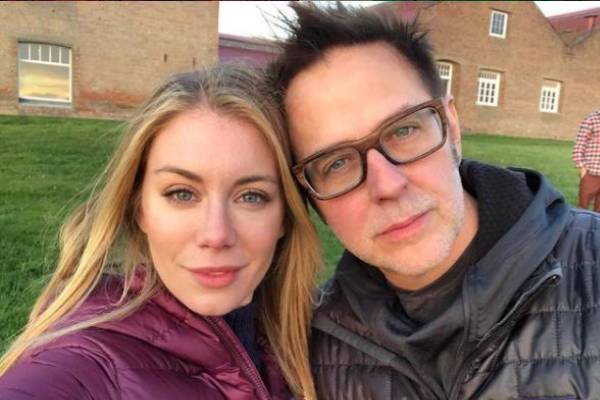 James had bought a 3,825-square-foot home in Studio City for which he paid $875K in 2002. At the time, he was married to actress Jenna Fischer. They divorced in 2008, but the property was only sold in 2017. The house was sold for $1.875 million in April 2017.
Before selling the Studio City property, James had invested in a Malibu home in September 2016. He bought the house in 2016 and reportedly paid $6.2 million for it. However, only two years later, it was put up for sale with a price tag of $7.395 million.
While there is little to no information about James' current residence, looking at the prices of his previous homes, there is no doubt that he is enjoying a lavish lifestyle.
Trivia
James Francis Gunn Jr. was born in St. Louis, Missouri, on August 5, 1966.
He grew up alongside four brothers, Sean Gunn, Matt Gunn, Patrick Gunn, and Brian Gunn, and a sister Beth Gunn.
He was raised as a Roman Catholic and studied at the Jesuit St. Louis University High School.
He was fired by Disney after old tweets where he joked about topics like child abuse, rape, and 9/11 resurfaced. However, he was reinstated to his role as director of Guardian of Galaxy Vol. 3 in 2019.
Explore more on eCelebrity Spy and get updates on Celebrity News, Wikis, Net Worth, and More.