Jerry Jones Net Worth - How Much Is The American Billionaire Businessman's Fortune Also Is The Owner Of Dallas Cowboys
Jerry Jones Net Worth
$8.5 Billion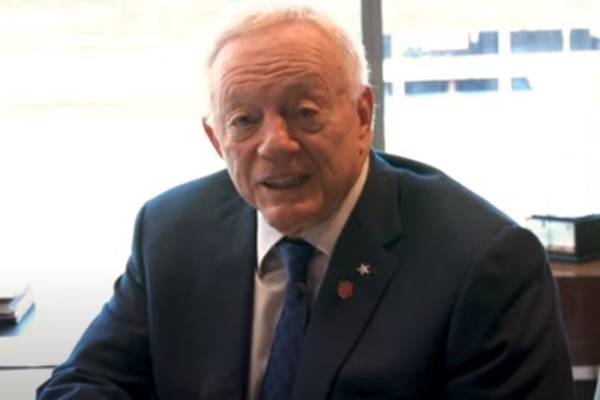 | | |
| --- | --- |
| Birth Name | Jerral Wayne "Jerry" Jones |
| Birth place | Los Angeles, California, USA |
| Profession | Businessman |
| Nationality | American |
| Zodiac Sign | Libra |
| Hair Color | Grey |
The world has a large number of millionaires and billionaires who earned their massive fortune from their hard work and smart business techniques. Among the long list of these people, Jerry Jones is one who has made a fortune from his first business and invested in another one, which helped him earn even more than before. 
As one of the most famous billionaires, Jerry Jones' net worth is estimated to be $8.5 billion. He has managed to accumulate this large sum from the multiple companies he established and as the owner of the famous football team, Dallas Cowboys.
Jerry Jones Net Worth And Earnings
As stated above, Jerry Jones' net worth is estimated to be $8.5 billion. The owner of the Dallas Cowboys and multiple oil companies has made a name for himself in the world from his savvy business mind and is in the 169th position in the Billionaires 2020 list.
Income From Oil Business
After graduating from college, Jerry went on to open a string of restaurants after borrowing a million dollars from Teamsters union. The business venture failed, but then he went to work for his father in his insurance company. He again started multiple businesses but failed to make a significant amount from them, so he went to study for his Master's degree.
Jimmy Wales Net Worth - Is The Wikipedia's Founder A Billionaire?
After completing his studies, Jones started his highly successful oil business, Jones Oil and Land Lease. The privately held company was his first successful step towards him becoming one of the richest men in the world. He earned his first million from his investments in the oil industry in the 1970s, and his wealth has continued growing ever since. 
Even after earning billions over the years, Jones has continued to invest in the natural resources research industry and became a controlling shareholder in a Texas oil and gas company, Comstock Resources. With his very successful years in this field of work, Jerry Jones' net worth showed a huge growth over the years, and it will undoubtedly continue to grow in the upcoming future.
Income As An Owner Of Football Team
As a football player himself in his college years, Jerry was interested in owning a team from his early days. His first attempt to own a team, the San Diego Chargers, in the 1960s was, however, not successful. But he kept his hopes up and continued to work hard to fulfill his dream.
Few years after earning the title of a millionaire, Jerry managed to achieve his dream and bought the Dallas Cowboys in 1989. He reportedly paid $140 million for the team, which is approximately equal to $300 million in today's value. Soon after the purchase, he fired the team's highest professionals, including a coach, Tom Landry, and started a massive change to earn success in the league.
The billionaire's clever thinking and hard work paid off as the team won Super Bowl Championship three times since then, along with many other titles. Currently, Jones heads the team, and his children, Stephan Jones, Charlotte Jones Anderson, and Jerry Jones Jr., run it alongside their father.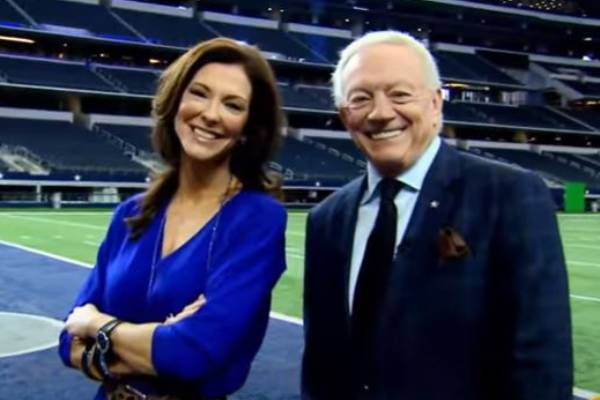 The savvy businessman was a millionaire while buying the team in 1989, and since his tenure, the Cowboys have gained nothing but success. While they had been reportedly losing $1 million per month before Jones bought the team, in recent years, their team value has grown to be around $5.5 billion now. As a result, Jerry Jones' earnings increased as the owner of the team and turned him into a billionaire, and looking at the success of the Dallas Cowboys, it will continue to do so in the upcoming days.
Income From Other Business Ventures
Additionally, Jones has invested in other business sectors like multiple real estate projects in the Dallas area as well as in hospitality areas. He formed a partnership with Yankee Global Enterprises in 2008 to create Legal Hospitality. The company is a food, beverage, retail, merchandise, and stadium operations company and has since done great business conserving entertainment venues. Also, the real estate development firm, Blue Star land is headed by him. The company paid $38 million for a site to be developed into a development called Star Business Park in 2018.
With his name and share in multiple business ventures, it is no surprise that Jerry Jones' net worth crosses the billion dollars mark. And with new business opportunities arising on every occasion, his income will undoubtedly increase from them.
Lifestyle And Assets
As one of the billionaires of the world, it is to be expected of Jerry Jones to live a lavish lifestyle, and he surely does. His expensive taste can be seen in his properties and various assets. His enormous mansion in the Highland Park area of Dallas is one example. It is one of Dallas' most expensive property and is worth around $20 million. Along with this, he also owns multiple properties around the area.
However, the most impressive piece of his assets seems to be his mega-yacht, for which he paid $250 million. The superyacht, Bravo Eugina, received huge media attention after it was docked in Miami during the Super Bowl last year. Not only this, but Jones is also an art enthusiast, and his collection includes paintings by Renoir, Picasso, and Matisse, among others.
And looking at all the expensive assets and the price tags of his properties, we can say that Jerry Jones enjoys a lavish lifestyle and is surely not afraid of showing off to the world.
Facts
Jerry Jones is the son of J.W. Jones and Arminta Jones and was born on October 13, 1942.
He was born in Los Angeles, California, but grew up in North Rock, Arkansas.
He has a Bachelor's degree in Arts/Science and a Master's in Arts from the University of Arkansas.
He married his wife Eugenia Jones in 1963 and has three children, Stephan, Charlotte, and Jerry Jr., with her.
His three children work alongside him in the Dallas Cowboys team and occupy various high ranked positions.
Explore more on eCelebrity Spy and get updates on Celebrity News, Wikis, Net Worth, and More.