Jerry Stackhouse Net Worth - Earned $80 Million In Salary Alone And Now Income As A Coach
Jerry Stackhouse Net Worth
$60 million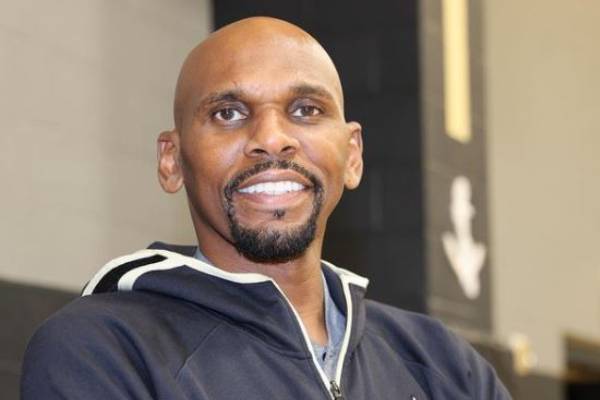 | | |
| --- | --- |
| Birth Name | Jerry Darnell Stackhouse |
| Birth place | Kinston, North Carolina, USA |
| Profession | Basketball Player and Coach |
| Nationality | American |
| Zodiac Sign | Scorpio |
Jerry Stackhouse is a retired basketball player who is currently working as the head coach for the Vanderbilt Commodores. Since he was drafted in 1995 by the Philadelphia 76ers, he has earned a reputation for himself as a hardworking and charming player both on and off-court.
From the eighteen seasons, he played in the NBA, the former NBA player has won numerous titles and also earned a massive fortune. According to multiple sources, Jerry Stackhouse's net worth is estimated to be $60 million.
Jerry Sloan Net Worth - Income And Earnings From His Career As A Basketball Player And Coach
Jerry Stackhouse Net Worth And Earnings
As stated above, Jerry Stackhouse has an estimated net worth of $ 60 million. He has accumulated this vast fortune from his highly successful career as a professional basketball player and also as a coach.
How Much Did Jerry Stackhouse Earn As An NBA Player?
Jerry Stackhouse was picked by the Philadelphia 76ers in the 1995 NBA draft and signed a three-year, $8.86 million contract with the team. He played for the 76ers for three years and even represented them in the 1996 NBA Slam Dunk Contest.
During the 1997-98 season, Jerry was traded to Detroit Pistons along with Eric Montross. He then signed a seven-year $40.5 million contract with the team but was traded to Washington Wizards in 2002 and again to Dallas Mavericks in June 2004.
Injuries kept the six feet six inches tall player, away from the games for the first two seasons with Dallas which was one of the reasons he was traded to the Memphis Grizzlies in 2009 on a four-way trade.
Jerry continued to play for many other teams, including Miami Heat,  Atlanta Hawks, and Brooklyn Nets, before announcing his retirement in 2013. Even with his injuries troubling him for many seasons, he earned millions of dollars every season, and some of his yearly earnings as given in The Richest are listed below:
| | |
| --- | --- |
| Team/Year | Earnings |
| Philadelphia 76ers / 1995-96 | $1.9M |
| Philadelphia 76rrs / 1996-97 | $2.2M |
| Detroit Pistons / 1998-99 | $3.8M |
| Detroit Pistons / 1999-2000 | $4.78M |
| Detroit Pistons / 2001-2002 | $5.84M |
| Washington Wizards / 2003-2004 | $6.9M |
| Dallas Mavericks / 2005-2006 | $8.36M |
| Dallas Mavericks / 2008-2009 | $7M |
| Miami Heat / 2010-2011 | $246K |
| Brooklyn Nets / 2012-2013 | $1.35M |
The talented NBA star reportedly earned more than $84 million in salary alone, and the above data shows some of the earnings he made per year. Looking at the yearly income of the basketball player, there is no doubt that Jerry Stackhouse's salary undoubtedly impacted his total net worth.
Income From Broadcasting And Coaching Career
After retiring from his professional basketball career, Stackhouse joined Fox Sports Detroit as an analyst. He was in the studio most of the time analyzing the Detroit Pistons' games and sometimes went on select trips as a road color commentator. He also became a college basketball analyst for a short amount of time.
After spending a few years as a sports broadcaster, Jerry Stackhouse was hired as the assistant coach for the Toronto Raptors. After a year, he was announced as the head coach of the NBA Development League team, Raptors 905. He led the team to an NBA D-League victory in the 2016-17 season and was named Coach of the Year in 2017.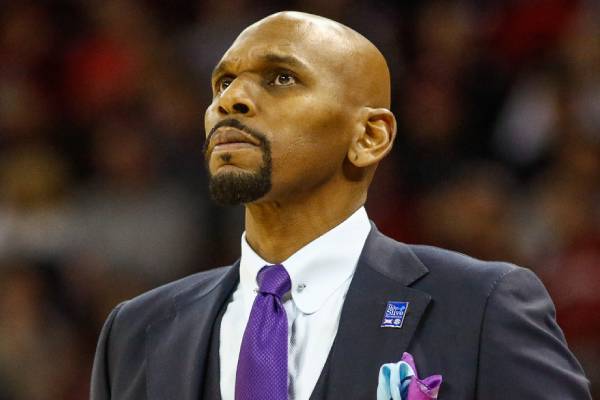 The retired professional basketball player is currently the head coach for the Vanderbilt Commodores. He reportedly signed a six-year contract as the head coach for the college team and undoubtedly earns a significant amount for his work. All the earnings as broadcaster and head coach from various basketball games have helped raise Jerry Stackhouse's net worth to new heights.
Income From Endorsements Deals
As one of the most sought-out NBA players in the 90s, many companies were interested in partnering with Jerry for endorsement deals. His biggest signing was with the athletic brand Fila to endorse their athletic clothing and sneakers. Stackhouse signed a five-year contract with the company in 1995, which was reportedly worth $7.5 million.
In addition to the deal with Fila, the NBA star was also a spokesman for products like Mountain Dew, Fleer trading cards, and many others. From all of these brand deals, he, without a doubt, pocketed a considerable sum, which directly impacted Jerry Stackhouse's net worth.
Lifestyle And Assets
With the vast fortune, he has accumulated from his career, Jerry Stackhouse now lives a lavish lifestyle. He currently resides in Nashville, Tennessee, with his family. He also owns a house in Suwanee, Georgia, which he bought for $800K in 2009.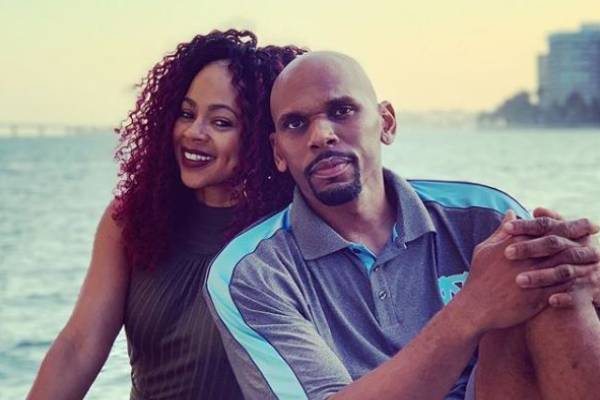 In 2003, Jerry was arrested and charged with assault on a woman after a dispute over a rental property. The charges were dropped after he apologized for the incident.
Trivia
Jerry Darnell Stackhouse was born on November 5, 1974, in Kinston, North Carolina.
The former professional player attended the University of North Carolina at Chapel Hill but left to play basketball after two years. He received his bachelor's degree in African American Studies in 1999.
He also completed the Havard Business School executive program on Business of Entertainment, Media, and Sports in 2017.
He was awarded the title of Sports Illustrated's Player of the Year in 1995.
He has been married to Ramirra Marks since 2000.
He has three children; Jaye Stackhouse, Alexis Stackhouse, and Antonio Stackhouse.
Get More Updates In News, Entertainment, Net Worth, and Wikis In eCelebrity Spy.