Jerry Sloan Net Worth - Income And Earnings From His Career As A Basketball Player And Coach
Jerry Sloan Net Worth
$12 million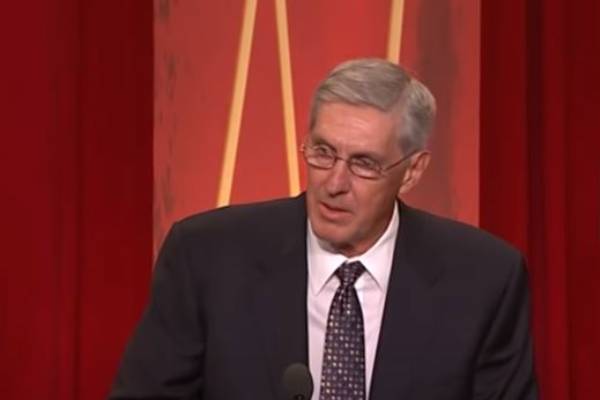 | | |
| --- | --- |
| Birth Name | Gerald Eugene Sloan |
| Birth place | McLeansboro, Illinois |
| Profession | Basketball Player, Coach |
| Nationality | American |
| Zodiac Sign | Aries |
| Hair Color | Grey |
Among hundreds of NBA players, only a few have managed to replicate their success as a player to their career as the coach of a club. While many have tried, only a small amount of them have tasted success in that regard. Jerry Sloan was among the few who earned respect as both a player and as a coach.
As one of the mont famous basketball players of his time, Jerry Sloan's net worth was estimated to be $12 million at the time of his death. He earned this considerable fortune from his career as a player and a coach in the NBA.
Jerry Sloan Net Worth And Earnings
As mentioned above, Jerry Sloan had an estimated net worth of $12 million at the time of his death. He managed to amass this massive sum from his NBA career as an NBA player and later as a coach.
Income As An NBA Player
Like every other athlete, Jerry started playing the sport since his early years. He was a part of the basketball team of the University of Evansville and had led his team to the National title. He was first drafted in the NBA in 1964 but stayed in college and was again in the 1965 NBA draft by Baltimore Bullets.
Toni Kukoc Net Worth - Income And Earnings From His Career As A Basketball Player
After playing for the Bullets for a year, he was traded to the newly formed Chicago Bulls. Sloan had a great run with them and also led the team to the division title. He was with them for a decade before retiring in 1976 due to multiple knee injuries. During his days with the Bulls, he was named "the Original Bull" due to his unshakeable defense and other attributes.
According to multiple reports, the NBA player's salary in the 70s increased from $30,000 to $180,000. And as one of the most famous players of the Bulls, Jerry Sloan's earnings during that time must have been similar, if not more. He undoubtedly earned millions from the years he spent playing in the NBA scene.
Income As A Coach
After a very successful time as a player, Jerry joined Evansville as a coach but withdrew after five days. Then, two years later, he was hired by his former team, Chicago Bulls, and became an assistant coach and later the head coach. Due to the team's poor performances, he was fired in the early third season.
Soon after, Sloan joined the Utah Jazz for a season and then Evansville Thunder but returned to the Jazz, where he found the most success. He coached many players like Carlos Boozer, Mehmet Okur, Deron Williams and led the team to six division championships during his tenure.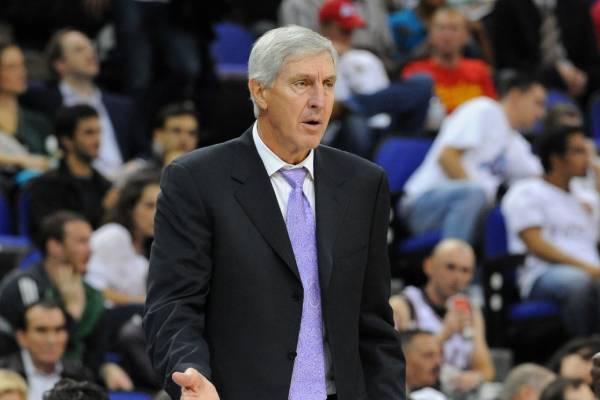 During his time as a coach, the talented star was one of the highest-paid coaches in the NBA. He reportedly earned $1.25 million during the game season of 1997. As the year went on, Jerry Sloan's salary must have undoubtedly increased rapidly too, and helped raise his net worth significantly.
Lifestyle And Assets
After years of hard work as a coach and a player, after retirement, Jerry Sloan lived a comfortable lifestyle. He lived in Utah with his wife Tammy Jessop Sloan till his death and was mostly away from the public eye during his final days. Especially after it was revealed that Sloan had Parkinson's disease and Lewy body dementia, and with his degrading health, the pair had limited their public appearances more and more. Nevertheless, we hope that Sloan's wife continues to live her life in peace and we offer our heartfelt condolences for her massive loss.
Facts
Jerry Sloan was born on the 28th of March, 1942 as Gerald Eugene Sloan.
He was born and raised in Illinois and was the youngest of ten children.
He was married to Bobbye Sloan, his high school sweetheart, for forty-one years before she died of pancreatic cancer.
He is survived by his wife, three children from his first marriage, and one stepson through his second wife.
Explore more on eCelebrity Spy and get updates on Celebrity News, Wikis, Net Worth, and More.