Jim Boylen Net Worth - Bulls Gave Him A Raise Through 2019-20 Season
Jim Boylen Net Worth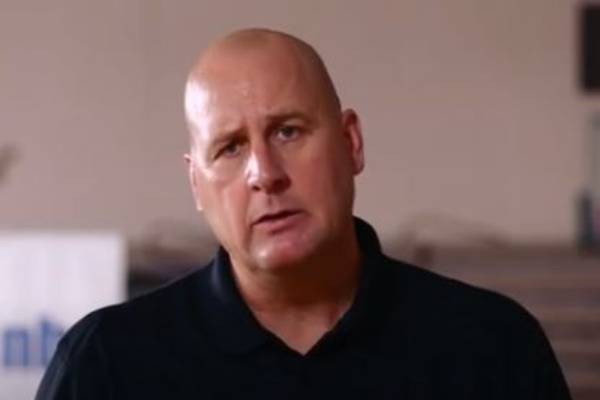 | | |
| --- | --- |
| Birth Name | James Francis Boylen |
| Birth place | East Grand Rapids, Michigan, USA |
| Profession | Basketball Coach |
| Nationality | American |
| Zodiac Sign | Aries |
Jim Boylen is a well-known professional basketball coach who previously coached the Chicago Bulls for two years. He was also a member of the coaching staff of various college teams and other NBA clubs and has tasted great success there.
The former Chicago Bulls' head coach has not only gained a reputation from his coaching career but has also earned a fortune. A large part of Jim Boylen's net worth comes from his time as an NBA head coach and an assistant coach.
Lloyd Pierce Net Worth - Income, Salary And Earnings As A Coach
Jim Boylen Net Worth And Earnings
As mentioned above, Jim Boylen's net worth comprises of his earnings as an NBA coach, which undoubtedly lands him on the multi-millionaire list. He has also spent many years coaching college, where he earned a considerable sum.
Income From His Early Coaching Career
Jim Boylen played for the University of Maine and was the college team's captain during his junior and senior years. He received the First Team All-North Atlantic Conference honors as a senior and also finished runner-up in the Player of the Year award. He graduated from Maine in 1987 and started his coaching career soon after.
Boylen's first coaching experience came as an assistant coach for head coach Jud Heathcote at Michigan State University. He spent five years at Michigan State then accepted the assistant coach job with the Houston Rockets. During his time there, Jim helped the team win two NBA championships.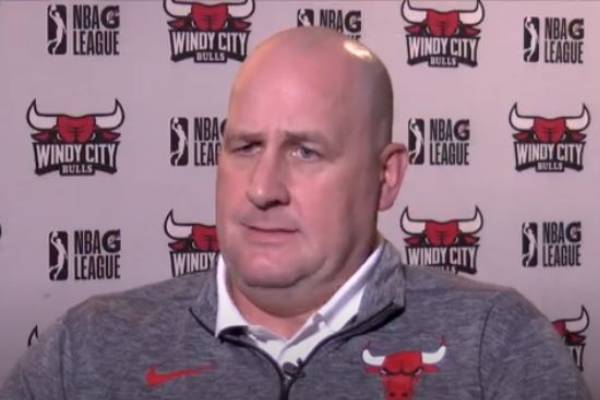 After serving the Rockets as an assistant coach for eleven years, Jim joined the Golden State Warriors, where he spent one season. He went on to work for Milwaukee Bucks and then returned to Michigan State next. While he did not get the chance to start his head coaching career for many years, Jim Boylen's net worth must have increased significantly from his earnings as an assistant coach.
How Much Does Jim Boylen Earn As An NBA Coach?
Jim Boylen served as an assistant coach for around two decades and was hired as a head coach by the University of Utah in 2007. The first two seasons with the college team ended in success for the former player. He even won the conference tournament during his second season, and the team was given the fifth seed in the NCAA Tournament.
After an uneventful third season and a bad start during the fourth, Jim was fired from the head coach position in 2011. He then returned to the NBA and joined the San Antonio Spurs in 2013. He won his third NBA title in 2014 with the Spurs but then left the club a year later.
Jim Boylen was named the associate head coach for the Chicago Bulls in 2015 and was promoted to head coach in December 2018. He had signed a short contract at the time of his promotion but then signed a multi-year deal the following year. This deal resulted in a pay rise for the head coach as he was only earning $800K per season beforehand.
After the deal, the former collegiate player pocketed $1 million of his $1.6 million salary guaranteed for the 2019-20 season. However, his first job as an NBA head coach did not fare well, and he was fired by the Bulls in August 2020. Nevertheless, Jim Boylen's net worth saw considerable growth after securing his job with the Chicago Bulls in 2018.
Lifestyle And Assets
Jim Boylen has spent years coaching NBA teams and has amassed a fortune from his career. As a result, Jim and his family have lived in many cities around the country and enjoy a lavish lifestyle. After he was hired by the Chicago Bulls in 2015, Boylen moved to Chicago and became a permanent resident in the city for five years.
Boylen previously owned a condo in a River North loft building for which he paid $480K in 2015. He went on to sell the apartment for $463,000 in 2019 and moved right next door. His second condominium in the building was a 1,500-square-foot, two-bedroom, and cost $540K. He had purchased it in 2017 but listed it for $539.9K in September 2020.
The former Chicago Bulls' head coach seems to have decided to move away from the city. While he is yet to reveal details about his new residence with the amount he earned from his time with the Bulls, there is no doubt that Jim Boylen will live comfortably.
Trivia
James Francis Boylen was born in East Grand Rapids, Michigan, on April 18, 1965.
He attended the East Grand Rapids High School and then studied business at the University of Maine.
He is married to Christine Boylen and shares two daughters, Ashlen Clare Boylen and Layla Blue Boylen.
Get More Updates In News, Entertainment, Net Worth, and Wikis In eCelebritySpy.