Jim O'Heir Net Worth - Income And Earnings As An Actor
Jim O'Heir Net Worth
$4 million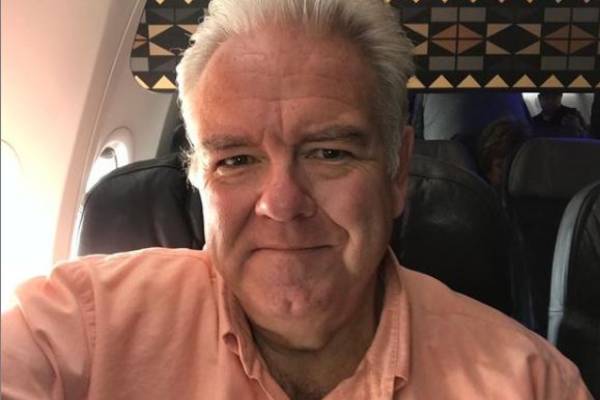 | | |
| --- | --- |
| Birth Name | James O'Heir |
| Birth place | Chicago, Illionois, USA |
| Profession | Actor and Comedian |
| Nationality | American |
| Zodiac Sign | Aquarius |
| Hair Color | Grey |
James O'Heir, best known as Jim O'Heir, has been part of the entertainment business since the 1980s. He has close to two hundred acting credits to his name and also did stand-up comedy during his earlier career. He has starred in a number of tv shows and movies and has found immense success in his career.
Along with the recognition he gained from his successful acting career, the American actor has also earned a vast fortune. According to Celebrity Net Worth, Jim O'Heir's net worth is estimated to be around $4 million, which mostly comes from his acting career.
Rashida Jones Net Worth - Salary From The Office And Also Park And Recreation
Jim O'Heir Net Worth And Earnings
As stated above, Jim O'Heir has an estimated net worth of $4 million. Much of O'Heir's fortune comes from his career as an actor, and since he has starred in more than 150 projects, he has earned millions from it.
Income From Theatre
While attending Loyola University Chicago, Jim O'Heir was part of the theatre world. He then started training and performing improvisational comedy at the Second City and was part of the comedy troupe, White Noise. The group, which was formed in 1987, wrote and produced many comedic plays, and Jim started appearing in them in 1988.
Jim O'Heir continued his theatre journey and starred in numerous plays, including The Boys Next Door, Stumpy's Gang, One Flew Over the Cuckoo's Nest. These plays were performed at various theatres around the states and were popular among the audience. While his earnings from the theatre days might be small compared to his income from other sources, Jim O'Heir's net worth must have benefitted from it.
Income From Television Series
After finding much fame from his time as a theatre artist, Jim O'Heir made his small screen debut in 1993 with a small appearance in the show, The Untouchables. He continued to have brief stints in shows like Working, Diagnosis Murder, Step by Step, and The Huntress. Then in 2000, he secured the part of Harv Krudup in the tv series Strip Mall. He played one of the main characters and was in every episode of the show.
The American actor continued to guest-star in numerous television shows till 2009, when he booked the role of Jerry Gergich in the NBC sitcom Parks and Recreation. He had regular appearances in the first season of the series, but the character was not properly developed till the second season. O'Heir was part of 123 episodes during Parks and Rec's first run and was featured in the special reunion episode in 2020.
Jim O'Heir was a part of the regular cast and was undoubtedly paid thousands for his works. His co-star, Amy Poehler, who played the main character, was paid $200,000 per episode. And while O'Heir's salary might be smaller than that of Poehler's, his earnings undoubtedly helped increase his total net worth.
After Parks and Recs, Jim was featured in many tv-series but has yet to find similar success. Nevertheless, O'Heir's earnings have been impacted by these shows, and with many more projects on the horizon, we hope he will gain more recognition for his works.
Income From Movies
Along with television series, Jim O'Heir's acting credits also includes his movie appearances. He first starred in the 1996 movie Ed and has since been a part of films like Comedy Hell, Welcome to Paradise, Armed Response, Life in Color, and Bad Night.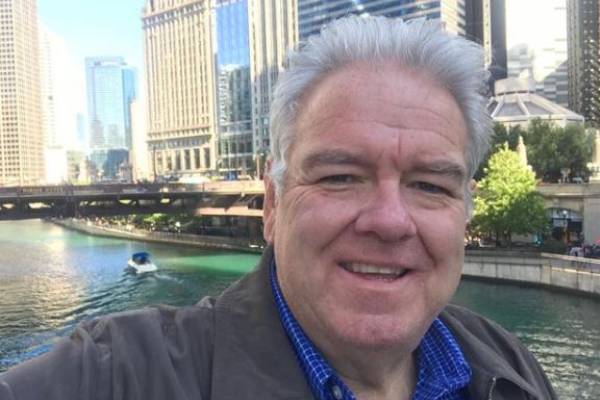 While he could not gain much fame from his big-screen career, O'Heir must have been paid handsomely for these appearances, which in turn helped increase his total net worth.
Income From Cameo And Merchandise Sales
In addition to acting, the talented actor's income source also includes the video-sharing site, Cameo. On the website, fans can pay a certain amount to get a personalized video from their favorite stars. And like many of his Parks and Rec co-stars, Jim also has a Cameo profile and has received video requests from thousands of fans.
As per his profile, fans have to pay $175 for a personalized video from Jim. He also does virtual meet and greets through the site, and this service costs $400. Looking through his profile, it is clear that he already has hundreds of fans asking for a video. And as a result, Jim O'Heir must have pocketed a considerable amount last year from this service.
Additionally, Jim has launched merchandise apparel, which includes t-shirts and hoodies. The merch line was launched as a charity apparel line to support various charity organizations. Some of the products and their respective prices are given below:
| | |
| --- | --- |
| Products | Prices |
| Jim O'Heir "DAMMIT" Charity Tee | $24.99 |
| Jim O'Heir Official Dammit Tee | $24.99 |
| Jim O'Heir "DAMMIT" Hoodie  | $39.99 |
| Jim O'Heir "DAMMIT" Full Sleeve Tee | $29.99 |
Since the merchandise is mostly focused on charity work, the actor might not pocket any amount from it. However, this shows the generous nature of Jim O'Heir and his wish to help those in need.
Lifestyle And Assets
Jim O'Heir previously lived in Chicago, where he started doing theater but now resides in Los Angeles. While there is no information about O'Heir's residence, with $4 million worth of fortune to his name, there is no doubt that he lives a lavish lifestyle.
Trivia
Jim O'Heir was born as James O'Heir on February 4, 1962, in Chicago, Illinois.
He attended the Thornton Fractional South High School and then studied at Loyola University Chicago.
He won an Emmy Award for Outstanding Guest Performer for his appearance in the show, The Bold and the Beautiful.
Get More Updates In News, Entertainment, Net Worth, and Wikis In eCelebrity Spy.