Joel Osteen Net Worth - One Of The Richest Pastors In The US?
Joel Osteen Net Worth
$100 million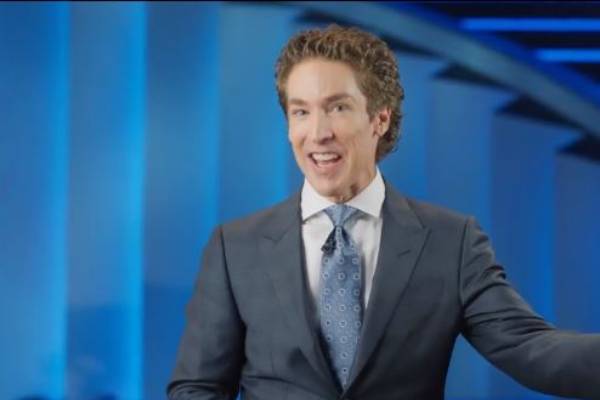 | | |
| --- | --- |
| Birth Name | Joel Scott Osteen |
| Birth place | Houston, Texas, USA |
| Profession | Pastor, Author, and Televangelist |
| Nationality | American |
| Zodiac Sign | Pisces |
| Hair Color | Brown |
American pastor Joel Osteen is best known for his televised sermons that are viewed by millions of viewers worldwide. He is an accomplished author and has written a number of best-selling books. As the senior pastor of Lakewood Church, he has preached regularly since 1999.
The Houston-born pastor has not only found fame from his work but has also earned millions. He is one of the wealthiest senior pastors in the US, and according to Celebrity Net Worth, Joel Osteen's net worth is estimated to be $100 million.
Joel Osteen Net Worth And Income Source
As aforementioned, Celebrity Net Worth estimates Joel Osteen's net worth is around $100 million. This is reportedly the combined net worth of the pastor and his wife, Victoria Osteen. Other sites such as The Richest suggests that the pastor has a fortune of $40 million. Nevertheless, Joel has amassed a fortune from his profession, and given below are the details about his income source.
Income As A Pastor And Televangelist
Joel Osteen grew up attending the Lakewood Church, where his father, John Osteen, used to preach. However, he did not want to preach himself and rather worked behind the scenes in the church. However, after his father's death in 1999, Osteen took over and began preaching regularly.
Soon after, Osteen was installed as the senior pastor of Lakewood Church. Since then, he has managed to attract thousands of people to join the church and is said to have changed their lives. Under his authority, the Lakewood Church acquired the NBA team, Houston Rockets' former home, the Compaq Center. According to NBC News, the renovation of the facility took more than fifteen months and cost $75 million.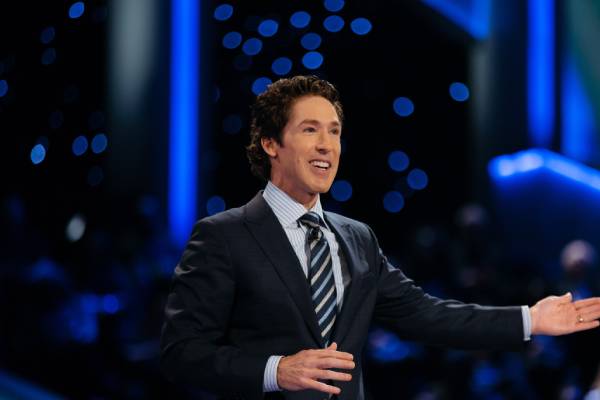 In addition to hosting services attended by thousands of people at the church facility, Joel Osteen also conducts televised sermons. He has established himself as a popular televangelist and garners approximately ten million viewers in the US itself. His sermons are also viewed by millions of people worldwide.
On several occasions, the American pastor has stated that he does not accept any salary from the church. He is reportedly entitled to $200K in salary as the senior pastor of the Lakewood Church but has not received the amount for many years. However, Joel Osteen's net worth also includes the amount he earns from the televised sermons he conducts.
Income From Book Sales
Since he does not accept a salary as a senior pastor, one wonders how Joel amassed a fortune of $100 million. Well, he suggests that the amount he earned comes from his book deals and sales. He has published fifteen books to this date, many of which have topped the New York Times Bestseller list. Given below are some of Osten's books and their respective prices:
| | |
| --- | --- |
| Books | Price |
| Empty Out the Negative | $14.99 (Kindle) |
| The Abundance Mind-Set: Success Starts Here | $8.98 (Hardcover) |
| The Power of I Am: Two Words That Will Change Your Life Today | $10.34 (Paperback) |
| Your Best Life Begins Each Morning | $15.28 (Paperback) |
| I Declare: 31 Promises to Speak Over Your Life | $9.99 (Kindle) |
| Blessed in the Darkness | $2.99 (Kindle) |
| Wake Up to Hope: Devotional | $10.50 (Hardcover) |
| You Can, You Will: 8 Undeniable Qualities of a Winner | $14.99 (Paperback) |
All of the books that are mentioned above can be found on Amazon. The American pastor's books have also been translated into other languages. Many of them have become that New York Times bestseller and has undoubtedly helped the pastor earn millions.
In 2006, the New York Times estimated that the evangelist might have earned more than $10 million from his book sales. Looking at the number of books published and their success, there is no doubt that Joel Osteen's net worth has heavily benefitted from it.
Income From YouTube
Apart from television and books, Joel also uses the video-sharing platform YouTube to reach the Lakewood Church's members. His channel, Joel Osteen, has around 1.77 million subscribers and has already garnered more than 253 million views.
According to Social Blade, the YouTube channel, Joel Osteen's earnings, per year are estimated to be between $26.7K to $427.7K. Even though the channel is labeled as nonprofit, its income must have helped the Lakewood church's finances which in turn helps increase the pastor's total net worth.
Lifestyle And Assets
Joel Osteen has earned millions from his career as a televangelist and author and now enjoys a lavish lifestyle. He currently lives in a mansion worth $10.5 million in Houston, with his wife, Victoria Osteen, and their two children. Victoria is also a pastor and shares the estimated wealth of $100 million with her husband.
Trivia
Joel Scott Osteen was born in Houston on March 5, 1963.
He attended Humble High School and then enrolled in Oral Roberts University in Tulsa. He studied radio and television communications in university but did not graduate.
He helped found the Lakewood Church's television program and produced his father's sermons, which were televised.
His children, Alexandra Osteen and Jonathan Osteen, are both involved in the Lakewood Church.
Get More Updates In News, Entertainment, Net Worth, and Wikis In eCelebritySpy.