Johnny Carson Net Worth - Has Donated More Than $150 Million In Charity
Johnny Carson Net Worth
$300 Million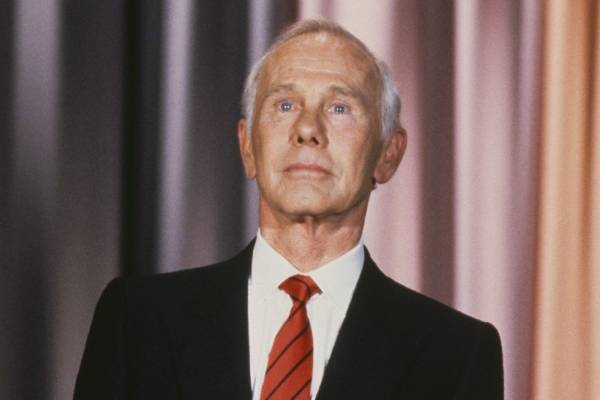 | | |
| --- | --- |
| Birth Name | John William Carson |
| Birth place | Corning, Iowa, USA |
| Profession | Television Host, Comedian and Producer |
| Nationality | American |
| Zodiac Sign | Scorpio |
| Hair Color | Grey |
Over the years, there have been many talk show host who has made a name for themselves from their respective show. Among them, Johnny Carson is one who not only tasted immense success but also earned millions from his career. He also helped many other comedians and future talk show host to launch their career.
As one of the highest-paid television personality in his time, the famous comedian amassed a massive fortune from his three decades as the host of The Tonight Show Starring Johnny Carson. According to Celebrity Net Worth, Johnny Carson's net worth at the time of his death was estimated to be $300 million.
Johnny Carson Net Worth And Earnings
As stated above, at the time of his death, Johnny Carson had a net worth of $300 million. He amassed most of the wealth from his time as the host of The Tonight Show Starring Johnny Carson and from other sources.
Income From Television And Radio
The talented comedian was always interested in performing magic and entertained his family through various cards trick. His first stage performance was in a local club where he debuted as The Great Carson and was paid $3 per show. His love for performing grew, and after returning from the Navy, he began his broadcasting career.
Jerry O'Connell Net Worth - Alongside Being An Actor, He Is Also A Talk Show Host
Carson first hosted shows in the WOW radio and television in Omaha, and soon after, he started hosting a television show named The Squirrel's Nest. Due to his amazing hosting skills, he was offered his own show and hosted many talk-shows, including Carson's Coffee Break, Carson's Celler, and The Johhny Carson Show and co-hosted many others.
Carson continued to appear in various shows and even appeared in many tv movies over the years. He also hosted many radio shows, which earned him a significant amount for each show. Earnings from these television and radio show helped increase Johnny Carson's net worth exponentially.
How Much Was Johnny Carson's Salary From The Tonight Show?
Among many talk-shows Carson hosted in his career, he found most success from The Tonight Show Starring Johnny Carson. He started hosting this series in 1962, and due to his humor and innovative sketches, it gained much recognition and made him the highest-earning television personalities in the mid-70s. He reportedly earned $4 million yearly while working in the show, and the amount increased gradually over the years.
The Tonight Show was most famous in 1991, during which Johnny Carson's salary was $25 million per year. This was the highest amount earned by any television host at that time. However, the hilarious host retired in 1992 and left a huge legacy in his wake. With all the salary he earned from his three decades as the Tonight Show host, Johnny Carson's net worth saw a massive growth during that time. Also, years after his death, the producers of the show curated famous clips from the show and released it in the form of podcasts.
Income From Various Business Ventures
After earning millions from his show, Carson invested in the company DeLorean Motor Company. He was a major investor, but the company didn't do good business. In addition to this, he also invested in two television stations and the head of a group of investors. Both of the stations were successful in their own rights, but Johnny sold them a few years later.
Furthermore, the popular talk-show host was one of the first celebrities to launch his own clothing line. He partnered with Hart Schaffner & Marx and established the Johnny Carson Apparel line in 1969. The line included suits, the famous turtlenecks, among other items. The apparel line was a huge success and helped increase Johnny Carson's net worth significantly.
Charity And Divorce Settlements
Having earned a massive fortune from his television career, Johnny also gave back to society. He used to donate millions of dollars to various charities during his life but never made it public. His generosity came into light after he left a huge part of his fortune to the John W. Carson Foundation. It was revealed that he had established a trust fund of $156 million for the foundation. Carson also left $4 million to the Los Angeles Children's Hospital.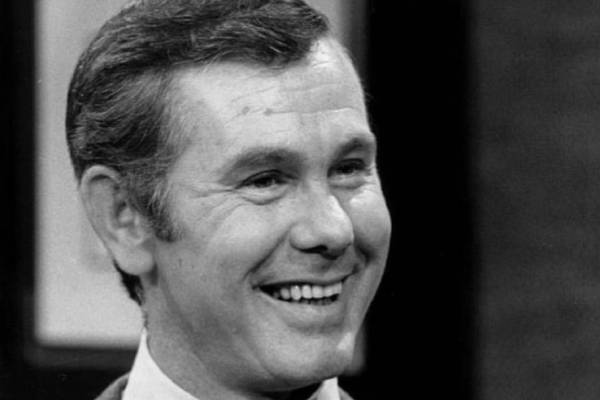 Along with the fame from his shows, Johnny was also known for his multiple marriages and their subsequent divorce. He was married to Jody Morrill Wolcott in 1949, but they separated in 1963. His second marriage was with Joanne Copeland, which lasted nine years. The pair divorced in 1972. Carson went on to marry Joanna Holland in the same year.
His marriage with Joanna also didn't last long, and they divorced in 1985. After the divorce, the pair disputed over their divorce settlement. After settling the dispute, Johnny paid $35K a month to his ex-wife. They also shared their assets during the process with Carson keeping his famous Malibu home.
All of his divorces might have resulted in him paying spousal support since his income from his career was higher than that of his ex-wives. His fourth and last marriage was with Alexis Maas, who was with him till his death.
Lifestyle And Assets
With the millions he earned from his career in television, Johnny Carson lived a lavish lifestyle before his death on January 23, 2005. He used to live in a massive home in Malibu with his then-wife, Alexis Maas. The oceanfront property was bought by Carson in 1984 for $9.5 million. After his demise, the home was sold for $46 million, and in 2017, it was listed for $81.5 million.
There have also been reports of Johnny owning another property in the Las Vegas area, but it was neither confirmed nor denied. Nevertheless, looking at his former Malibu house, it is clear that he lived a lavish lifestyle until his death.
Facts
John William Carson, better known as Johnny Carson, was born in Corning, Iowa, on October 23, 1925.
He joined the Navy in 1943 and served as the communication officer in charge of decoding encrypted messages.
Johnny attended the University of Nebraska-Lincoln and graduated with a Bachelor of Arts degree in speech and radio.
Along with talks with celebrities, his show also featured skit comedy.
He has launched the careers of various comedians like Jerry Seinfeld, Jay Leno, David Letterman, and many others.
He had married four times, and his marriage with his fourth wife Alexis Mass lasted till his death in 2005.
 Get More Updates In News, Entertainment, Net Worth, and Wikis In eCelebrity Spy.