Jolie Jones Levine Net Worth - How Much Did She Inherit From Her Father's Fortune?
Jolie Jones Levine Net Worth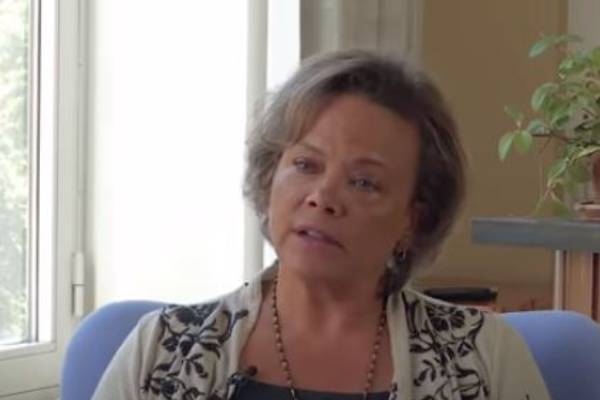 | | |
| --- | --- |
| Birth Name | Jolie Jones |
| Birth place | Manhattan, New York, USA |
| Profession | Musician, Model, Actress and Producer |
| Nationality | American |
| Hair Color | Black |
Quincy Jones is one of the most famous personalities in the music industry. He is a record producer, multi-instrumentalist, songwriter, composer, and film producer and has amassed a grand fortune from his career. And following his footsteps, many of Jones' offspring have also made a name for themselves in the entertainment business.
Among his seven children, Quincy Jones' eldest daughter, Jolie Jones Levine's net worth includes her earnings as a jazz vocalist. She has showcased her acting skills in a few movies and also tried her hand in the production side of filmmaking.
Jolie Jones Levine Net Worth And Earning Source
As mentioned above, Jolie Jones Levine has earned a fortune from her career in the entertainment industry. She worked as a model, producer, and actress and has also found fame from her career as a jazz singer. Levins's net worth also comprises her income from book and art sales.
Income From Modelling And Television Appearances
Jolie Jones Levine started her modeling career in 1964 after she was invited by Eileen Ford to join her modeling agency, Ford Models. She was just fifteen during her first few shots and became the first African-American woman to be on the cover of Mademoiselle magazine.
To further her career, Levine moved to Los Angels when she was just sixteen and completed her high school education there. Jolie Jones was part of the advertising campaigns for companies like Revlon and Max Factor. Throughout her modeling journey, Levine not only earned a considerable sum but also helped pave a way for many other African-American models.
As a young mother, Jolie faced a hard time managing her career and raising her two sons. Because of which Jones took a break from modeling but at one point made an appearance in the1977 tv-movie, Panic in Echo Park. This was her only work as an actress but, Levine has appeared in several documentaries about her father.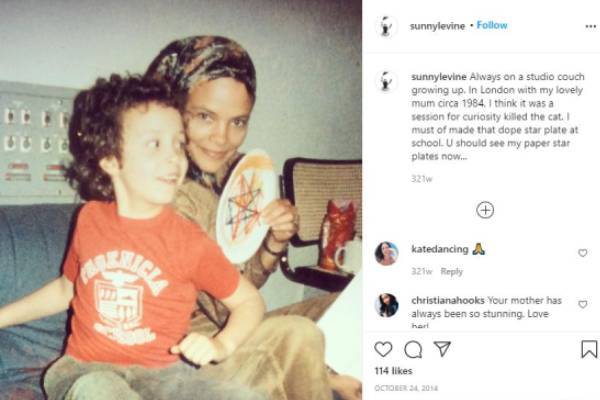 While her modeling and acting career were both short-lived, there is no doubt that Jolie Jones Levine's net worth must have been impacted by her earnings. Quincy Jones' daughter also worked as the associate producer for the biography, Our Mary in Havana, which is currently in pre-production.
Income As A Jazz Singer
Jolie Jones Levine pursued a music career when she was living in London with her family. She worked with many well-known artists there and continued to work on her music after returning to Los Angeles. She debuted as a jazz singer when she was forty-years-old and earned positive reviews from critics and music listeners.
Not only as a jazz singer, but Jolie's work in the music industry also includes her time as a producer. She collaborated with Brazilian artist Ivan Lins and produced two of his albums. This experience helped Levine as an artist and inspired her to make more music.
As a celebrated jazz singer, Quincy Jones' daughter has found fame and also earned a fortune. She continued to perform with the Los Angeles Chamber Orchestra, which was conducted by her father. The total earnings from all of her performances have undoubtedly helped increase Jolie Jones's net worth.
Income From Art And Book Sales
Jolie's artistic abilities not only includes her singing and acting ability but also stretches to painting. She spent four years studying painting and drawing in Florence, Italy. After practicing on her own for a while, Levine started taking commissions for portraits. Some of her works for reference are available on Levine's official website.
The talented jazz singer has also branched out in other fields and has written a children's book. She wrote the story, Little Kisses, illustrated by Julie Downing, which can be purchased on Amazon and costs $10.98 for a hardcover version.
All of the works that Quincy Jones' daughter took part in resulted in major success and helped her earn a fortune. While her father, Quincy, has an estimated net worth of $500 million, to this date, she has not inherited any amount, and Jolie Jones Levine's net worth only includes the amount she earned herself.
Mia Tyler Net Worth - Look At Steven Tyler's Daughter's Income And Earning Sources
Lifestyle And Activism
As the daughter of a prolific musician and multi-millionaire, Jolie Jones Levine grew up surrounded by riches. Now with her own career flourishing, she has accumulated a grand fortune and enjoys a lavish lifestyle with his big family.
After finding fame from her career, Jolie Jones has used it to educate general people about recycling and technology's negative impact on humans. Levine and her husband, Stewart Levine, founded the organization Take It Back in 1990 to help create awareness regarding recycling.
Currently, Jolie Jones is focusing on educating people about the negative impact of wireless technology on human brains. Levine has embraced her role as an activist and has established the site Jolie Talks, where people can learn more about Electro Hypersensitivity.
Trivia
Jolie Jones Levine is the daughter of the famous Quincy Jones from his first marriage to Jeri Caldwell.
She has six-half siblings from her father's side among which, Rashida Jones, Kidada Jones, and Quincy Jones III are all active in the entertainment business.
She is a mother of two boys, Donovan Levine and Sunny Levine.
Get More Updates In News, Entertainment, Net Worth, and Wikis In eCelebrity Spy.