Judith Martin Net Worth - Income And Earnings As A Journalist And An Author
Judith Martin Net Worth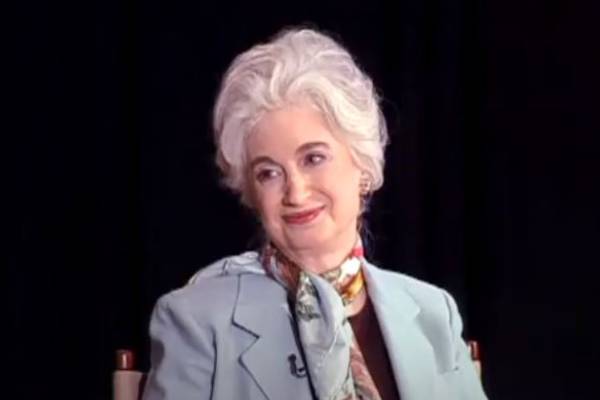 | | |
| --- | --- |
| Birth Name | Judith Sylvia Perlman |
| Birth place | Washington, D.C., U.S. |
| Profession | Journalist and Author |
| Nationality | American |
| Zodiac Sign | Virgo |
| Hair Color | Grey |
Judith Martin is one of the most famous American journalists. She is mostly known by her alias Miss Manners from her famous advice columns, where she answers questions about multiple subjects. Along with the column, she has written many books and provided knowledge about common etiquette.
From her very successful career as a journalist and author, Judith Martin's net worth comprises of the earnings from her book sales and her salary over the years.
Judith Martin Net Worth And Earnings
As mentioned above, Judith Martin's earnings as a journalist and the sales of her books take up a large portion of her total net worth. She is also an etiquette authority and has helped many general people learn about it.
Abby Huntsman Net Worth - Know The American Journalist's Income Sources
Income From Journalism
With a degree in English, Martin started her career in journalism by covering many social events at various embassies and also the White House. After this, she worked as a film and theater critic. She spent about twenty-five years at The Washington Post as a reporter, drama and film critic, and a feature writer and was one of the original members of the Style and Weekend sections.
While she gained experience from her earlier years covering major events, Judith gained fame after her advice column, "Miss Manners," became popular for its amazing content. This newspaper column started in 1978 and was distributed by Universal Click thrice-weekly. It gained massive public recognition within a short amount of time and was carried in more than 200 newspapers in the US and also in various other countries. In the column, Martin documented and provided advice about American manners and etiquette and also answered people's questions about various topics ranging from day to day life to how to be better in any situation.
While the content was not much liked by critics, normal readers were very excited about it and accepted her view of life and sent in questions and inquiries about various aspects of their life. Due to her popularity among the readers, she has continued to write about various topics and issues in society. From her long career as a journalist, Judith Martin's earnings must have been substantial. Also, she must have earned a huge sum from her very successful advice column.
Income As An Author
After gaining much success from her column, Judith continued her journey of sharing information about proper etiquette. She wrote many informative books about correct behavior and how to implement these things in one's life to live happily. She collaborated with illustrators and writers like Eric Denker, Gloria Karmen, and published many books over the years. Some of them, along with their prices, are listed below:
| | |
| --- | --- |
| Books | Prices |
| Miss Manners' Guide to Excruciatingly Correct Behavior | $14.98 (Hardcover) |
| Miss Manners' Guide to Domestic Tranquility | $47.64 (Hardcover) |
| Miss Manners' Minds Your Business | $11.35 (Hardcover) |
| Miss Manners' Guide to a Surprisingly Dignified Wedding | $10.74 (Kindle) |
| No Vulgar Hotel: The Desire and Pursuit of Venice | $19.99 (Hardcover) |
| Star-Spangled Manners | $18.95 (Hardcover) |
All of the Miss Manners books are available for purchase on Amazon, and some even have the audiobook versions of them. These books undoubtedly helped in the growth of Judith Martin's net worth, seeing her popularity among the general population.
Lifestyle
With the massive fortune she has accumulated over the years from her successful career, Judith Martin lives an enjoyable lifestyle with her husband, Robert Martin. She still resides in her hometown, Washington DC, even though she has traveled around the world. As an etiquette authority,  we can imagine her living her life with the epitome of grace. Also, her love for 19th-century micromosaic jewelry shows her way of living. As an author and a journalist, Martin has made life easier for many people through her books and articles, and we wish she, too, lives her life in happiness and total comfort.
Facts
Judith Martin is the daughter of Jacob Perlman and Helen Perlman and was born on September 13, 1938.
Her father was an immigrant from Bialystok and received his doctorate from the University of Wisconsin.
She has a degree in English from Wellesley College and has also received many honorary degrees.
She has two children, Nicholas Ivor Martin and Jacobina Helen Martin, with her husband, Robert.
Martin was awarded the National Humanities Medal for her contribution to society through her books and newspaper column. This is the nation's highest honor in humanities.
Explore more on eCelebrity Spy and get updates on Celebrity News, Wikis, Net Worth, and More.