Kaitlin Olson Net Worth - Salary From It's Always Sunny in Philadelphia & Other Projects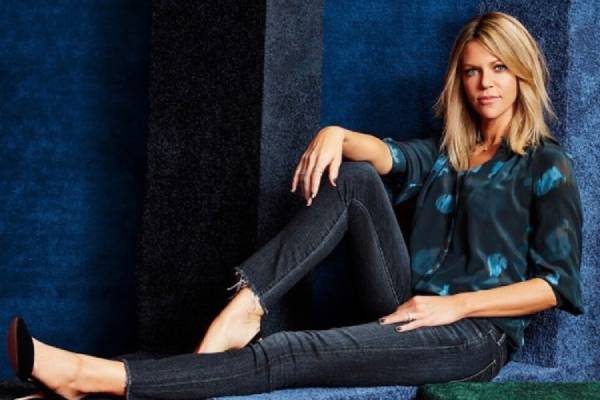 Kaitlin Olson is one of those celebrities well known in the industry for her many works. Having been a part of movies and TV shows since the year 2000, there is always something about her that is the talk of the town. One of them being Kaitlin Olson's net worth which has been estimated to be at least a few million on her own.
However when we talk about the combined worth of Kaitlin paired with her husband, Rob McElhenney, it amounts up to $50 million which is quite a bit, to say the least. However, one thing that bugs a fan's mind is how she has managed to earn so much and what her sources of income are. The answers of which can be found in this article.
Rob McElhenney Net Worth - Salary From It's Always Sunny in Philadelphia & Other Earning Sources
Net Worth And Sources Of Income
As stated prior Kaitlin Olson's net worth, which is the combined amount of her and her husband's, amounts up to $50 million. Many sites also claim for Kaitlin Olson's net worth on her own amounts to around $16 million and looking at how popular Kaitlin is, it might just be true. To have a better understanding of how much she may have earned and how she uses it all, have a look below.
Earnings As An Actress 
Kaitlin Olson is a wonderful actress who has appeared in a number of well-known television series. As such, the number of fans is quite huge. Some of her works include It's Always Sunny In Philadelphia, The Mick, and Flipped. Some of Kaitlin's other famous works include:
The Drew Carey Show
Brickleberry
Unsupervised
Curb Your Enthusiasm
Among several series, Kaitlin has also appeared and given her voice for a few movies like Finding Dori, The Heat and Arizona. Looking at how popular Kaitlin is paired with all the amazing roles she has played, we can expect Kaitlin Olson's salary to have been a generous amount.
However, according to Vanity Fair, Kaitlin was paid $1 million on a Quibi special.  
Charity work
Kaitlin is not only a wonderful actress but also a woman with a big heart. In fact, as the COVID-19 started to spread, Kaitlin Olson's husband, Rob McElhenney and herself set up a GoFundMe page to provide hunger relief to those who would not be able to fend for themselves.
With a target of $50,000, the couple donated $25,000 themselves and collected a total of $40,000 on the first day. As of now, the couple has collected almost $106,000. With the increase in the collected amount, the couple also made more donations that have surely made more than the expected result. This goes to show that the couple's golden heart is not only fueled from their own wishes but also from their fans.
Lifestyle
Back in 2017, the couple decided to put up their Sherman Oaks home for sale for $2.675 million and sold it in February of 2018 for $2.5 million. While it may not have been the requested amount, the couple surely got what the house was worth. Now it seems that the duo, along with Kaitlin Olson's children, Axel Lee McElhenney, and Leo Grey McElhenney, whose faces are usually hidden, is living a wonderful life together in their wonderful new home.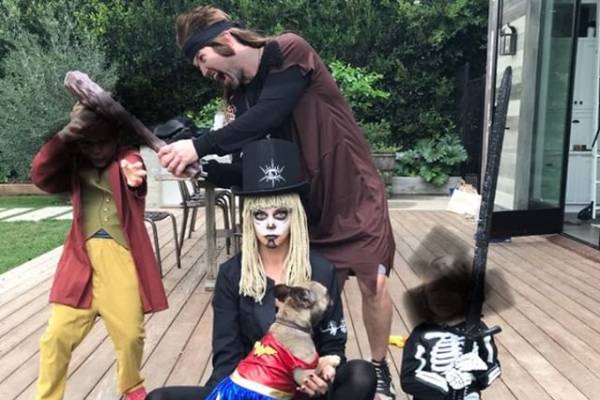 A quick look at Kaitlin's Instagram will show fans that Kaitlin loves spending time with her family and often takes time to travel to new places. We also see that she is not someone who likes to flaunt her wealth around and is always thankful for what she receives. This goes to show that Kaitlin Olson's net worth is something that she deserves and in the future, it is sure to see a rise.
Facts And Trivia
She has over 653K followers on Instagram as of now.
Has two beautiful puppies named Luke and Simon.
She has a Bachelors Degree in Theatre Arts from the University of Oregon.
Explore more on eCelebrity Spy and get updates on Celebrity News, Wikis, Net Worth, and More.