Kevin Nealon Net Worth - Was Seeking $4 Plus Million For His Home
Kevin Nealon Net Worth
$8.5 million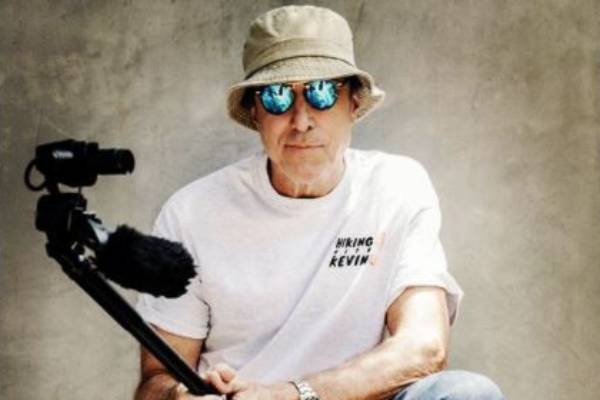 | | |
| --- | --- |
| Birth Name | Kevin Nealon |
| Birth place | St. Louis, Missouri, USA |
| Profession | Actor and Comedian |
| Nationality | American |
| Zodiac Sign | Scorpio |
| Hair Color | Brown |
American actor Kevin Nealon first found fame as a cast member and writer of the sketch comedy show Saturday Night Live. He then became a part of shows and movies like Hiller and Diller, Glenn Martin DDS, Walk of Shame, and Father of the Year. Nealon is also a voice actor and has voiced characters on numerous animated projects.
The talented comedian has had an illustrious career since the 1970s and has amassed a vast fortune. According to Celebrity Net Worth, Kevin Nealon's net worth is estimated to be $8.5 million.
Sam Elliott Net Worth - Income And Earnings From His Illustrious Career
Kevin Nealon Net Worth And Income Source
As mentioned above, Kevin Nealon has an estimated net worth of $8.5 million, which he accumulated as an actor. Nealon's total earnings also include the amount he earned from book sales and YouTube.
Income From Television
Kevin Nealon started his journey in the television world as a guest comic on the show, The Tonight Show Starring Johnny Carson. He had been doing stand-up for around six-years before he made his debut. At the same time, he also had a brief stint on Scarecrow and Mrs. King. Nealon also worked on the Late Night with David Letterman for a few years.
The talented comedian attracted attention due to his appearances on these shows and was offered comedic roles in many scripted comedy-dramas. He starred in series like The Edge, Champs, Hiller and Diller, Good Morning Agrestic, and Still Standing. He also had a big part on the CBS show Man with a Plan, which starred Matt LeBlanc. 
While he starred in popular sitcoms, Kevin mostly enjoyed doing stand-ups, so he worked on talk shows where he could perform in front of audiences. He played various parts on shows like Saturday Night Live, Late Night with Conan O'Brien, The Tonight Show with Jay Leno, and numerous others. He was also a writer on Saturday Night Live for a year and has also written a few episodes for Laugh Factory.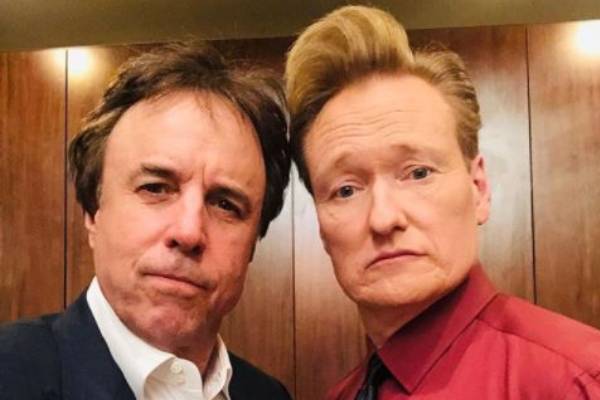 The popular comedian started his career in the entertainment business through a television show, so it is no surprise that Kevin has spent much of his time working on small screen projects. And while his earnings during the earlier years might have been small, the current salary he receives undoubtedly helped increase Kevin Nealon's net worth.
Income From Movies
Just like his television career, Kevin Nealon also made his big-screen debut in the late 1980s. He had a minor part in the movie Roxanne in 1987 but went on to play a significant part in the 1991 film All I Want for Christmas. Since then, the comedian has starred in more than twenty films, many of which were successful. A few of the movies and their respective box-office collection as per Rotten Tomatoes are listed below:
| | |
| --- | --- |
| Movies | Box-office Collection |
| All I Want for Christmas | $13.9M |
| Happy Gilmore | $38.8M |
| The Wedding Singer | $80.2M |
| Heartbreakers | $40.3 |
| Daddy Day Care | $104.1M |
| Grandma's Boy | $6.1M |
| You Don't Mess With the Zohan | $100M |
| Bucky Larson: Born to Be a Star | $2.3M |
| Just Go With It | $103M |
| Blended | $46.3M |
The talented actor's movie appearance is far fewer than his tv-appearances, but he must have earned a considerable sum for his work on these successful projects. Also, Kevin Nealon's net worth has been impacted by the bonus he received after a movie's box-office success.
Income From YouTube And Book Sales
While television and films are Kevin Nealon's primary source of income, he also has a YouTube channel, which helps increase his total earnings. On his channel, he hosts the show Hiking with Kevin, where he hikes with a celebrity, and the pair shares their experiences. 
Celebrities like Rosanna Arquette, Susan Yeagley, Brad Paisley, Adam Sandler, and Bella Thorne have hiked with Nealon and shared their stories on the series. Every video has garnered thousands of views, and the channel itself boasts more than 254K subscribers. 
According to Social Blade, Nealon's channel has estimated yearly earnings between $424 and $6.8K. While this amount might seem small compared to the salary he receives as an actor, Kevin's total income has been affected by it. And with the subscriber and video views count increasing day by day, we might see the actor pocketing a larger amount in the coming days.
The video-sharing platform YouTube is not the only place where Kevin has shared his experience as he published a book titled, Yes, You're Pregnant, But What About Me? in 2008. In the book, Nealon hilariously talked about his journey to become a first-time dad at an "old age," including his stories about aching joints, receding hairline, and cookie cravings.
The hilarious book shows the actor's side of the story while his wife was pregnant with their first child. Nealon's book can be purchased on Amazon and cost $14.00 for the hardcover version. Readers have praised it for its unusual content, and seeing the popularity; it is clear that Kevin Nealon earned a considerable sum from the book sales.
Lifestyle And Assets
Kevin Nealon has amassed a fortune of $8.5 million from his successful career and now enjoys a lavish lifestyle. The comedian lives in the Pacific Palisades neighborhood of Los Angeles with his wife, Susan Yeagley. According to Architectural Digest, the pair paid $4.35 million for a Mediterranean inspired house in 2019.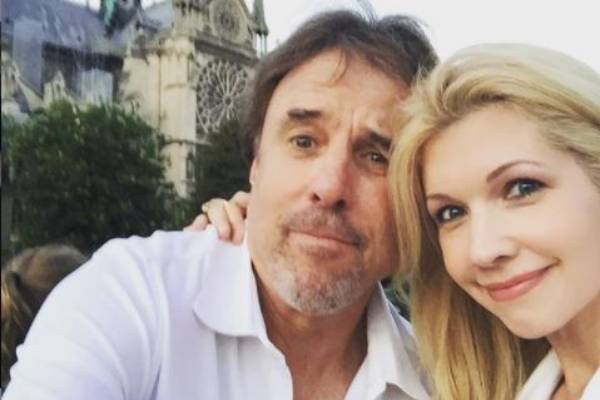 The Nealon couple previously owned a Georgian-inspired traditional house in the same area, which they sold a few months before purchasing their current property. They had bought the property in 2010 for $3.45 million and put it up for sale with a price tag of $5.3 million in 2016.
However, they could not find any potential buyers for years so, Nealon cut the price to $4.9 million and put it back on the market in 2018. Kevin and his wife sold the property in 2019 for $4.85 million. Looking at the price tags of the houses that Kevin has owned over the years, we can see that he lives comfortably.
Trivia
Kevin Nealon was born in Missouri on November 18, 1953.
He is one of the five children of Emmett F. Nealon and Kathleen M. Nealon.
His family lived in Connecticut till he was six, and then they moved to Germany. The family returned to the US, and Nealon completed his high school studies at St. Joseph High School.
He used to play guitar in bands during his high school days but took an interest in comedy while in college.
He became a vegan in 1989 and actively participated in the animal rights movement.
He got married to Susan Yeagley in September 2005 in Italy, and the pair have a son, Gable Nealon, together.
Get More Updates In News, Entertainment, Net Worth, and Wikis In eCelebrity Spy.