Laila Ali Net Worth - Look At Muhammad Ali's Daughter's Income And Earning Sources
Laila Ali Net Worth
$10 Million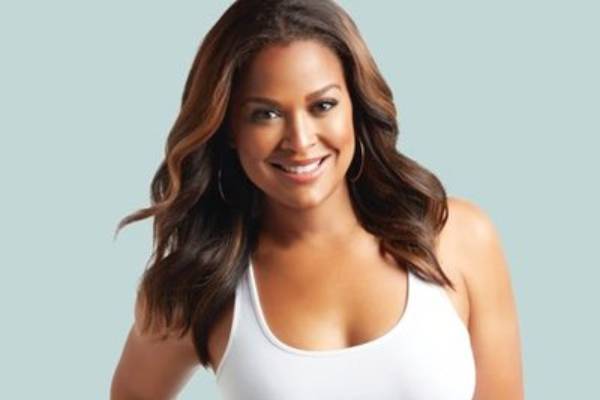 | | |
| --- | --- |
| Birth Name | Laila Amaria Ali |
| Birth place | Miami Beach, Florida |
| Profession | TV Personality and Former Professional Boxer |
| Nationality | American |
| Zodiac Sign | Capricorn |
| Hair Color | Brown |
Muhammad Ali's daughter, Laila Ali, is one of the former professional boxers to have retired undefeated in her career. She held the WBC, WIBA, IWBF, and IBA female super middleweight titles during her career.
Laila is the daughter of the famous American boxer, Muhammad Ali, and she followed her dad's footsteps to pursue the boxing career. She was active in professional boxing for ten years. Well, Laila Ali's net worth is estimated at $10 million, which she accumulated from her career.
Curtis Conway Net Worth - Salary And Contracts Of The Retired NFL Player
Net Worth And Earnings
Laila Ali made a grand fortune from her career and piled up a massive net worth of $10 million. Laila Ali's net worth comprises earnings from her boxing career, from TV shows and appearances, and many more. And as for her father, who was the highest-paid boxer in his prime, Muhammad Ali's net worth was estimated to be $50 million during the time of his death.
Keeping everything aside, let's get straight into Laila's sources of revenue.
Earnings As A Professional Boxer
As stated earlier, Muhammad Ali's daughter, Laila Ali, is a former professional boxer. Even after being one of the famous fighters, she did not make that lot of money from her boxing career.
Laila showed her interest in the game when she was in her early teens. She fought her first professional bout in Dec 1999 and won the match with a knockout during the first round.
With great dedication, Laila won her first eight matches in a streak. In 2001, she made history as one half of the first pay-per-view boxing broadcast of African-American female boxers.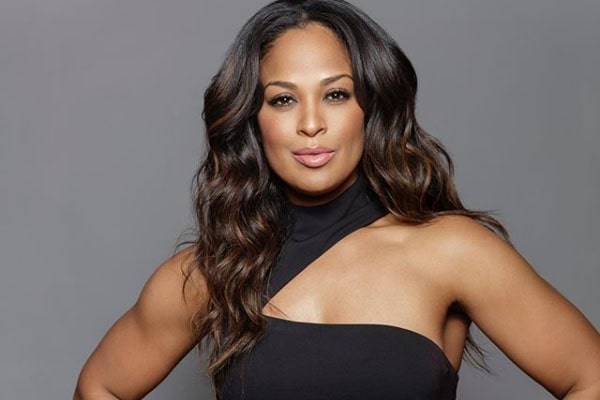 The former player fought 24 fights between 1999 and 2007 in which 21 matches were won by knockout. And as mentioned above, Laila held the WBC, WIBA, IWBF, and IBA female super middleweight titles and also the IWBF light heavyweight title.
No doubt, Laila was able to turn her luck as a professional boxer. And she surely was one of the popular athletes during her prime era.
Income From TV Shows
Thanks to Laila Ali's career outside the boxing, she has been able to cluster up money from TV shows, appearances, and from sales of her books.
Laila first played in an episode of 'The Jersey' in 2000 and on the show, One on One in 2001. Then, Ali appeared on the George Lopez show and Real Husbands of Hollywood, where she owned a gym.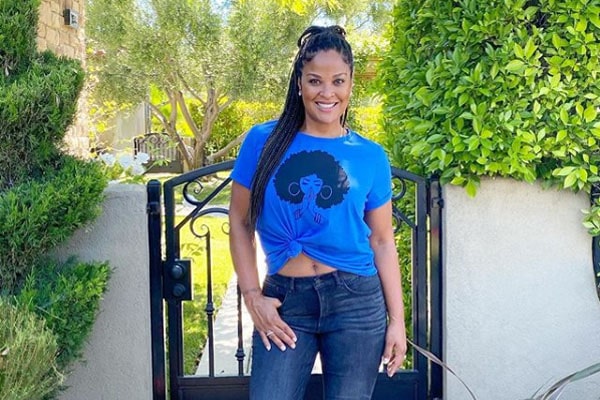 In mid-2007, Laila Ali participated in the fourth season of the TV show, Dancing with the Stars. Since they came in third, Laila and her dancing partner, Maksim Chmerkovskiy, probably received promising money from the show.
She had hosted the revival of American Gladiators with Hulk Hogan in 2008 and seemed to have made satisfying money too. Plus, Laila Ali hosted reality shows like The N's Student Body, Everyday Heath, All In with Laila Ali, and Late Night Chef Fight that probably paid her well.
Earnings From Laila Ali Lifestyle
Laila Ali has her website called "Laila Ali Lifestyle," where she shares her best strategies for upgrading health and developing the mindset of a champion. She also shares her recipes for making healthy foods.
The website sells products related to skincare, spice blends, power proteins, and many more. Some of the products with its respective prices are listed down below:
| Products | Price |
| --- | --- |
| Spicy Pepper Blend | $10.99 |
| Ultimate Beauty Bundle | $349.00 |
| 14-Day Ultimate Cleanse Kit | $149.00 |
| Food For Life Gift Set | $59.00 |
We assume Laila Ali's majority net worth comprises of her income from sales of her products. Her fans and followers are probably the favorite ones to buy these products.
Earnings As An Author
Laila Ali is also an author by profession. She has written two books called Reach! Finding Strength, Spirit, and Personal Power and Food for Life: Delicious & Healthy Comfort Food from My Table to Yours! The book, Reach! Finding Strength, Spirit, and Personal Power's motive is to inspire young people.
The first book costs you $6.99 for Kindle-edition and $12.99 for Paperback, whereas you can get other at $15.99 for Kindle-edition and $17.55 For Paperback on Amazon, respectively.
Therefore, Laila seems to be making a profitable fortune from the sales of her books. Who knows, she could author more books in the upcoming days that can change people's lifestyles.
Splendid Lifestyle Of Laila Ali
With a $10 million net worth, Laila Ali is living a splendid lifestyle with her husband and children. She is very conscious when it comes to foods and health. Laila has retired from boxing, but she has never quit to be fit.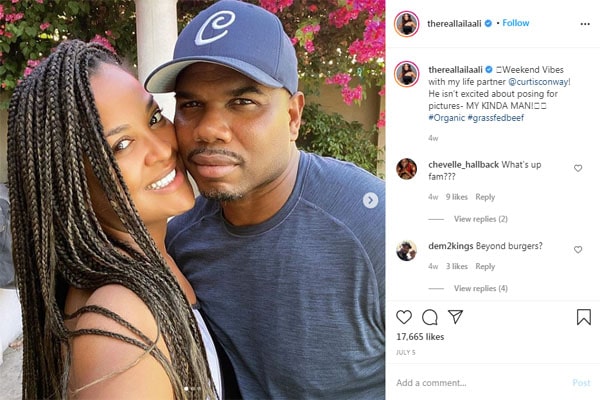 Going through Laila Ali's Instagram, she always shares posts related to good health and food. She is undoubtedly living a very comfortable lifestyle with her family.
Facts and Trivia
Laila Ali was born on Dec 30, 1977, in Miami Beach, Florida.
She is the youngest daughter in the family and has eight siblings in total.
Laila's dad, Muhammad Ali, passed away on June 3, 2016.
She married her ex-husband, Johnny McClain, in 2000 but divorced in 2005.
Then, Laila married former NFL player Curtis Conway in 2007 in Los Angeles. She is the step-mom to his three children.
She also has a son and daughter named Curtis Muhammad Conway Jr. and Sydney J. Conway, with Curtis, born in 2008 and 2011, respectively.
Laila Ali is also an Instagram star and has more than a million followers.
Explore more on eCelebrity Spy and get updates on Celebrity News, Wikis, Net Worth, and More.