Lindsey Vonn Net Worth - Look At The Olympic Gold Medalist's Income And Earning Sources
Lindsey Vonn Net Worth
$12 million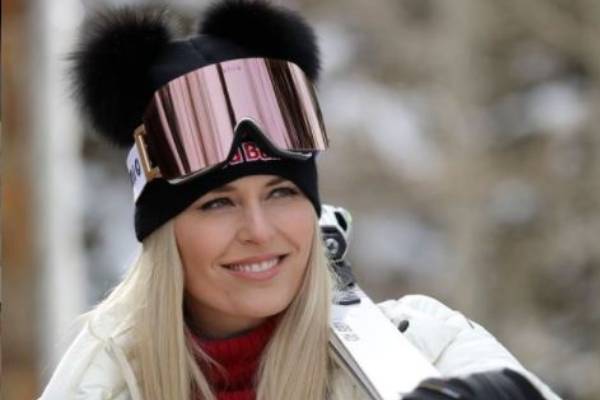 | | |
| --- | --- |
| Birth Name | Lindsey Caroline Kildow |
| Birth place | St. Paul, Minnesota, USA |
| Profession | Professional Skier |
| Nationality | American |
| Zodiac Sign | Libra |
| Hair Color | Blonde |
Lindsey Vonn is an American ski racer who is best known for her remarkable accomplishments in international competitions. She has won several World Cup championships and Olympics gold medals during her long and successful career.
With numerous championship titles to her name, the American skier has not only gained fame but also earned millions from her career. According to Celebrity Net Worth, Lindsey Vonn's net worth is estimated to be $12 million.
Lindsey Vonn Net Worth And Earnings
As mentioned above, Lindsey Vonn has an estimated net worth of $12 million, most of which comes from her earnings as an alpine skier. Other sources like Wealthy Gorilla suggests that Vonn's net worth is around $6 million. Whatever might be the real numbers, there is no doubt that the famous professional athlete has earned a fortune from her career and various endorsement deals.
Income As An Alpine Skier
Lindsey Vonn learned how to ski from her grandfather, Don Kildow, as a child. By seven, she had already skied in Colorado, Oregon, and Minnesota year-round. Vonn joined the Ski Club Vail, where she took lessons with many other students. During her first year at the club, the Alpine skier skied under coach Colby S. Scudder in the club's Gravity Corps pre-age-class program, who helped sharpen her skills.
After skiing at the Vial for many years, Lindsey participated in tournaments around the world and became the first American athlete to win the "Cadets" slalom events in Trofeo Topolino di Sci Alpino in Italy, alongside Will McDonald. Vonn then made her Olympic debut at seventeen at the 2002 Winter Olympics and placed sixth in the combined category.
Lindsey continued to participate in various competitions, including FIS Alpine Ski World Cup, Winter Olympics, and Alpine World Ski Championships. She has won eight World Cup season titles in the downhill discipline, four World Cup overall championships, and a gold medal in the 2010 Vancouver Olympics.
As one of the most decorated professional athlete, the American alpine skier has earned millions in prize money. During the 2018 season, she reportedly pocketed $264K in prize money for participating in events under International Ski Federation. While she has retired from her career due to multiple injuries, there is no doubt that Lindsey Vonn's net worth has been heavily influenced by the prize money she received throughout her successful career.
Income From Brand Endorsements And Partnerships
Like many other professional athletes, Lindsey Vonn has also been sponsored by several brands. She has endorsement deals with brands like Bounty, Beats by Dre, Red Bull, Rolex, and Hersey, among others. These deals not only helped the skier gain audience among the general audience but also helped increase her total net worth.
During her career, the Austrian sportswear company HEAD was her equipment sponsor. After retirement, Vonn collaborated with the brand to launch her own skiwear line named Lindsey Vonn x Legacy. The clothing line includes products like jackets, pants, sweaters, and bodysuits. For those interested, these items are available on Head's official website.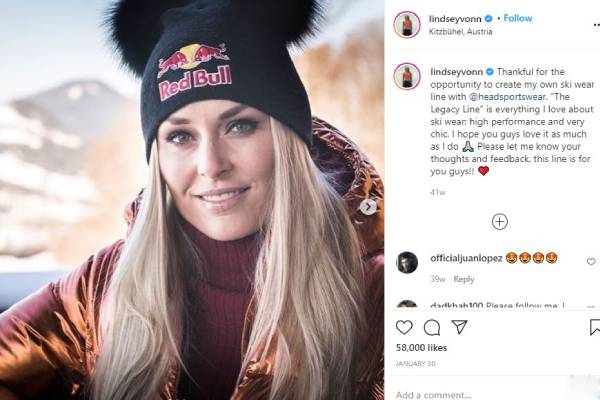 Before she collaborated with the sportswear company, the American athlete had launched her ski gear collection with the US sportswear brand Under Armour. Both of these clothing lines performed well, which in turn helped increase Lindsey Vonn's net worth.
Income From Book Sales And Television
Lindsey Vonn is among the world's most successful alpine skiers, and as a result, her life has been under scrutiny for a long time. She has used various platforms to tell her story to her fans throughout the years but is set to release her tell-all memoir, Rise: My Story, in October 2021. Vonn's fan can secure a copy of the book by pre-ordering it.
The American athlete had previously written a book titled Your Natural Beauty, Eat Clean, and Harness Your Power. In the book, Lindsey talked about her fitness regimen and the challenges she faced, including illness, injuries, and depression. The book, which cost $16.04 for a hardcover copy, was very popular among her fans, and the sales of the book helped raise Vonn's net worth.
Bode Miller Net Worth - Income And Earnings As A Ski Racer
Talking about Lindsey's life story, in 2019, HBO released the documentary about her titled Lindsey Vonn: The Final Season. The show covered the skier's journey to worldwide fame as a child prodigy and her final World Championship season. In addition to this, Vonn is the host of an unscripted canine competition series called The Pack. The show is set to premiere on Amazon's Prime Video on the 20th of November 2020. 
While she might have retired from her skiing career, Lindsey Vonn's net worth has seen considerable growth in recent years. She has continued to work in various fields, including television and writing, and has earned a significant amount from these ventures.
Lifestyle And Assets
Lindsey Vonn has earned millions from her career as an alpine skier and various other business ventures. As a result, she now lives a lavish lifestyle in Los Angeles. She previously lived with her ex-fiancé, P. K. Subban, who has a net worth of $35 million. The pair used to live in a beautiful contemporary villa in Los Angeles, which they bought for $6.75 million in May 2020. Subban and Vonn ended their relationship in December 2020.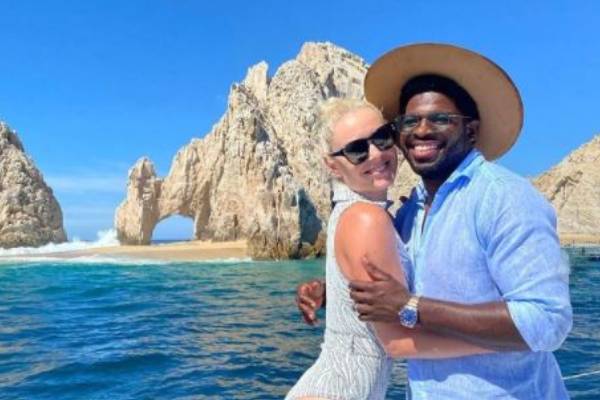 The LA house is one of the few ones that Lindsey invested in throughout the years. She previously owned a home in Vail, Colorado, which she bought for $3.8 million in 2014. She put it up for sale in 2019 with a price tag of $6 million but lowered it to $5 million the following year. 
Vonn also had a home in West Hollywood, which was listed for $3.65 million in 2018, according to Variety. It is unclear if the house is still on the market. On the other hand, Linsdey's Sherman Oaks home, for which she paid $2.6 million in 2017, was up for sale with a $3 million price tag. Looking at the expensive taste in houses, there is no doubt that the American athlete lives a lavish lifestyle.
Trivia
Lindsey Caroline Kildow was born in Minnesota on October 18, 1984.
Her father is Alan Lee Kildow, who had won a national junior title, and her mother is Linda Anne Kildow.
She studied at the University of Missouri High School through an online program.
She was previously married to fellow US skier Thomas Vonn. Their divorce was finalized in 2013, and Lindsey went on to date golfer Tiger Woods.
Get More Updates In News, Entertainment, Net Worth, and Wikis In eCelebritySpy.