P.K. Subban Net Worth - One Of The Highest Earners In The Hockey League
P. K. Subban Net Worth
$35 million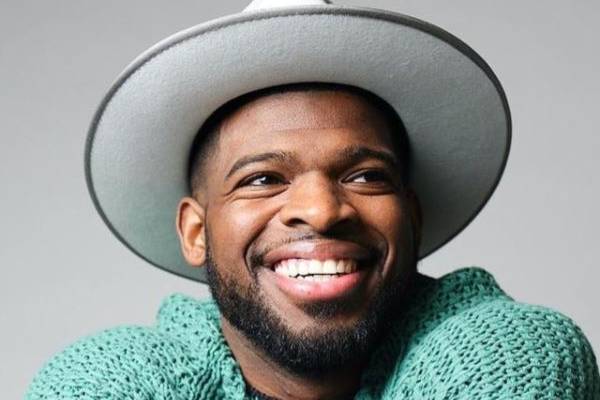 | | |
| --- | --- |
| Birth Name | Pernell-Karl Sylvester Subban |
| Birth place | Toronto, Ontario, Canada |
| Profession | Ice hockey player |
| Nationality | Canadian |
| Zodiac Sign | Taurus |
| Hair Color | Black |
Canadian ice hockey player P. K. Subban started his professional career in 2009 and now plays for the New Jersey Devils. He has played in the NHL for years and has been part of teams like Montreal Canadiens and Nashville Predators as a defenseman.
The Canadian defenseman has found fame for his skills on the hockey rink and has also earned millions from his career. According to Celebrity Net Worth, P. K. Subban's net worth is estimated to be $35 million, which comprises his salary and earnings from various endorsement deals.
P. K. Subban Net Worth And Income Source
As stated above, P. K. Subban has amassed a fortune of $35 million from his career as an ice hockey player. His total net worth also includes his earnings as a national team player and various endorsement deals.
Income As An NHL Player
P. K. Subban played for the Belleville Bulls of the Ontario Hockey League (OHL) during his junior career. He was drafted by the Montreal Canadiens at the NHL Entry Draft in 2007 but completed his four-year junior career. During this time, Subban was also part of the Canadian national team and won two World Junior Championships.
Only two weeks after his last game in his junior career, Subban signed a three-year entry-level contract with Montreal Canadiens, which was reportedly worth $2.625 million. He played numerous games for the team and even scored a hat-trick in a game, making him the first Canadian rookie defenceman to accomplish the feat. He played in eighty-one games during the 2011-12 season but sat out of the first four-game in the following season since he was a restricted free agent.
In January 2013, P. K. Subban signed a two-year contract with the Canadiens worth $5.75 million. He continued to play several games during the 2013-14 season and became an unrestricted agent again after the end of the season. Subban and his team then asked for a one-year contract worth $8.5 million but was offered a year deal worth $5.5 million. 
Eventually, it was announced that P. K. had signed a $72 million, eight-year deal which included a no-trade clause till July 2016. However, in June 2016, Subban was traded to Nashville Predators in exchange for Shea Weber. He spent two years with the team and was traded to the New Jersey Devils in June 2019. Throughout his career, P. K. Subban's salary continued to rise, and given below are some of his yearly earnings as stated in the Spotrac:
| | |
| --- | --- |
| Team / Year | Earnings |
| Montreal Canadiens / 2009-10 | $87.5K |
| Montreal Canadiens / 2010-11 | $875K |
| Montreal Canadiens / 2011-12 | $875K |
| Montreal Canadiens / 2014-15 | $7M |
| Montreal Canadiens / 2015-16 | $7M |
| Nashville Predators / 2016-17 | $11M |
| Nashville Predators / 2017-18 | $11M |
| Nashville Predators / 2018-19 | $10M |
| New Jersey Devils / 2019-20 | $10M |
The Canadian athlete has amassed a fortune from his time as a defenseman in the NHL. With him earning millions of dollars per season, there is no doubt that P. K. Subban's net worth has benefitted heavily from it.
Income From Endorsement Deals And Business Ventures
As one of the most recognizable ice hockey players in the current scene, P. K. Subban has signed endorsement deals with numerous companies. He has promoted products from brands like Samsung, Bridgestone, Air Canada and is also the spokesperson for the RW-CO's men's suit line. He signed a deal with Adidas in 2017 and has since endorsed the famous sportswear brand.
Along with his professional ice hockey career, Subban has also tried his hand in a business venture and created his marketing and production company. He has used his own company to maintain professional relationships with various brands. He recently teamed up with NBA Sports and produced a television special called P. K. Subban's All-Star Special.
While he continues to earn millions every year from his ice hockey career, the Canadian athlete has made smart investments in recent years. As a result, his income has seen a steady growth every year, which has helped increase P. K. Subban's net worth.
Lifestyle And Assets
Like many other athletes, P. K. Subban has earned millions from his career and now enjoys a lavish lifestyle. Subban and his ex-fiancée Lindsey Vonn lived in a beautiful house in Beverly Hills, California, before their separation in December 2020. The pair had bought their home in May 2020 and reportedly paid $6.75 million for the property.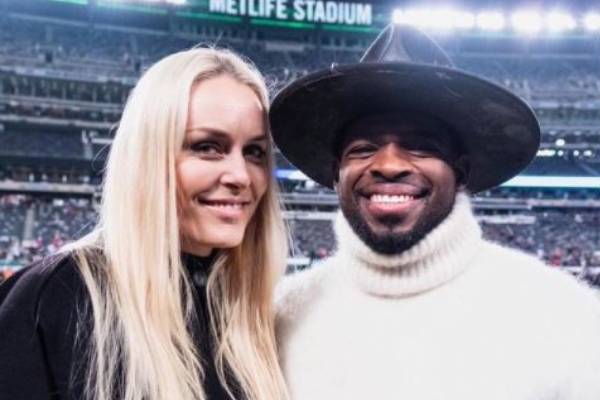 While he is living comfortably, Subban has not forgotten to give back to society. He has donated to several charities throughout the years and even committed to raising $10 million for the Montreal Children's Hospital. Looking at the amount he has contributed and the causes he supports, it is clear that P. K. Subban is generous in nature.
Trivia
Pernell-Karl Sylvester Subban was born in Toronto, Ontario, on May 13, 1989.
His parents, Karl Subban and Maria Subban, both immigrated to Ontario in the 1970s.
He grew up in Rexdale alongside his siblings, Nastassia Subban, Jordan Subban, Natasha Subban, and Malcolm Subban.
His brothers are also ice hockey players and played for the Belleville Bulls.
Get More Updates In News, Entertainment, Net Worth, and Wikis In eCelebritySpy.