Gloria Allred Net Worth - How Much Does She Charge For A Single Case?
Gloria Allred Net Worth
$20 million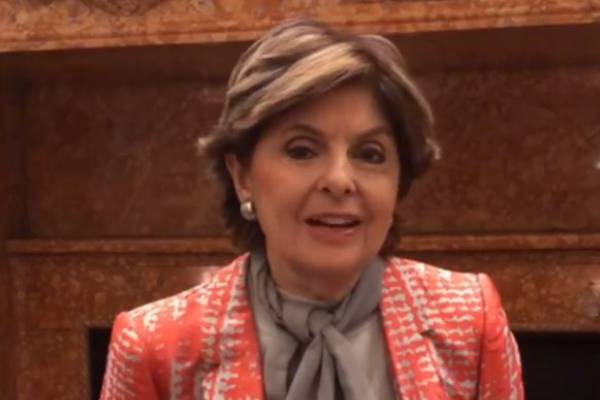 | | |
| --- | --- |
| Birth Name | Gloria Rachel Bloom |
| Birth place | Philadelphia, Pennsylvania, USA |
| Profession | Attorney, Human Rights Activist |
| Nationality | American |
| Zodiac Sign | Cancer |
| Hair Color | Brown |
American attorney Gloria Allred is a well-known individual who has worked on many high-profile cases in a career spanning more than four decades. She is best known for taking controversial cases involving the protection of women's rights and has been inducted into the Women's Hall of Fame for her works.
Along with finding immense success in her cases, the popular women's rights activist has also amassed an enormous fortune from her career. According to Celebrity Net Worth, Gloria Allred's net worth is estimated to be around $20 million. Much of her wealth comes from the amount she charges for a single case.
Alan Dershowitz Net Worth - Earning As A Lawyer, Jurist, And Political Commentator
Gloria Allred Net Worth And Income Source
As mentioned above, Gloria Allred has an estimated net worth of $20 million from her career as an attorney. Her earnings comprise the amount she charges her clients per case and her previous career as a teacher.
Income From Early Career As A Teacher
Long before her high-profile career in the law sector, Gloria Allred worked as a teacher at various high schools in Philadelphia and Los Angeles. Allred attended the University of Pennsylvania and earned a bachelor's degree in English in 1963. She then started working as a teacher at the Benjamin Franklin High School in Pennsylvania.
Soon after, Allred started working on her graduate degree at New York University and earned her master's degree. She then moved to Los Angeles and taught at Fremont High School and Jordan High School before enrolling in law school in 1968.
While the popular attorney's career in academics was short-lived, she must have loved teaching high school children. Also, even though her salary as a teacher might have been low compared to her current earnings, Gloria Allred's net worth must have benefitted from it.
Income As An Attorney
Gloria Allred joined the Southwestern University of Law but later transferred to Loyola University School of Law. After graduation, she was admitted to the State Bar of California and started working after passing the bar.
In 1976, Allred and fellow Loyola graduates Nathan Goldberg and Michael Maroko founded the law firm Allred, Maroko & Goldberg. Along with leading the law firm, Gloria also represented several clients and has successfully won many high-profile cases.
One of the earliest and most talked-about cases that the attorney was part of was the lawsuit against a Los Angeles restaurant where Gloria represented lesbian activists Zandra Rolon and Deborah Johnson. The lawsuit was filed after the owner denied the couple service in a booth reserved for romantic couples.
Additionally, Gloria Allred is also known for representing many clients against well-known personalities. She has worked on lawsuits against celebrities like R. Kelly, Arnold Schwarzenegger, Tommy Lee, and Sacha Baron Cohen.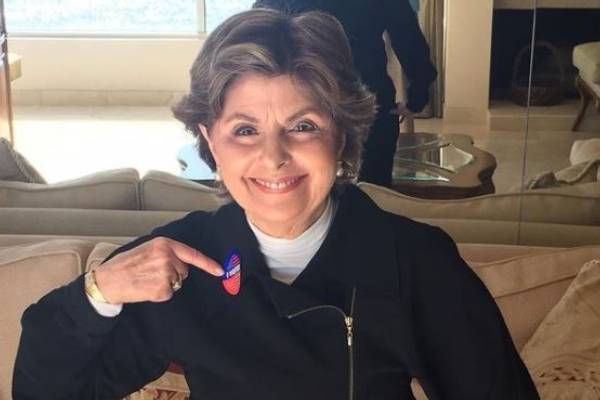 According to Vanity Fair, Gloria reportedly charges $1,200 per hour, but she does not charge some of her clients. Nevertheless, there is no doubt that the popular attorney has amassed a fortune from her career. Her earnings also include the amount she won from various lawsuits, including the $20K and a public apology from former state Senator John Schmitz in 1986 after describing her as a "slick butch lawyeress" in 1981.
The total amount she might have pocketed after winning several cases for her clients has undoubtedly helped increase Gloria Allred's net worth. And with her working on many other high-profile cases, it won't be a surprise if we see considerable growth in Allred's wealth in the coming years.
Income From Books, Radio Shows And Television Appearances
Like several other notable personalities, Gloria Allred has also published her memoir titled, Fight Back and Win: My Thirty-Year Fight Against Injustice And How You Can Win Your Own Battles. In the book, Allred shares empowering life lessons and her own experiences working as an attorney. Her memoir can be bought on Amazon, and the paperback version of the book costs $23.01.
Additionally, Allred has appeared in numerous television shows and movies as herself. She was part of the series, We the People With Gloria Allred and even produced tv movies, Girl Fight and A Girl Like Me: The Gwen Araujo Story.
The American attorney also co-hosted a talk show with Mark Taylor on the radio station KABC in Los Angeles. She was on the radio show for fourteen years and was undoubtedly paid handsomely for her work. And even though her earnings from these works might have been smaller than her income as an attorney, Gloria Allred's net worth must have benefitted from it.
Lifestyle And Assets
As one of the most popular civil rights activists and attorneys in the US, Gloria Allred has accumulated a fortune and now enjoys a lavish lifestyle. According to Virtual Globetrotting, she owns a house in Malibu, California. She reportedly paid $5.6705 million for the property in 2008. Allred also owns condominium units around the LA area.
Trivia
Gloria Rachel Allred was born as Gloria Rachel Bloom on July 3, 1941, in Philadelphia, Pennsylvania.
She is the only child of Morris Bloom, a salesman, and Stella Bloom, a housewife.
Gloria married her first husband, Peyton Huddleston Bray Jr., while they were in college. The marriage did not last long, but Allred had her only child, Lisa Bloom, with Peyton.
She then married William Allred in 1968 and took his last name. Even after their divorce in 1987, Gloria retained her married name.
Get More Updates In News, Entertainment, Net Worth, and Wikis In eCelebritySpy.