Mark Geragos Net Worth - Is He One Of The Richest Lawyers In The World?
Mark Geragos Net Worth
$25 million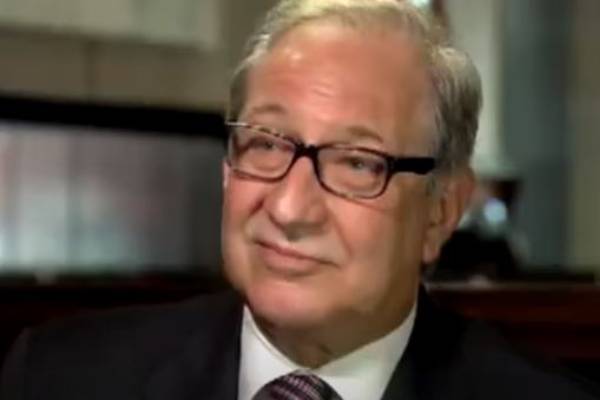 | | |
| --- | --- |
| Birth Name | Mark John Geragos |
| Birth place | Los Angeles, California, USA |
| Profession | Lawyer |
| Nationality | American |
| Zodiac Sign | Libra |
| Hair Color | Grey |
American lawyer Mark Geragos has found much fame as a criminal defense lawyer. He works as the managing partner at the law firm Geragos & Geragos and has represented controversial clients like Susan McDougal and Scott Peterson. He has also worked on cases for many celebrities and found major success in his career.
The famous criminal defense lawyer started his career in the 1980s and has since amassed a fortune from his works. According to Celebrity Net Worth, Mark Geragos's net worth is estimated to be around $25 million. Much of his wealth comes from his work as a lawyer and as the managing partner of his law firm.
Mark Geragos Net Worth And Earning Source
As stated above, Mark Geragos has an estimated net worth of $25 million from his career as a criminal defense lawyer. He also pockets a considerable sum from his work as a managing partner for Geragos & Geragos.
Alan Dershowitz Net Worth - Earning As A Lawyer, Jurist, And Political Commentator
Income As A Lawyer And Managing Partner Of Law Firm
Mark Geragos studied at Haverford College and earned his bachelor's degree, double majoring in sociology and anthropology, in 1979. Geragos received his Juris Doctor degree from Loyola Law School and then, in 1983, was admitted to the State Bar of California. Geragos passed the bar and started working soon after.
Throughout his legal career, which spans around four decades, Geragos has worked on many high-profile cases, including the federal class-action lawsuits against AXA and New York Life Insurance. The two separate cases settled for more than $37.5 million. He also represented Susan McDougal, a convicted Whitewater figure, and managed to secure a presidential pardon in 2001.
Along with Susan, Mark has also represented notable clients like Winona Ryder, Michael Jackson, Greg Anderson, and Chris Brown. Since he was part of the legal team of celebrities, Mark Geragos's net worth must have seen a considerable growth at the time.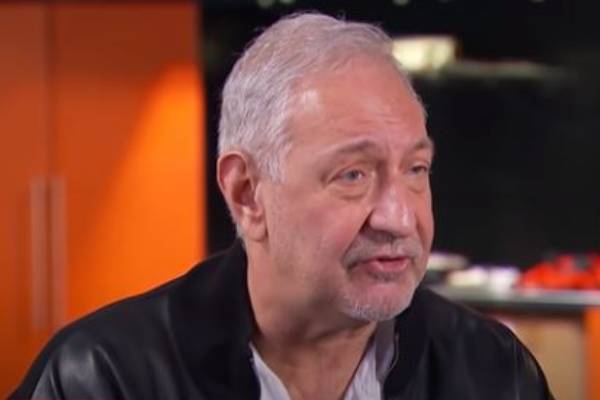 Not only as an attorney, but Mark Geragos also earns a significant amount as the managing partner of the Geragos & Geragos, where he oversees the criminal defense and civil litigation side. The law firm is owned by Mark and his investment partner, Brian S. Kabateck, an attorney.
From all of the work he has done in the law sector, the criminal defense lawyer has amassed a fortune. Also, Mark Geragos's net worth includes his earnings as a restaurant owner, which he co-owns with his business partner, Brian S. Kabateck.
Income From Television Appearances And Book Sales
Like many other lawyers, Mark Geragos has also had many television appearances. He has worked as a correspondent and legal analyst on CNN's CNN Newsroom and Anderson Cooper 360°. He has appeared on several other talk shows and is also an executive producer of the show, Notorious.
Mark has also shared his experiences as a lawyer, and the things he has learned about the American justice system in the book, Mistrial: An Inside Look at How the Criminal Justice System Works...and Sometimes Doesn't. He wrote the book in collaboration with attorney Pat Harris and was published in 2013. For those interested, the book is available for purchase on Amazon and cost $17.00 for a paperback version.
Unlike the millions he might have earned as a criminal defense lawyer, Mark Geragos's earnings from the television appearances and book sales might be smaller in comparison. Nevertheless, Geragos's net worth must have benefitted from the amount he pocketed from these ventures.
Lifestyle And Assets
With a net worth of $25 million to his name, Mark Geragos is listed as one of the richest practicing lawyers and enjoys a lavish lifestyle. According to virtualglobetrotting, he owns a mansion in La Canada Flintridge, California, where he lives with his wife, Paulette Geragos, and their children.
Mark Geragos's lavish lifestyle can also be viewed through the assets he owns. He reportedly has a private jet that Geragos and his business partner Brian S. Kabateck jointly own. However, in 2017, the partners had privately sorted out a $10 million dispute over the jet.
Looking at the property and other assets that he owns, we can see that the popular criminal defense lawyer, Mark Geragos, lives comfortably.
Trivia
Mark Geragos was born as Mark John Geragos, on October 5, 1957, in Los Angeles, California.
Geragos continues to maintain a close relationship with the Armenian community and has worked on cases related to the Armenian Genocide.
He is married to jewelry designer Paulette Geragos, and they have two children, Teny Geragos and Jake Geragos.
Get More Updates In News, Entertainment, Net Worth, and Wikis In eCelebritySpy.