Michael Malone Net Worth - Reported Salary Of $2 Million And Other Income Sources
Michael Malone Net Worth
$8 million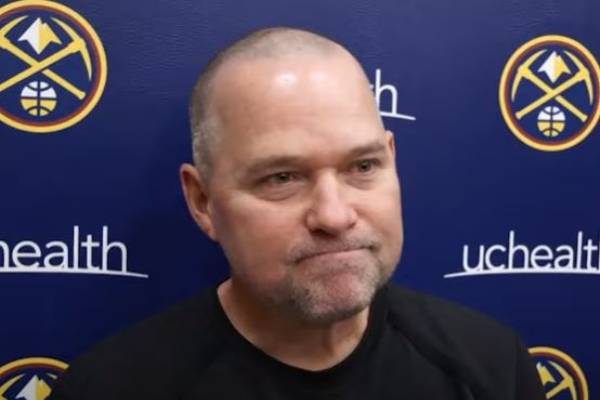 | | |
| --- | --- |
| Birth Name | Michael Malone |
| Birth place | Queens, New York, USA |
| Profession | Professional Coach |
| Nationality | American |
| Zodiac Sign | Virgo |
Michael Malone is a professional basketball coach who is currently working as the head coach for the NBA team, Denver Nuggets. He previously coached college and high school teams and professional teams like Cleveland Cavaliers, New York Knicks, and Sacramento Kings.
The Denver Nuggets' head coach has been part of the NBA scene since 2001 and has already amassed a fortune. According to Celebrity Net Worth, Michael Malone's net worth is estimated to be around $8 million, which mostly comprises of his earnings from his coaching career.
Doc Rivers Net Worth - Has A Reported Salary Of $10 Million
Michael Malone Net Worth And Earnings
As mentioned above, Michael Malone has an estimated net worth of $8 million, most of which comes from his earnings as a professional basketball coach. He reportedly earns around $2 million per year as the head coach, which amounts to his total net worth.
Income From His Earlier Coaching Career
Michael Malone grew up playing basketball and was part of the college team while attending Loyola University in Maryland. He appeared in 107 games for the Loyola Greyhounds men's basketball team and played as a point guard. During his time at the university, Malone was also assisting the high school coach at Friends School of Baltimore, which was his first coaching experience.
Malone graduated from Loyola in 1993 and was immediately hired as an assistant coach for the men's basketball team under Greg Kampe, from Oakland University. After working there for two years, he was set to start training to join the police force but was offered a position at Providence College. He was an assistant coach under Pete Gillen for the college team for three years. He went on to work as the director of men's basketball administration for the University of Virginia.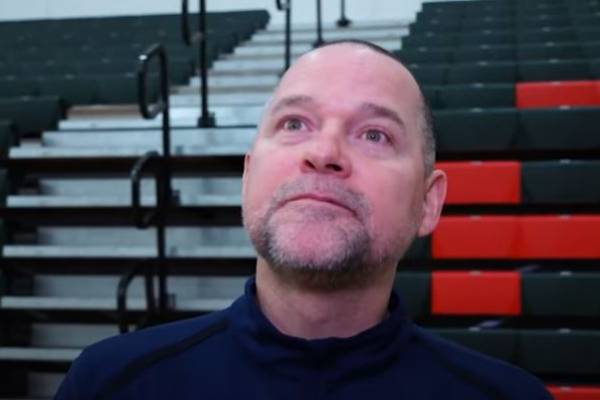 Throughout his time as a part of the coaching staff at these universities, the American coach led his teams to numerous wins. In addition to team victories, he also gained experiences which were valuable in the future. And along with experiences, he must have been pocketed a significant amount, which undoubtedly helped increase Michael Malone's net worth.
How Much Does Michael Malone Earn From His NBA Career?
After spending around seven seasons at the high school and college basketball scene, Michael moved to NBA and started working as a coaching associate for the New York Knicks in 2001. He worked with the players, coaching staff, and other Knicks employees, for two years and was then promoted to assistant coach. Malone then worked as an assistant coach for the Cleaveland Cavaliers for five years and helped lead them to five consecutive playoff appearances.
Michael Malone continued his journey as an assistant coach with New Orleans Hornets during the 2010-11 season and then the Golden State Warriors for the 2012-13 season. When he was with the Warriors, Malone's salary was reportedly $2.25 million, which made him the highest-paid assistant coach at the time.
For the 2013-14 season, Michael was the head coach for the Sacramento Kings as he had signed a two-year contract worth $4.5 million in June 2013. However, the Kings fired him from his position after a poor start in the following season. He then joined the Denver Nuggets as the team's head coach and signed a three-year deal. He signed a contract extension in 2019, but details about the deals were not revealed.
The famous coach has continued to lead his teams to several victories. And for all the hard work, he has been paid handsomely by the Nuggets every year. And as stated earlier, according to Celebrity Net Worth, Malone's salary per year is estimated to be $2 million. This earning has helped make a massive impact on Michael Malone's net worth.
Lifestyle And Assets
Like many other NBA personnel, Michael Malone has amassed a humongous fortune from his coaching career and now enjoys a lavish lifestyle. Since he is the head coach for Denver Nuggets, Malone is currently based in Denver. Little is known about his home life; however, he had been vocal about missing his family while staying in the NBA bubble.
Michael previously lived in California and owned a house in Granite Bay. According to the Los Angeles Times, he had paid $1.24 million for the five bedrooms and five bathrooms house in 2013. He put up the property for sale in June 2015 for $1.3 million. It was sold for $1.265 million in December of the same year. While there is no information about his current residence, there is no doubt that Michael and his family live comfortably.
Trivia
Michael Malone was born in Queens, New York, on September 15, 1971.
His father, Brendan Malone, is also an NBA coach. The duo became the second father-son pair to head coach an NBA team.
He is part of the coaching staff of the Serbian national team as a consultant.
He is married to Jocelyn Malone, and the couple is parents to two daughters.
Get More Updates In News, Entertainment, Net Worth, and Wikis In eCelebritySpy.