Doc Rivers Net Worth - Has A Reported Salary Of $10 Million
Doc Rivers Net Worth
$50 million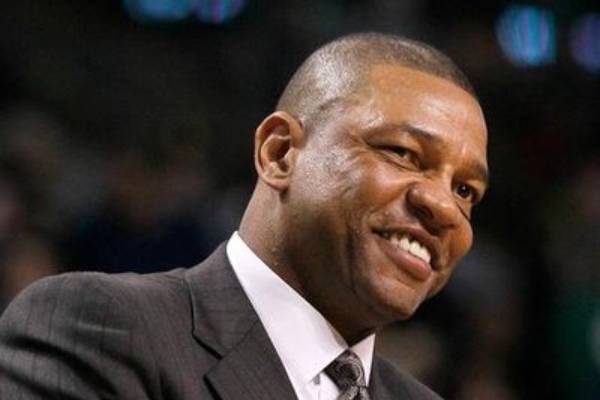 | | |
| --- | --- |
| Birth Name | Glenn Anton Rivers |
| Birth place | Chicago, Illinois, USA |
| Profession | Former Basketball Player and Coach |
| Nationality | American |
| Zodiac Sign | Libra |
Glenn Anton Rivers, better known as Doc Rivers, is one of the most popular basketball coaches and retired NBA players. He first impressed the fans due to his abilities on-court but gained much more fame as an NBA coach.
The American athlete started his NBA career in the early 1980s and earned a considerable sum from his time as a player. According to Celebrity Net Worth, Doc Rivers' net worth is estimated to be $50 million, most of which includes his earnings as an NBA coach.
Phil Jackson Net Worth - Earning As A Former Basketball Player And Later Turned Coach
Doc Rivers Net Worth And Earnings
As stated above, Doc Rivers's net worth is estimated to be $50 million. He amassed this massive fortune from his time as an NBA player and then a coach for various NBA teams. However, The Richest states that Rivers' net worth is around $16 million. While the numbers are drastically different, there is no doubt that the former player has earned millions from his career.
How Much Did Doc Rivers Earn As An NBA Player?
Doc Rivers was picked by the Atlanta Hawks in the second round of the 1983 NBA draft while attending the Marquette University. He played as a starter and was part of the Hawks for seven years. He tasted immense success on regular seasons with the team and was known for assisting Dominique Wilkins on numerous matches.
In 1991, Rivers was traded to Los Angeles Clippers and played for them for a year. He then spent two years playing for New York Knicks and was traded to San Antonio Spurs in 1994. He stayed with the Spurs for four years before retiring in 1996. Throughout his time as a player, Rivers was paid thousands of dollars per season by various teams. Given below is the yearly earnings of Doc as stated in The Richest:
| | |
| --- | --- |
| Team / Year | Earnings |
| Atlanta Hawks / 1985 | $170K |
| Atlanta Hawks / 1987 | $450K |
| Atlanta Hawks / 1988 | $475K |
| Atlanta Hawks / 1990 | $895K |
| Los Angeles Clippers / 1991 | $1.195M |
| New York Knicks / 1992 | $895K |
| New York Knicks / 1993 | $1.11M |
| San Antonio Spurs / 1995 | $1.150M |
As seen above, the former NBA player's salary saw considerable growth as the years went by. His highest yearly earnings were in 1991 when he earned $1.195 million. Looking at all of the numbers, there is no doubt that his income as an NBA player heavily impacted Doc Rivers' net worth.
Income As An NBA Coach
Like many former players, Doc Rivers also tried his hand at coaching basketball teams. His first coaching experience came in 1999 when he joined the Orlando Magic. He coached the team for four years and even won the Coach of the Year award in 2000. However, after a bad start in the 2003 season, he was fired.
The retired player was then hired by Boston Celtics in 2004 but garnered severe criticism for his coaching style. However, he continued to lead the team and went on to win his first NBA Championship as a head coach in 2008. Under Rivers' coaching, the Celtics continued to deliver better performances, and in 2011, he signed a five-year contract extension worth $35 million and was reportedly paid $7 million per year as his salary.
Two years after the contract was signed, Doc Rivers joined the Los Angeles Clippers, where he took the role of the senior vice president of basketball operations post along with the head coach position. He had a franchise-high fifty-seven win tally in his first year, which earned him a contract extension of 5-years worth $50 million.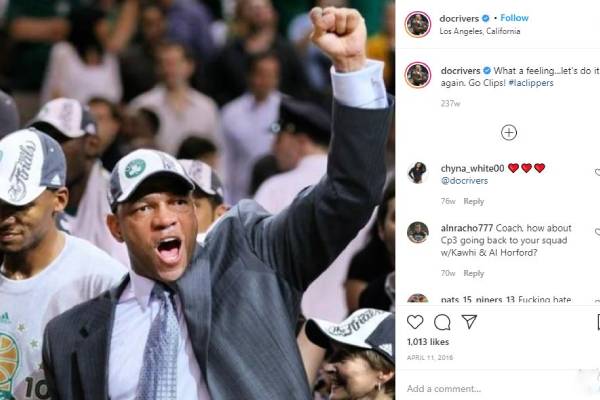 Rivers continued to coach the Clippers for six more seasons but stepped down from his position in September 2020, after a difficult season. Throughout his time as a head coach for the Los Angeles Clippers, Doc's salary was $10 million.
A month after leaving the Los Angeles Clippers, the famous coach agreed to a five-year deal to coach the Philadelphia 76ers. According to Yahoo! Sports, he is set to earn $8 million per year as the head coach. And if he can generate positive results for the team in the coming days, his salary will undoubtedly see massive growth, which will help increase Doc Rivers' net worth.
Lifestyle And Assets
As one of the most successful retired players and coaches in the current NBA scene, Doc Rivers has earned millions and lives comfortably. He has lived in Los Angeles since joining the Los Angeles Clippers in 2013 and has invested in numerous properties around the area. 
Shortly after accepting the job with the Clippers, Rivers paid $5.5 million for an apartment in Beverly West. He then sold it for $6.2 million a year later. Rivers ended up buying an $8.2 million home in Hollywood Hills, which was put up for sale in 2019 for $11.995 million. 
Doc also has a beachfront Malibu mansion to his name. He dropped $9.5 million for the house in 2017, which was listed for around $13 million in July 2020. It is unclear if the house is still up for sale, but looking at these properties' price tags, it is clear that Doc Rivers lives a lavish lifestyle.
Trivia
Glenn Anton Rivers was born in Chicago, Illinois, on October 13, 1961.
Doc Rivers' father, Grady Alexander Rivers, was a part of the police force in Maywood. His mother, Bettye Rivers, worked on the assembly line at Automatic Electric.
He has been married to Kristen Rivers since 1986 and has four children together.
Doc Rivers' children, Austin Rivers, Jeremiah Rivers, Callie Rivers, and Spencer Rivers, all have been part of the sports world.
Doc has been open about the racial injustice he suffered since he was young. The Rivers family's home in the San Antonio area was burned down in a possibly racially-motivated crime.
Explore more on eCelebrity Spy and get updates on Celebrity News, Wikis, Net Worth, and More.