Mike D'Antoni Net Worth - Look At The NBA Coach's Salary And Contract
Mike D'Antoni Net Worth
$12 million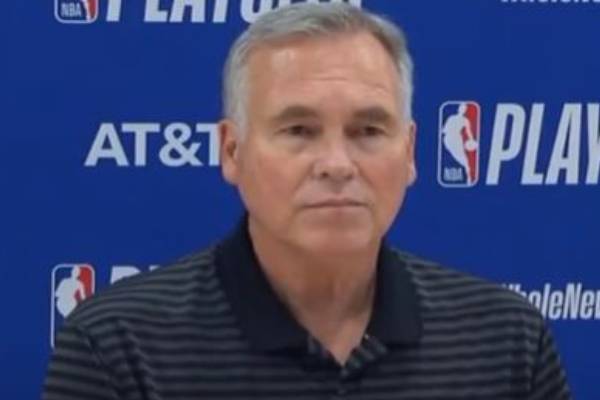 | | |
| --- | --- |
| Birth Name | Michael Andrew D'Antoni |
| Birth place | Mullens, West Virginia,USA |
| Profession | Basketball Player, Coach |
| Nationality | American |
| Zodiac Sign | Taurus |
| Hair Color | Grey |
American basketball coach and retired player Mike D'Antoni is one of the most recognizable personalities in the current NBA scene. He started his career in 1973 as a professional player but mostly found fame as a coach for teams like Phoenix Suns and Los Angeles Lakers.
In addition to fame, the retired player also amassed a vast fortune from his playing and coaching career. According to Celebrity Net Worth, Mike D'Antoni's net worth is estimated to be $12 million.
Mike D'Antoni Net Worth And Earning Source
As stated above, Mike D'Antoni has an estimated net worth of $12 million. He accumulated this massive wealth from his time as a basketball coach and former player.
Phil Jackson Net Worth - Earning As A Former Basketball Player And Later Turned Coach
Income As A Basketball Player
Mike D'Antoni was part of both his high school and college basketball team. After a highly successful college career, he was drafted in the 1973 NBA draft by the Sacramento Kings, then known as Kansas City-Omaha Kings. Mike then played for the Spirits of St. Louis and participated in the American Basketball Association league in the 1975-76 season.
The talented player then got an opportunity to play overseas and was signed by Italian team Olimpia Milano. He became the club's all-time leading scorer and led his team to five Italian league titles and several other international titles. With so many championship titles on his name, Mike D'Antoni's net worth must have heavily benefitted from his salary and the bonus he received.
How Much Does Mike D'Antoni Earn As A Basketball Coach?
Mike D'Antoni retired as a player in 1990 and immediately took the position of head coach for Olimpia Milan. He was with the Italian team for four years and led them to several international titles. He then joined the Benetton Treviso and repeated a similar victory with them.
The retired player then returned to the USA and started his NBA coaching career as the director of player personnel at the Denver Nuggets. He also became the head coach but was fired after a poor performance in the 1998-99 season. D'Antoni continued to coach few other teams but only gained prominence for his time with the Phoenix Suns.
Mike was hired by the Suns in 2002 as the assistant coach for Frank Johnson but replaced him as head coach with sixty-one games left in the season. He helped improve the team's games and managed to win the NBA Coach of the Year Award in 2005 for his effort. However, he left the Suns in 2008 and accepted a 4-year contract worth $24 million offer from the New York Knicks.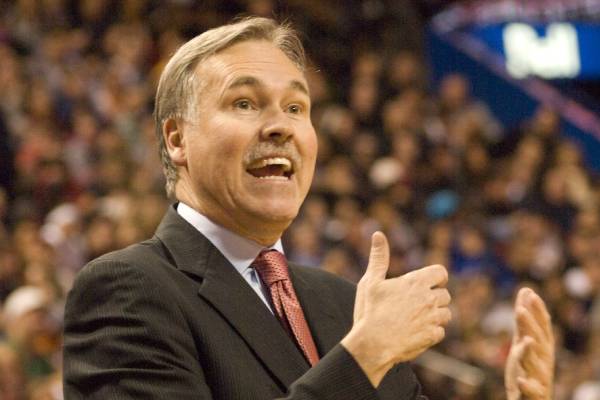 Throughout his time as the head coach for the Knicks, D'Antoni's salary was $6 million per year, which placed him in the NBA's highest-paid coaches list. However, after poor results for several seasons, he resigned from the post in 2012. Soon after, the Los Angeles Lakers signed him to a 3-year, $12 million contracts replacing Mike Brown. He only spent two years with the Lakers.
The retired athlete then joined the Philadelphia 76ers as associate head coach in 2015, but a year later, he was named the head coach for Houston Rockets. Mike had some of the best years with the Rockets and even won his second Coach of the Year award.
D'Antoni was paid $4 million per year by the Rockets and was offered a $1 million raise with a year extension in 2019. However, he refused the offer and, in turn, joined the Brooklyn Nets as an assistant coach. While it is unclear how much he will earn with the Nets, looking at his previous earnings, it is clear that Mike D'Antoni's net worth has been heavily impacted by them.
Lifestyle And Assets
As one of the best NBA coaches, Mike D'Antoni has already earned millions from his career and now enjoys a lavish lifestyle. Over the years, he has owned multiple properties in various places, including New York, Arizona, and California. 
While coaching the New York Knicks, Mike and his wife, Laurel D'Antoni, owned a beautiful house in Rye, New York. They reportedly paid $5.75 million for the estate in 2008 and then sold it for $6.85 million in 2013.
Mike also owned a house in Los Angeles, which he bought for $6.9 million in April 2013. However, in March 2015, the house was put up for sale for $9.8 million. According to the Los Angeles Times, it was sold for $9.5 million a few months later. Looking at all of these properties' price tags, it is clear that D'Antoni and his family live comfortably.
Trivia
Michael Andrew D'Antoni was born in Mullens, West Virginia, on May 8, 1951.
He attended Mullens High School and later Marshall University, where he was part of the basketball team.
Due to his fantastic performance in the Italian league, his No.8 jersey was retired by his former team, Olimpia Milano.
He has been married to Laurel D'Antoni since 1986. They have a son, Michael D'Antoni, together.
Get More Updates In News, Entertainment, Net Worth, and Wikis In eCelebritySpy.