Phil Jackson Net Worth - Earning As A Former Basketball Player And Later Turned Coach
Phil Jackson Net Worth
$70 million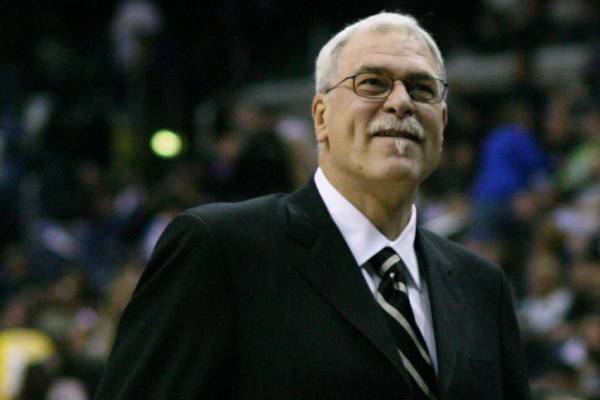 | | |
| --- | --- |
| Birth Name | Philip Douglas Jackson |
| Birth place | Deer Lodge, Montana, USA |
| Profession | Basketball Player, Coach and Executive |
| Nationality | American |
| Zodiac Sign | Virgo |
| Hair Color | Grey |
Phil Jackson is recognized as one of the most successful and influential basketball coach and executive in the NBA scene. He started his career as a player but found success and fame as a head coach for various NBA teams.
Along with gaining fame and recognition for his work in the NBA, the former player has also amassed a massive fortune over the years. According to Celebrity Net Worth, Phil Jackson's net worth is estimated to be $70 million.
Phil Jackson Net Worth And Earnings
As stated above, Phil Jackson has an estimated net worth of $70 million. He has accumulated this vast fortune from his time as a basketball player, coach, and executive.
Income As A Basketball Player
After being drafted by the New York Knicks, Phil Jackson started his career as a basketball player in 1967. He played as a power forward and became a fan favorite after showcasing his skills in various games. 
Jackson won two NBA titles with the Knicks but spent his last two seasons playing for the New Jersey Nets. His time with the Jets was not as fruitful, and after the 1979-80 season, he retired. While the 6 feet 8 inches tall player was mostly placed as a reserve, Phil Jackson's net worth must have benefitted from the salary and the bonus he earned during his time with the two teams.
Income As Basketball Coach
Immediately after his retirement in 1980, Phil took up coaching and became involved in leagues like Puerto Rico's National Superior Basketball and Continental Basketball Association. His first win as a coach came when he led the Albany Patroons to the 1985 CBA title.
The Chicago Bulls then hired Phil Jackson in 1987 as an assistant coach under Doug Collins. He was then promoted head coach in 1989. With the Bulls, Jackson won six NBA championships in nine years and helped the team make the playoffs every year. The team had won three straight championships on two occasions. 
Even after generating such fantastic results, the former NBA player and Bulls' general manager Jerry Krause did not have a great relationship with him. This resulted in Phil leaving the team and vowing never to coach again. However, after a year break, he was hired by the Los Angeles Lakers and generated similar results as his previous coaching years.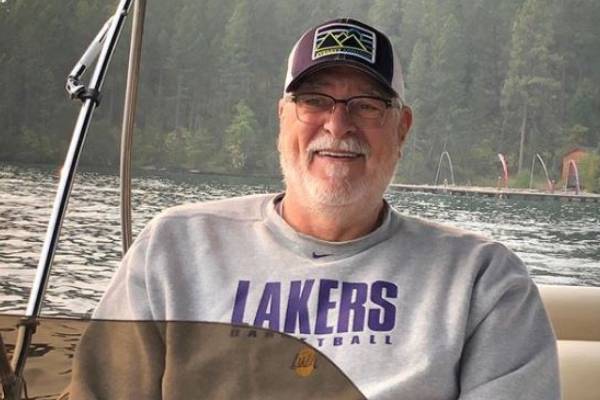 Like his win with the Chicago Bulls, Jackson managed to lead the team to three NBA titles in the consecutive years. For his service as a head coach, Phil reportedly earned $6 million per season. In 2004, it was revealed that he was looking at doubling his salary to $12 million, but his contract was not extended.
A year later, the Lakers rehired the former player and went on to win two more NBA titles in 2009 and 2010. According to The Richest, his annual salary in 2005 was $11 million and $10 million in 2007. Throughout his coaching career, Jackson recorded more than 1,000 wins and had a winning record every year as a head coach. Along with his records, Phil Jackson's salary for his role also helped increase his total net worth.
Income As Basketball Executive
Phil Jackson retired from his coaching career in 2011 and took a break. In 2014, he and the New York Knicks were in discussions for his executive position. He then signed a five-year, $60 million contract and was introduced as the president of the Knicks in March of the same year.
Phil Jackson then took charge of the Knicks and fired his entire staff in April 2014. He hired Derek Fisher as head coach and made numerous other executive decisions. Unlike his previous years as an NBA player and coach, Jackson did not found much success as the president of the team and left in 2017.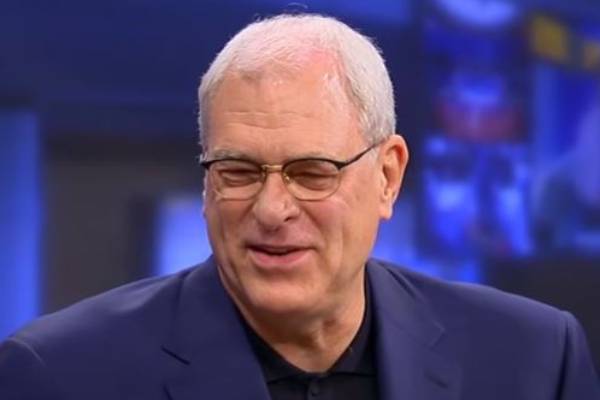 Nevertheless, he reportedly earned millions per year during his time there and even secured $20 million after leaving the team. According to ESPN, he was the highest-paid executive, which helped increase Phil Jackson's net worth significantly.
Income From Book Sales
Alongside his playing and coaching career, Phil Jackson wrote several books documenting his journey. He has written books including, More than a Game and Eleven Rings: The Soul of Success, both of which were successful. Jackson's books and their respective prices are listed below:
| | |
| --- | --- |
| Books | Prices |
| More than a Game | $22.95(Paperback) |
| Scared Hoops: Spiritual Lessons of a Hardwood Warrior | $12.25(Paperback) |
| The Last Season: A Team in Search of its Soul | $10.09 (Paperback) |
| Journey to the Ring: Behind the Scenes with the 2010 NBA Champion Lakers | $35.00(Hardcover) |
| Eleven Rings: The Soul of Success | $9.99 (Kindle) |
All of the above-mentioned books are available on Amazon and has garnered good reviews from readers. Phil's book, Eleven Rings: The Soul of Success was a New York Times Bestseller, and his other books also earned similar success. As the author of bestselling books, Phil Jackson's net worth has benefitted from the book sales.
Lifestyle And Assets
Phil Jackson, the retired NBA player, has amassed a massive fortune and now lives a lavish lifestyle. He has owned multiple properties in Los Angeles and New York areas throughout the years. After he was hired as the Los Angeles Lakers' coach, Phil bought a house in Playa del Rey, California. He reportedly paid $1.8 million for the beautiful property.
Luc Longley Net Worth - Salary And Income As A Former Basketball Player And Now A Coach
Phil Jackson then moved to New York and purchased a two-bedroom apartment in Manhattan. He paid $4.85 million for the seven-room apartment in 2014 but listed it for sale in 2017 for $4.95. While much of Phil's personal life is hidden from the world, these properties' prices show the lavish life he lives.
Trivia
Phil Jackson was born in Montana on September 17, 1945, as Philip Douglas Jackson.
He has five children and many grandchildren from his two marriages.
He was married to Maxine Monkman from 1967 to 1972 and to June Perry from 1974 to 2001.
He was engaged to the daughter of Lakers owner Jerry Buss, Jeanie Buss but later terminated their engagement.
Get More Updates In News, Entertainment, Net Worth, and Wikis In eCelebritySpy.