How Much Is The Multi-talented Natasha Leggero's Net Worth?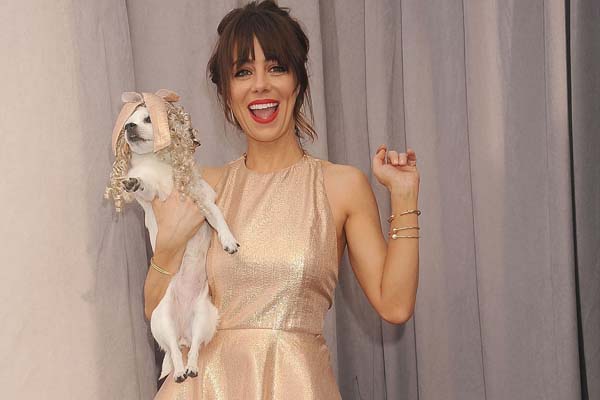 Not many are aware of this, but the wealthy Natasha Leggero had a humble beginning. Thanks to her consistency and innate talent, she has become one of the most renowned and versatile actresses and comedians in the entertainment industry. As of now, Natasha Leggero's net worth is estimated to be $2 million, which she has primarily amassed from her long-running career as an actress on the big screen.
Natasha Leggero was born on March 26, 1974, in Rockford, Illinois.  She graduated from Hunter College with a degree in Theater Criticism. Things took an upward track when she relocated to Los Angeles and began working as a stand-up comedian. Later on, she started appearing on various television shows for both guest starring and recurring roles. Natasha Leggero's husband, Moshe Kasher, is an American stand-up comedian too and has been married to her since 2015. The adorable couple is also a parent to a baby daughter.
Net Worth and Sources of Income
Natasha's comedy, which is characterized as observational, stands out for the use of satire as a commentary on themes like celebrity culture and social class. People like it; her fame, and the sold-out tickets are solid proof of that. Then comes her lucrative time in the acting department. As mentioned above, Natasha Leggero's net worth clocks in at $2 million, which she has primarily acquired from her extensive role in showbiz and stand-up comedy.
Income from Stand Up Comedy
Comedy is Natasha's forte, no doubt about that. She hasn't even refrained from making amazingly hilarious comments about her newborn baby daughter and husband on Instagram. As naturally gifted as she is, Natasha's net worth has been heavily backed through the depiction of her talent. Some of her noteworthy stand-up television appearances include performances on the Last Call with Carson Daly, The Tonight Show with Jay Leno, The Late Late Show with Craig Ferguson, The Tonight Show Starring Jimmy Fallon. 
Not to mention Leggero's Netflix Original, The Honeymoon Standup Special with her husband, Moshe Kasher, which probably has provided her with a solid platform to showcase her impeccable abilities. Moreover, fans can even book tickets for Leggero's scheduled appearances on her official website.
Additionally, the gorgeous star has also appeared on multiple Comedy Central stand-up programs. She never fails to crack the audience up with her humorous take on a wide variety of subjects ranging from hipsters, guys gaming long to pregnancy, and husbands. With an audience so engrossed, she is going to be must in demand as time goes by, and with it, Natasha Leggero's income is bound to hike up.
Income from Acting
Alongside being a fantastic comedian, Natasha Leggero is also a brilliant actress. Ninety-six credits under your belt as an actress is no joke. One of the movies she starred in titled Neighbors earned a massive $134.5 million in box office collection. Furthermore, Leggero's other films like The Do-Over, Let's Be Cops have also received excellent reviews and subsequently filled her pockets with a good chunk of money.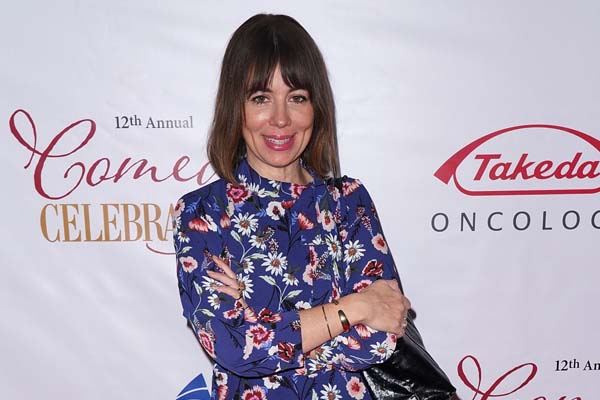 In the television department, she has starred in series, including Suburgatory, Modern Family, Marry Me, He's Just Not That Into You, Dice, Brickleberry, and numerous more. For three years, Natasha was involved in a series named Another Period as a screenwriter and an actress for 33 episodes. Not to mention, a central comedy program called Ugly Americans for a staggering 31 episodes. Natasha Leggero's enormous wealth really adds up when we start considering the earnings she must have received from her extended period of time in the industry.
Lifestyle
Natasha isn't a big fan of taking life so seriously, throwing sarcastic comments left and right about literally everything. She is often seen posting casual, funny pictures of herself and her husband or kids with comical captions. On Natasha Leggero's Instagram, is a link which directs fans to a podcast named The Endless Honeymoon.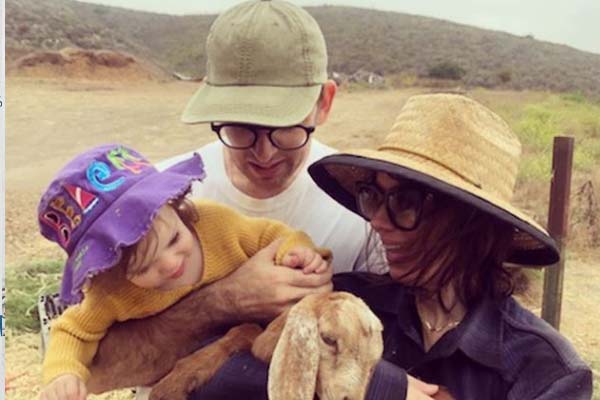 Here she and her husband, who are both comedians, use their hilariously hard-won wisdom on relationships to offer love advice to callers while simultaneously examining the ups and downs of their own relationship. If that isn't 'couple goals,' I don't know what is. Regardless, with so many sources of income under her belt, Natasha Leggero's net worth is sure to spike up even further in the upcoming future.
Keep Up With eCelebritySpy, For More Updates On News, Net Worth, Wikis, and Articles.