Nathalie Emmanuel Net Worth - Income and Salary From GOT and Furious 7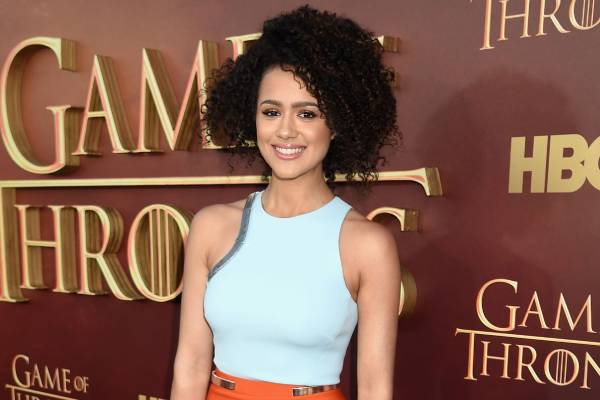 One of the most notable Games of Thrones actress, Nathalie Emmanuel, is a pretty well-established movie/tv star and has acquired a good amount of acting credits under he belt. But Game of Thrones isn't all the series she has managed to step into. The elegant star is nothing short of pure talent and an acting genius, thanks to her early start and passion-fuelled career. As of now, Nathalie Emmanuel's net worth is estimated to be $4 million, which can be primarily attributed to her showcase of innate acting skills in some of the biggest series.
Nathalie Emmanuel was born on March 2, 1989, in Southend-on-Sea, Essex, England, to a Dominican mother and a half Saint-Lucian, half-English father. It was actually Nathalie's mother who discovered her acting passion and assisted in honing that talent. Growing up alongside a sister named Louise, she was always taking acting, singing, and dancing classes.
Net worth and Sources of Income
With numerous on-screen masterpieces, the captivating actress, Nathalie Emmanuel's net worth, is fair to clock in at $4 Million. She has also acquired immense, well-deserving salaries from global blockbusters and by reprising roles in many series.
Income from Movies
The earlier you start, the more experience and fruitful end-result you achieve. At the age of ten, Emmanuel played Young Nala in the West end production of the musical The Lion King. Following that, she snagged a British thriller film, Twenty8K, which, even though it wasn't a commercial success, helped her get exposure.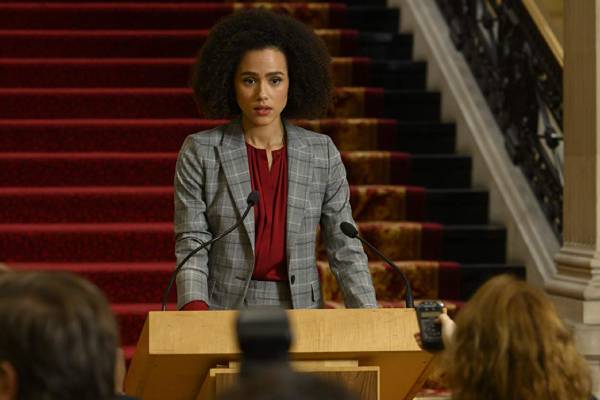 What followed next changed her life forever. She was cast as Ramsey in Furious 7 alongside acting legends, Vin Diesel, Paul Walker, Dwayne Johnson, Michelle Rodriguez, and many others. Just for the record, the global blockbuster earned a staggering $1.516 billion at the box office collection, so we can assume Emmanuel's salary to be an immense amount. Here are a couple more lucrative movies to give you an idea of how Nathalie Emmanuel's net worth has been heavily backed from her career in movies.
| | |
| --- | --- |
| Movies | Box Office Collection |
| The Fate of the Furious | $1.2 Billion |
| Maze Runner: The Death Cure | $288.2 Million |
| The Titan | $2.6 Million |
| Maze Runner: The Scorch Trials | $312.3 Million  |
Looking at these staggering numbers, it's only reasonable to assume that Nathalie's fair share from the gross revenue must have been a handsome amount. Not to mention two Emmanuel-starred movies, Fast and Furious 9, and Holly Slept Over, both of which are under post-production is most probably going to propel her wealth and fortune to unimaginable heights.
What Is Paul Walker's Brother Cody Walker's Net Worth?
Income from Television
As much as Nathalie Emmanuel's fortune was helped by her career in movies, television roles helped lay out a solid foundation for her acting career to prosper and acted as a spark-plug for her future endeavors. At the age of 16, she starred as Sasha Valentine in a British Soap Opera named Hollyoaks for an eye-opening 191 episodes. We can't even begin to imagine Nathalie Emmanuel's salary from the extended time she spent in this series.
Additionally, one of her most prominent roles still stands to be of Missandei in Game of Thrones alongside insanely high earning television stars like Maisie Williams, Kit Harrington, Sophie Turner, Peter Dinklage. Although she didn't pull in a million-dollar cash per episode like Emilia Clarke, Nathalie Emmanuel's salary was still a whopping $100K per episode. Her character has been loved by fans ever since she was introduced during season three.
Apart from that, the GOT star has also starred in Casualty, Misfits, Four Weddings and a Funeral, The Dark Cyrstal: Age of Resistance and hosted Websex: What's the Harm?, a BBC Three's program.
Lifestyle
Looking at Nathalie Emmanuel's Instagram, it's evident that she loves to stay in shape with yoga, adores her outfits, and, obviously, her curls. So do we! However, there have been no solid bit on the internet that confirms or even hints anything about Nathalie Emmanuel's boyfriend, or whether she has one. But the gorgeous star won't need to sweat in case she ever decides to start finding her possible-future partner.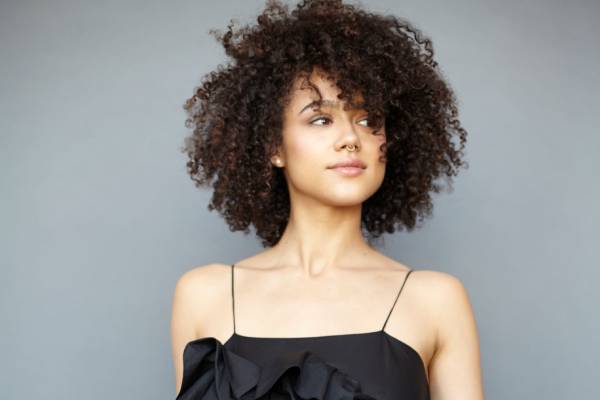 On a different subject, Nathalie is undoubtedly a pretty actress. Her attractiveness has secured her a rank in FHM magazine in the list of their 100 Sexiest Women of 2013 and 75th in their Sexiest Women of 2015. Furthermore, she has also graced the issues of InStyle and GQ magazines in 2015. Regardless, as more roles and on the plate with booming popularity, Nathalie Emmanuel's net worth is bound to pile up in the upcoming future.
Keep Up With eCelebritySpy, For More Updates On News, Net Worth, Wikis, and Articles.